Bottas: No limits set on what Alfa Romeo can achieve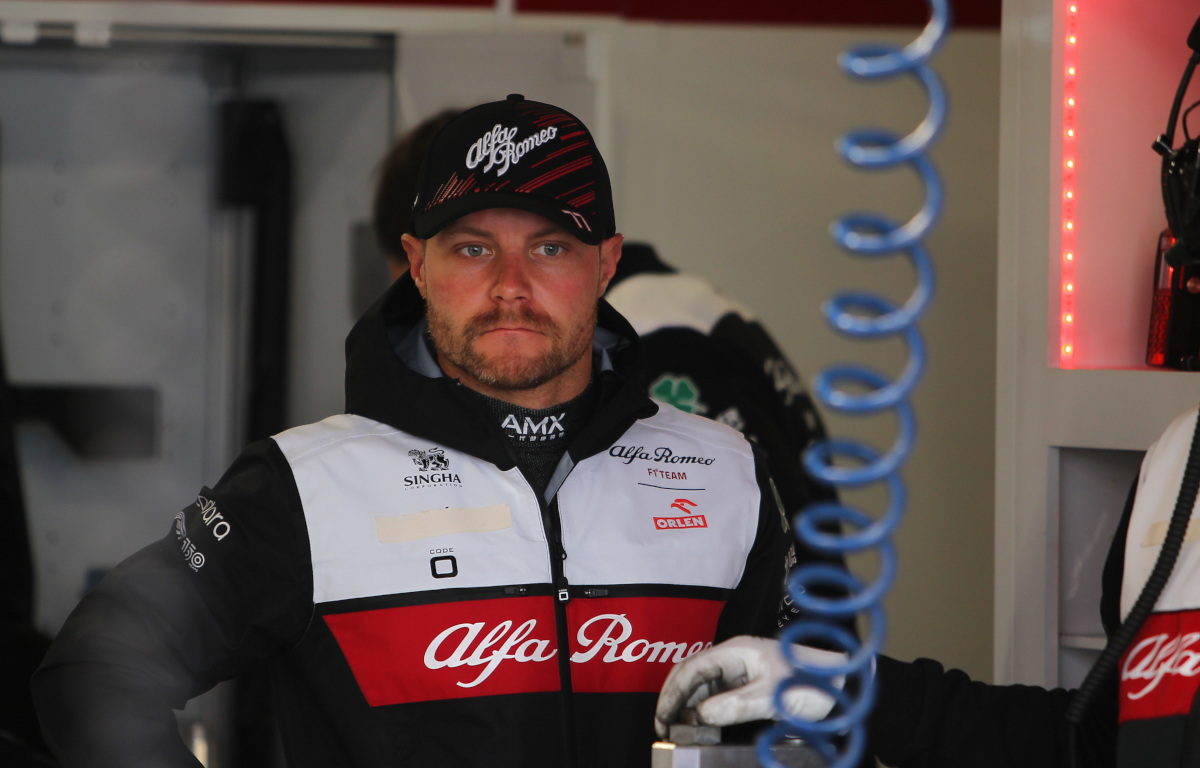 Valtteri Bottas says he has not set limits for what the Alfa Romeo can achieve as he prepares for his first season with the team.
The Finnish driver lost his Mercedes seat to George Russell but found a new home at Alfa where he has gone from being the 'wingman', in the words of Toto Wolff, to the team's senior driver.
Bottas partners rookie Guanyu Zhou and said he is "excited to start a new adventure with a new team."
"After the finale of last season I was able to relax with a little break before throwing myself into this adventure in which I had to meet and get to know many new people," he told Gazzetta dello Sport.
"Everything is new, this is exciting."
When asked for his and the team's goals for the 2022 season, Bottas said he hopes to see the team gather momentum and maximise the "potential" from their car.
"The main thing for us is to improve, take a step forward compared to last season as a team and also progress through the 2022 season," he said.
"We will have to work well as a team, we have not set limits on what we can achieve. Never say never in short.
"For me personally, there are many reasons: in this team there is a lot of potential as we have seen in recent seasons."
At 32, the Finn is relishing his new role and says he is ready to lead the team.
"For the first time in my career I have a long term contract with a lot of responsibility; for me it is the first time that I am the most experienced driver in the team.
New lid for 2022!

Desing: @tiffanycromwell 🎨#VB77 #F1 @StiloOfficial @alfa_romeo @alfaromeoorlen pic.twitter.com/UuY82gD5Rl

— Valtteri Bottas (@ValtteriBottas) February 28, 2022
"I'm starting my tenth season in F1, I've gained a lot of experience. It's nice to know that the objectives and the results have a vision over two years and not always in the short term.
"I am absolutely ready to lead the team and work well alongside Guanyu Zhou."
On his first impressions of the 2022 car, he described the feeling as "similar" but was optimistic that the new regulations would shake up the established order.
"The very first drive was good because everything worked," he said.
"Compared to previous seasons, the differences on the car are there, but they are not as if it were a passage from night to day, so to speak: the feeling is similar, even if the cars are a little heavier.
"We have a good starting point on which to build our future.
"I believe that Formula 1 also needed to allow different teams to win and different drivers to get on the podium and finish in the Top-10 races.
"The areas of intervention, both on the aerodynamic and mechanical fronts, have been reduced compared to the past. I think it is good and for us as a team that we have started to shift our attention to the new regulation by a large margin."
Bottas also looked ahead to the season and picked out which moments he will look forward to in 2022.
"I think the Sprint race is interesting, it's okay to do it like this three times a year, no more, so it can help make the weekends of the season exciting," said the Finn.
"Which race am I waiting for in particular? The first to see where we are as a team. Then I can't wait to go back to Japan, after two years of absence, like in Australia, and I also think it will be nice to debut on the new track in Miami."
Nothing Alfa Romeo can't fix says Bottas
Valtteri Bottas has given his thoughts on his first experience with the 2022 cars.