Valtteri Bottas feels Alfa Romeo C43 could take the fight to Mercedes in Bahrain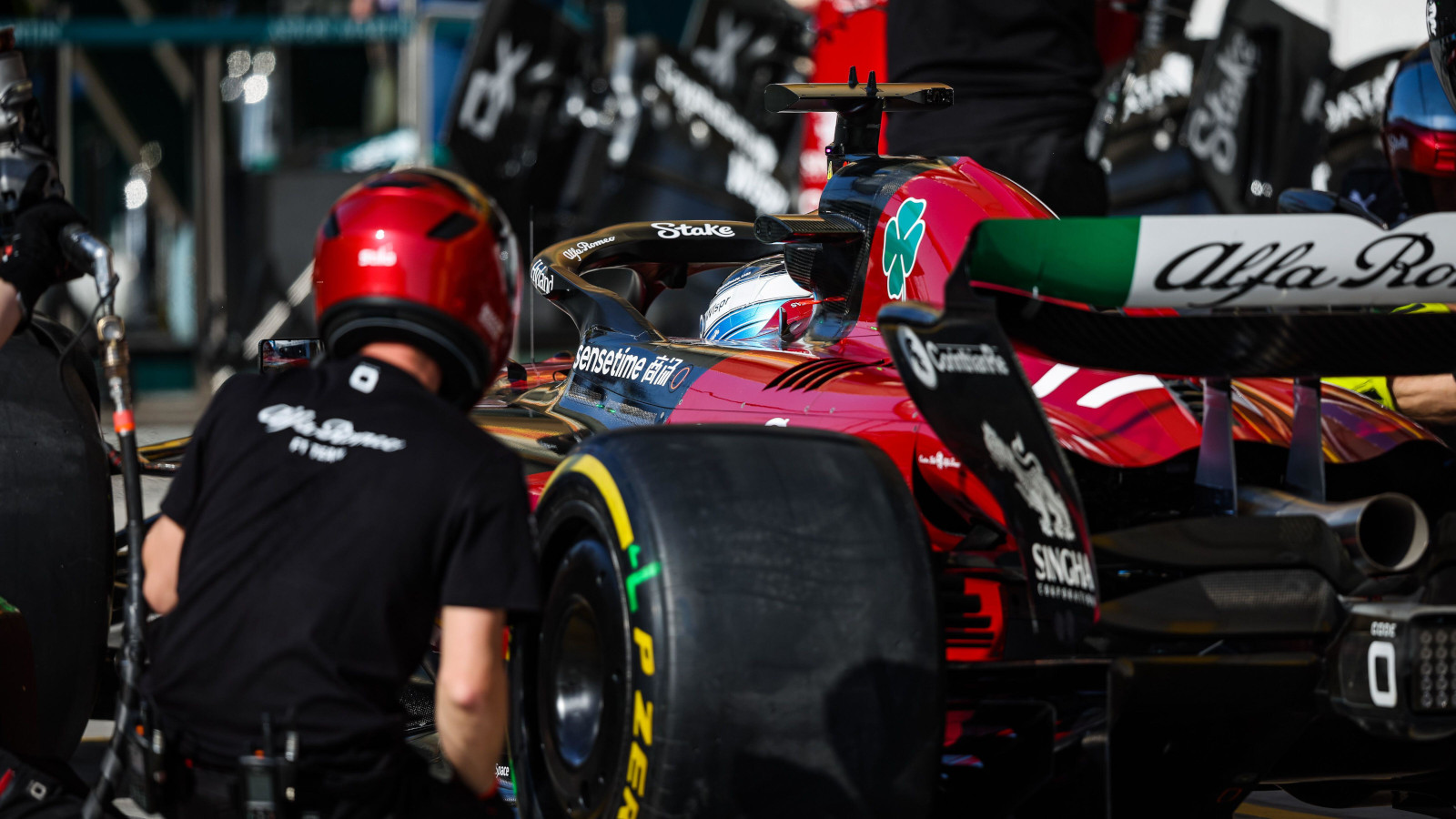 Valtteri Bottas won't be racing Red Bull or Aston Martin in Bahrain, but the Alfa Romeo drivers reckons he could be up against his former team Mercedes in the fight for points.
While Aston Martin and Red Bull were half a second clear of the rest of the field in Friday's second practice at the Sakhir circuit, P8 to P16 were separated by just over half a second.
Bottas and his team-mate Zhou Guanyu were in that medley, the Chinese driver P10 to his team-mate's P12.
But while both drivers were behind the one Mercedes of Lewis Hamilton, they were both ahead of the other driven by George Russell.
It's a good sign for Bottas and his Alfa Romeo team.
Asked about the long-run pace of his C43, he told the media including PlanetF1.com: "Not as fast as the Red Bull, not as fast as Ferrari, and also Aston looked faster in the racing.
"But after that it's really close. Time of the day [of the long runs] makes a big difference. Also engine modes can make a difference, almost up to one second. Based on those, we're in the mix."
A mix that could even see him racing against his former team Mercedes come Sunday's 57-lap Bahrain Grand Prix.
"From the long runs, it seemed [we could compete with them]," Bottas said.
"There were times that they were faster than us, we think, but then there were times they were slower than us. It depends if they managed to fix any issues they potentially had.
"From our numbers, it didn't look like they are going to be fighting for the win, but you never know."
PlanetF1 recommends
Valtteri Bottas: Alfa Romeo 'at least 50%' better than last year's car
Helmut Marko predicts Red Bull vs Aston Martin showdown in Bahrain
FP2: Fernando Alonso keeps Aston Martin hype train rolling with P1 in Bahrain
Alfa Romeo were hit with a note of caution during pre-season testing when Bottas, having just spoken about Ferrari's 2022 engine reliability issues, ground to a halt on the track with a power unit issue.
While it was the only one Ferrari suffered in testing, the Scuderia had insisted several times in the off-season they had resolved last year's issues.
Bottas revealed he hasn't yet been told the exact cause of his engine trouble.
"I haven't had much information yet on that," he said. "I think they're still investigating the parts that were most likely damaged.
"So I'm sure I'll get an update when I can. But hopefully, it's nothing serious."
Additional reporting by Thomas Maher