Bottas picks best race and car from Mercedes spell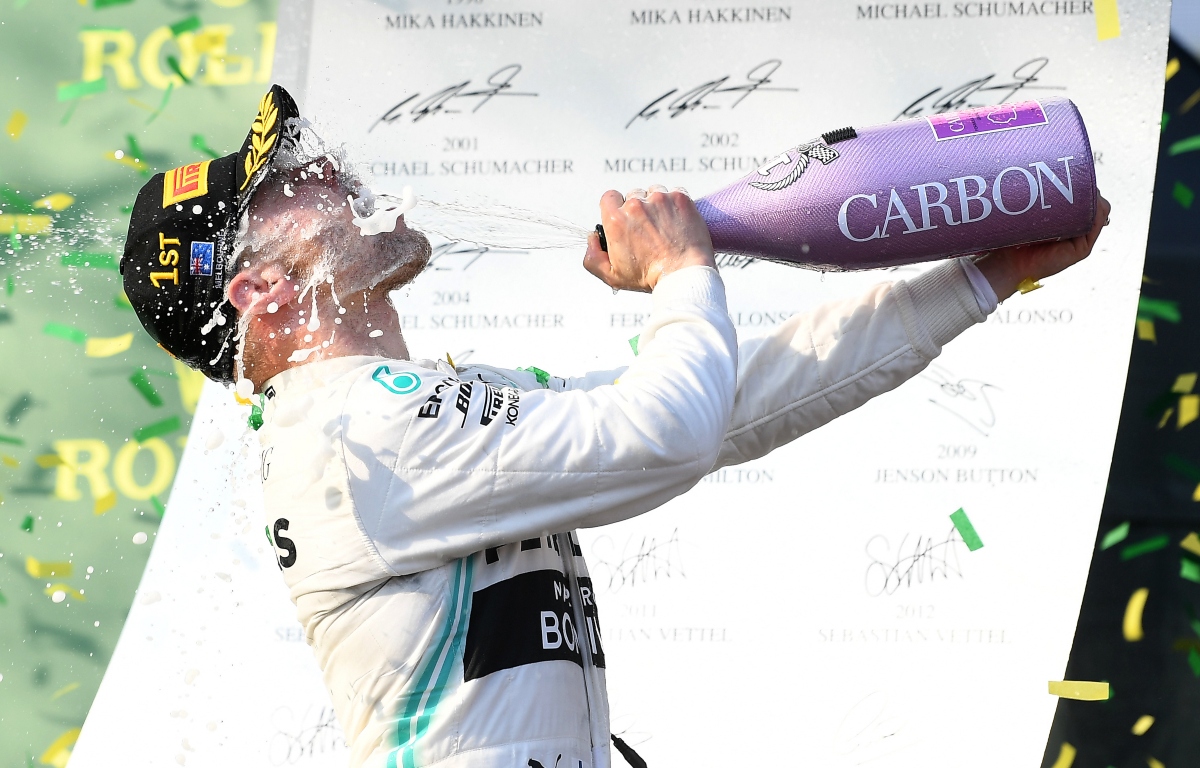 Valtteri Bottas has picked out which he feels was his best race and the best car he drove during his time at Mercedes.
The Finn joined the German team in 2017 following Nico Rosberg's shock retirement and went on to spend five full seasons as Lewis Hamilton's team-mate before signing for Alfa Romeo for 2022 and beyond.
In that time, while he was unable to ever challenge for the Drivers' Championship, he did claim 10 wins, 20 pole positions and a total of 58 podium finishes.
Of those 10 victories, he feels his triumph at the 2019 Australian Grand Prix, the season-opener that year, was the best of them and the best race of his F1 career as a whole.
"After the tough end to 2018, 2019 started with a bang," he said on the Mercedes YouTube channel.
"A big win in Australia, I think it was about 20 seconds ahead of Lewis at the flag. I think it was my best race to date, I would say.
"It wasn't easy but it almost felt easy. I was so in control and the whole mindset, from disappointment to coming back up strong, it was a really amazing feeling to experience that. It really gave me a lot of confidence to go ahead.
"That season, in the end I finished second in the Drivers' Championship, we secured the title in Suzuka as a team, I won in Baku – which was revenge from the previous year – and in Japan and in the USA, so pretty sweet places to win races. All of those wins were amazing."
About yesterday ✨#VB77 #F1 #DankeMercedes @MercedesAMGF1 @MercedesBenz pic.twitter.com/8QiXPbq6WN

— Valtteri Bottas (@ValtteriBottas) December 18, 2021
That season proved to be his best at Mercedes in a number of ways for he won more races, scored more points and claimed more podiums than in any other campaign.
The following one was not as successful for the now 32-year-old for while he finished P2 in the standings as he did in 2019, he won fewer races and scored fewer points, being further behind Hamilton and closer to Max Verstappen in the standings – although fewer races took place due to the pandemic.
He does, however, think that year's challenger, the W11, was the best car he drove over the course of the five seasons.
"That car, in particular, for me it was a monster," Bottas stated.
"It was so, so quick. Nothing beats that car in terms of pure performance."
"A beautiful car and a good car to drive," he added.