Bottas concedes he could've done 'a better job' in Mexico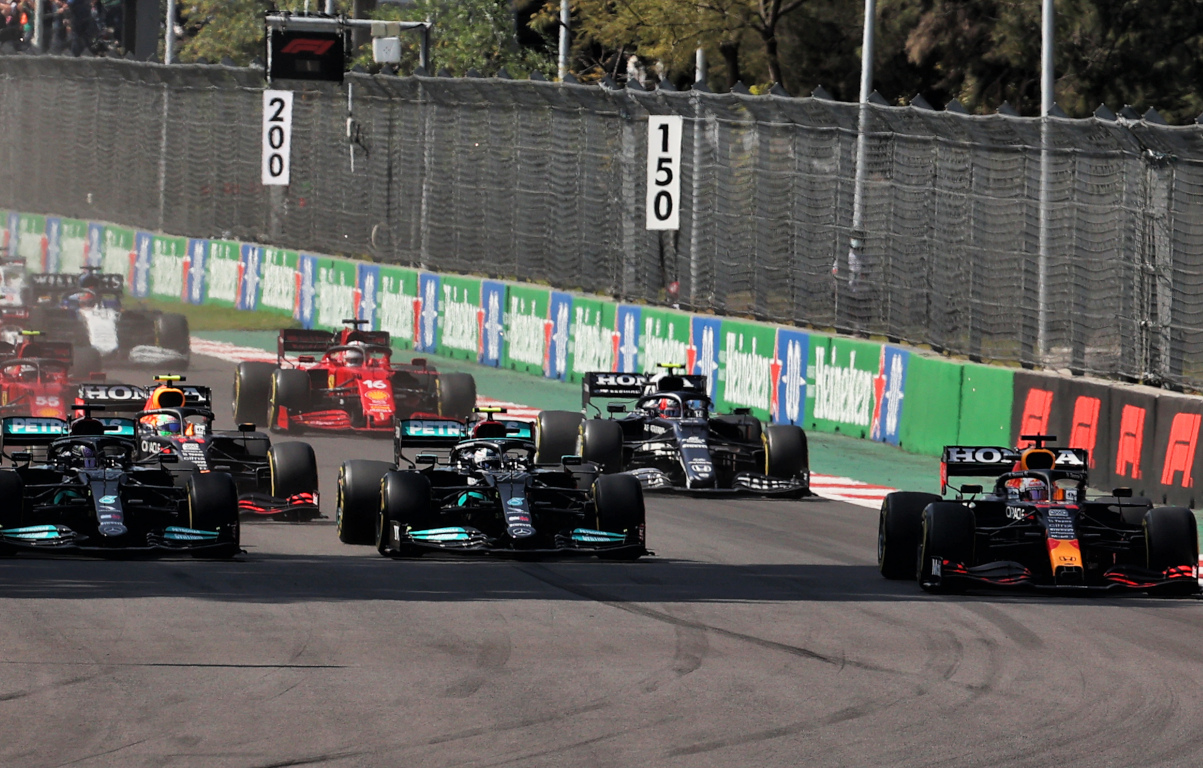 Valtteri Bottas concedes that while he thought he'd made the "right decisions" at the time, he could have done a "better job" defending at Turn 1 in Mexico.
Bottas started the Mexican race from pole position but lost the lead into Turn 1 as Max Verstappen, gaining momentum with the help of Bottas' slipstream, shot around the outside of the Finn to jump from third to first.
Lewis Hamilton, who was on Bottas' inside, took second place and so the positions from Turn 1 to the chequered flag were set.
Hamilton wasn't happy with Bottas, feeling his team-mate should have shut the door on the Red Bull driver, a sentiment echoed by Mercedes motorsport boss Toto Wolff.
Bottas agrees that he should have defended better.
"If I'm very honest to myself, it's easy to say afterwards probably I could have done things different," he said.
"But in that moment, I thought I was making the right decisions.
"If I get to relive the moment, maybe there was a way to block Max, or prevent him going outside, and maybe he would have had the chance to go inside. I don't know.
"It's one of these things. But at the moment, I tried my best and that's all that I can do. And I've obviously watched the videos.
"If I would be in the same situation again, maybe I could do a better job. Maybe not."
Everyone asks 'where is Valtteri' but no one asks 'how is Valtteri.' 💙🙏 pic.twitter.com/j89ZA3843l

— Mercedes-AMG PETRONAS F1 Team (@MercedesAMGF1) November 11, 2021
But while Bottas feels he could have done more, Verstappen has again defended the Finn saying backing off was his only option.
"He had Lewis on the inside, so I don't think Valtteri actually could have done a lot more than what he did," he said to Sky Sports.
"He doesn't want to risk the touch with Lewis, so it's normal that the guy in the middle then backs out of it."
Bottas' race day in Mexico went from bad to worse after that point, the 10-time grand prix winner hit by Daniel Ricciardo and pitched into a spin that dropped him to the very back of the field.
Bottas finished down in 15th place, failing to score a single point.
He did, however, make two attempts at blocking Verstappen from taking the fastest lap point, successful in his second go on the very last lap of the grand prix.
As such his team-mate Hamilton's deficit to the Red Bull driver is just 19 points.
Bottas reckons based on Mercedes' qualifying pace in Mexico, there is "no reason" why Mercedes can't have a good run in the final four races of this season.
"It was a good Saturday in Mexico and I feel like if we got a pole in Mexico, I see no reason why we shouldn't be able to fight for that in these last few races," he said.
"So absolutely that should be the goal. But here you know, it's a bit of a different weekend format, and we also need to focus quite a bit for Sunday."
Mercedes 'could have defended' in Mexico
James Vowles believes Mercedes could have defended from Red Bull in Mexico if they had made a good start.