Bottas on turning criticism into motivation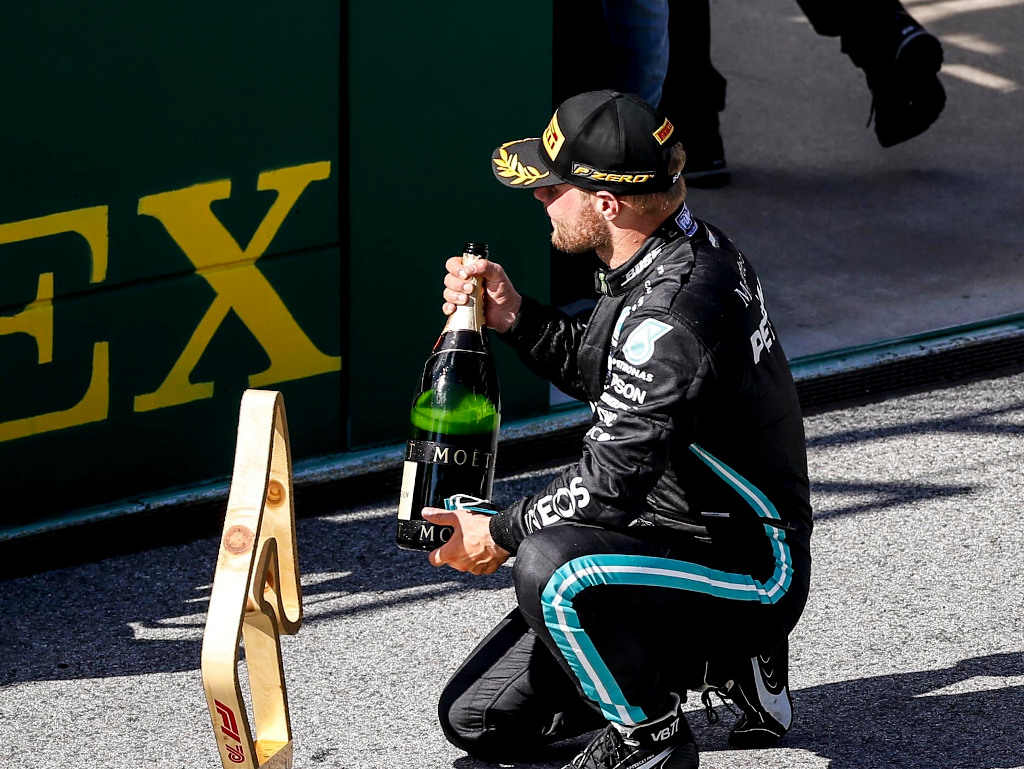 Criticised by F1 fans and pundits alike, Valtteri Bottas says he tries to turn that into "motivation" to do better.
2020 has again been a trying season for Bottas, at least compared to his team-mate Lewis Hamilton.
While the rest of the grid would be delighted to have the Finn's numbers – three pole positions, two race wins and 161 points – when measured up against Hamilton's – eight pole positions, seven race wins and 230 points, Bottas is second best.
Bottas' frustrations over it were recently on display as the 31-year-old took the chequered flag at the Russian Grand Prix with a "f*** you" aimed at his detractors.
He personally cannot understand why the keyboard critics feel they have the right to judge.
"People will always judge you even though they don't know you," he told Sky Sports.
"They don't know you personally, no one knows what goes on inside someone's head, their true selves.
"So that's why it's a bit silly to judge people based on the outside."
Get your hands on the official Mercedes 2020 collection via the Formula 1 store
The Finn reportedly spent some time before the Russian Grand Prix responding online to some of his critics and their comments.
In general, though, he says he not only tries not to let it get to him but rather turns it into a positive, using it as motivation to do better.
"I'm try not to care," he said, "but I use it really as a motivation.
"For me it's definitely never going to bring me down, it's visa-versa.
"In the end it is a good thing.
"Some times I don't get it but I've learned in my career not to really let it affect me in a negative way, my performances or my life."
Follow us on Twitter @Planet_F1 and like our Facebook page.