Bottas doubts DAS would have tackled tyre troubles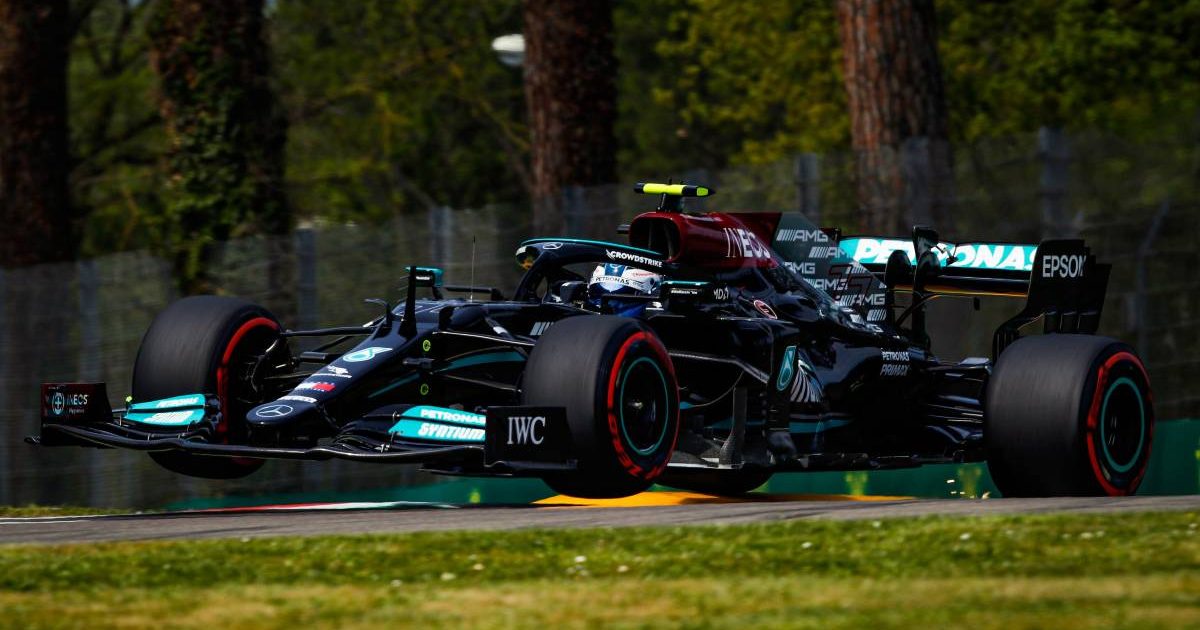 Valtteri Bottas said his issues with tyre warming at Imola were limited to the rears, and so DAS would have had little impact.
Mercedes came up with the Dual-Axis Steering (DAS) system in 2020 as a way of generating heat for the tyres with the drivers able to adjust the toe of the front wheels.
DAS was banned though for 2021, and it seemed like Bottas was missing the invention at the Emilia Romagna Grand Prix as Mercedes put his poor showing in qualifying and the race down to tyre temperature struggles.
The Finn qualified P8 before playing his part in a race-ending collision with George Russell as the pair battled just inside the top 10.
But, since Bottas said it was the rear tyres that were troubling him, DAS would likely not have made a difference since it was designed to work on the fronts.
"I would say at Imola, the struggles in qualifying, now once we understood everything, it was 100% tyres," he said, as quoted by Autosport.com.
"My Q1 time would have been enough for the second row in Q3, and I ended up eighth. So it's an area that we need to pay more attention to. We understand, but it also goes track by track.
"With the DAS, for sure it was helpful on that, but at Imola, the main issue for me was rear tyres, getting them warm instead of the fronts.
"The DAS system was only for the fronts. I'm sure last year we had some benefits for that, but not necessarily for Imola."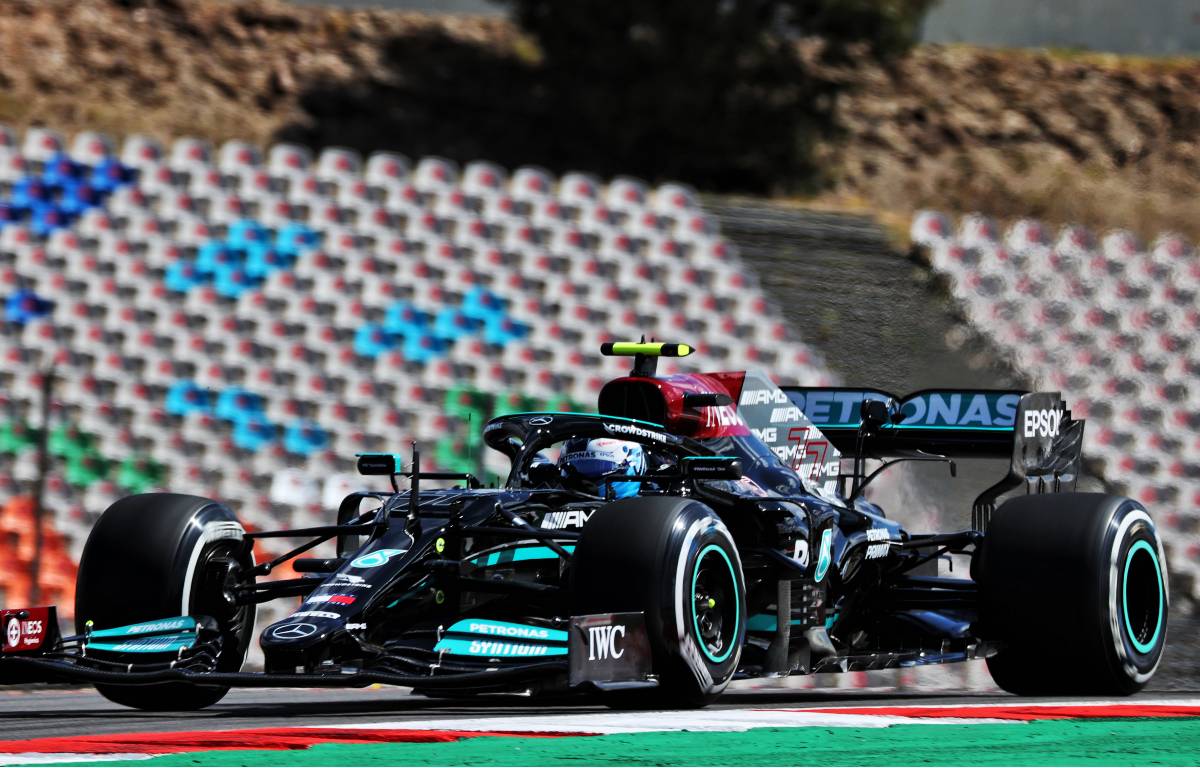 View the latest Valtteri Bottas merchandise via the official Formula 1 store
After Bahrain and Imola hosted the opening rounds of the 2021 campaign, Formula 1 now moves on to Portimao for the Portuguese Grand Prix, another track with completely different characteristics.
Mercedes and Red Bull both have a mark in the win column, setting the stage for a thrilling title battle to come, but as for who has the advantage in Portugal, Bottas found it "impossible to say".
"We've raced on two very different tracks," he continued.
"Bahrain is quite unique in terms of the surface of the tarmac and the overheating issues you get normally, and Imola also completely different, really smooth tarmac and the conditions we had were pretty cold.
"Here, [there are] many question marks in terms of the tarmac. I think it's evolved quite a bit since last year. You just don't know.
"The only thing we've focused on as a team was first of all getting my car fixed [after the crash], and putting some upgrades in the car and see how it works."
Follow us on Twitter @Planet_F1, like our Facebook page and join us on Instagram!