'Bottas not given enough credit for Mercedes role'
Mika Hakkinen believes that his fellow Finn Valtteri Bottas does not get enough appreciation for his work as a Mercedes driver.
Bottas joined the team back in 2017, replacing Nico Rosberg who retired just days after winning the 2016 World Championship.
Since then his form has been enough to ensure that Mercedes retained the Constructors' Championship in each season, though he has never mounted a title challenge against team-mate Lewis Hamilton.
This season Bottas' contributions are arguably more crucial than ever though, with Mercedes trailing Red Bull in the Constructors' by four points, while Hamilton has eight points to make up on Max Verstappen in pursuit of his eighth World Championship.
Bottas meanwhile is still searching for a first victory in 2021, but Hakkinen feels that any criticism of Bottas' work in the Mercedes team has not been thought through.
"I know what it is like to go up against the best driver of a generation – in my case, Ayrton Senna – and to have worked with very strong team-mates throughout my career. From Johnny Herbert to Martin Brundle, Mark Blundell to Nigel Mansell and, of course, David Coulthard," Hakkinen wrote for Autosport.
"None of them were slow. All of them very quick, committed and capable Formula 1 drivers.
"It is very easy to talk about someone who is World Champion, winning all the time, and to then criticise their team-mate.
"It's an easy comparison, but one which avoids the big picture of what it's like to be one-half of a Championship-winning team. I won two World Championships partly because 'DC' was such a strong team-mate.
"People always ask me about out-qualifying Ayrton in my first race at McLaren, although not many will ask Valtteri about the 17 times he has out-qualified Lewis. For some reason my achievement was regarded as difficult, whereas if you drive a Mercedes it's easy.
"For any team aiming to sustain a World Championship-winning performance the degree of harmony and focus within the driver line-up is an important ingredient. It is one reason why I am certain Valtteri deserves greater credit for the job he has done."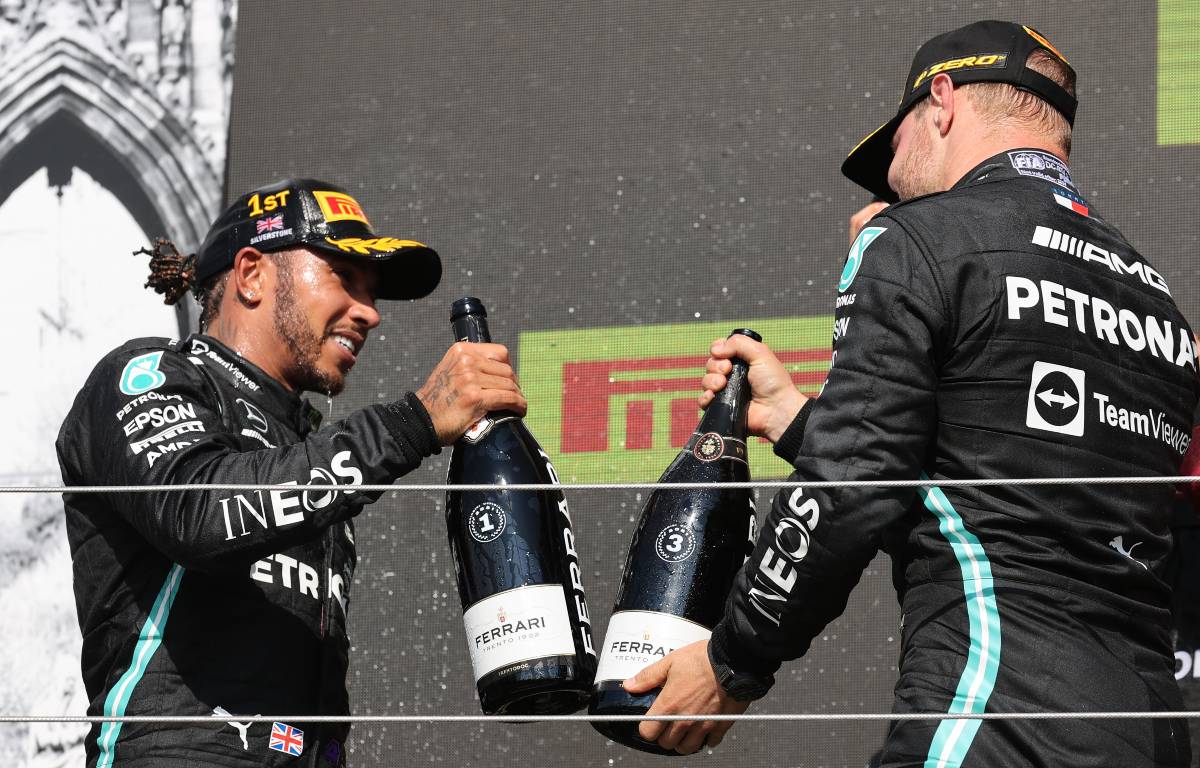 View the latest Valtteri Bottas merchandise via the official Formula 1 store
But do Mercedes see it as a case of job done? Bottas' contract is up at the end of 2021, and their junior driver George Russell is firmly in the hunt to replace him.
However, with brand new, radically changed cars coming for 2022, Hakkinen feels that Mercedes need the positive communication and atmosphere that the Hamilton/Bottas partnership brings to get the most out of these new regulations.
"This team work between drivers is such an important aspect for a top team," Hakkinen continued.
"Mercedes knows better than anyone what can happen when you have two drivers fighting each other in a way which can be destructive. Part of Valtteri's job since he joined them was to work beside Lewis, push as hard as possible, but keep the communication flowing.
"Generating a positive atmosphere in the team and pulling in the same direction is a vital quality. It's important when you are the dominant team, but becomes critical when you have tough competition or, as will happen in 2022, an entirely new set of regulations arrive.
"Regulations which rely on the two drivers working harder than ever to give the team a solid base to work from."