Frustrated Bottas may as well have 'sat in the sauna'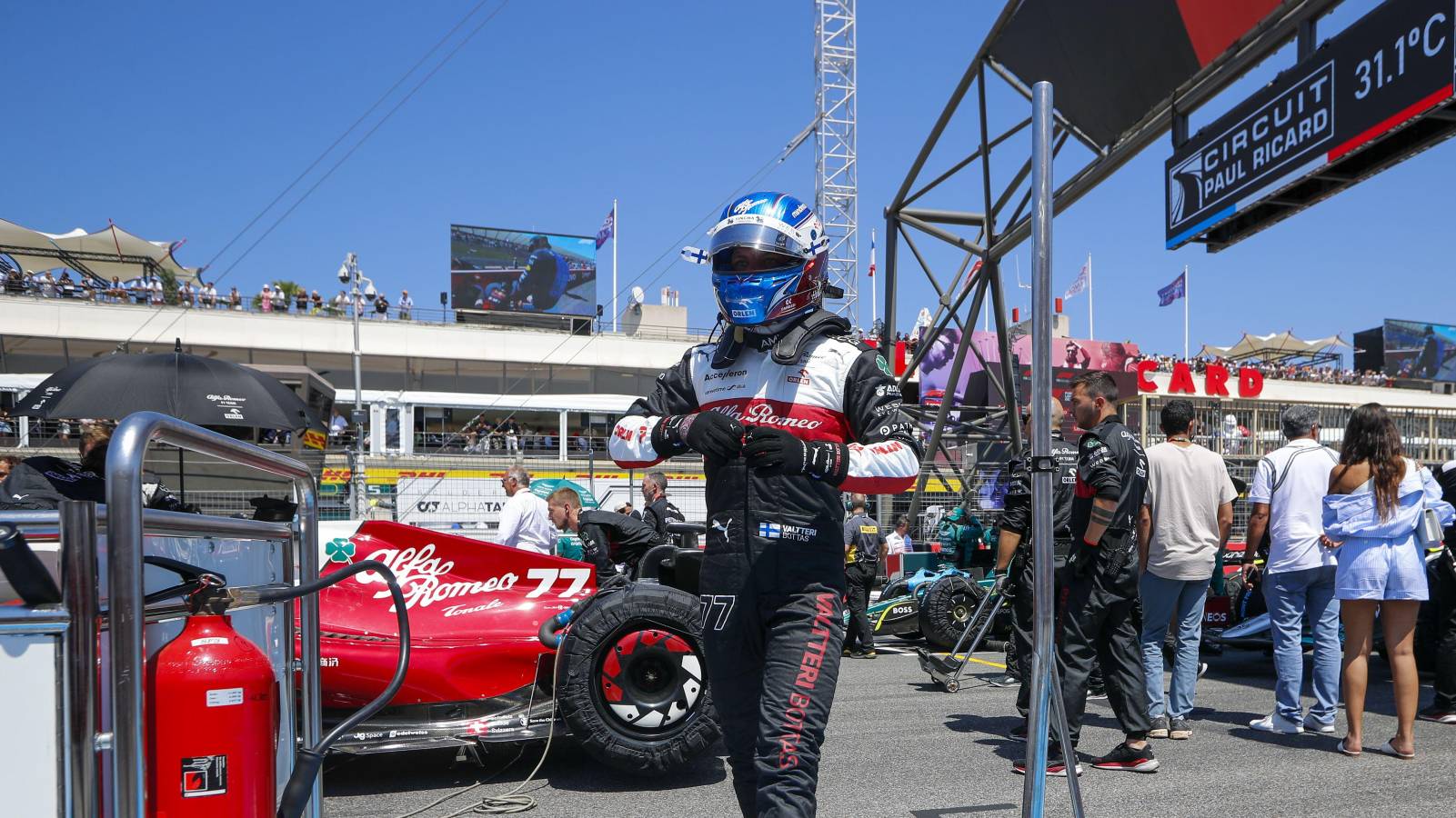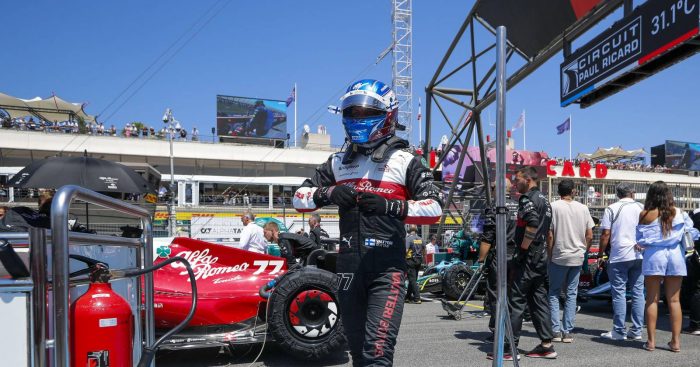 Valtteri Bottas said he may as well have sat in a sauna for the duration of the French Grand Prix for all the good that racing at Paul Ricard did him.
The Finn departed Le Castellet without any points as he dropped three positions from his grid berth of 11th on a blank day for the Alfa Romeo team. Zhou Guanyu had to retire the sister car late in the race while running even further down the field.
It was one of Alfa Romeo's less competitive weekends of the season, although no damage was done to their P6 in the Constructors' Championship because the only team below them to score a point was Aston Martin – just a solitary one via Lance Stroll.
It was a swelteringly hot Sunday in the south of France, as it had been all weekend – with Bottas presenting an unusual choice of headgear when not donning his helmet, in the form of a bucket hat displaying the circuit's name.
"I could have sat in the sauna for an hour and a half and had just as many points," said a frustrated Bottas, quoted by the German edition of Motorsport.com.
"All that sweat for nothing. But of course we always learn something."
One of the main issues for the 32-year-old was that along with Carlos Sainz and Pierre Gasly, he had started on the hard tyres.
When the Safety Car came out following Charles Leclerc's crash on Lap 18, the whole field dived into the pits to take advantage of being able to lose less time to make a stop due to the unusually long pit lane – thus Bottas did not get the full benefit of being able to go further on the hards.
"I had to make the stop because otherwise you lose too much time in the pit lane here," Bottas confirmed, having later made a second stop on Lap 37.
"It would have been nice to stay out with the hard tyres for a long time and then just try one stop for mediums. But the timing just wasn't great for people on the hards."
Having admitted he had made a bad start due to wheelspin, Bottas is aware McLaren and Alpine have pulled away from Alfa Romeo performance-wise at the last few races.
"We see now some teams have definitely made more progress than us," he said. "They have made good steps – hopefully they won't bring much more.
"Hopefully we can keep pushing and get some more parts because, for example, Williams had better pace than us today. That was definitely not the case a few races ago."