Bottas: Russell battles points driven, not personal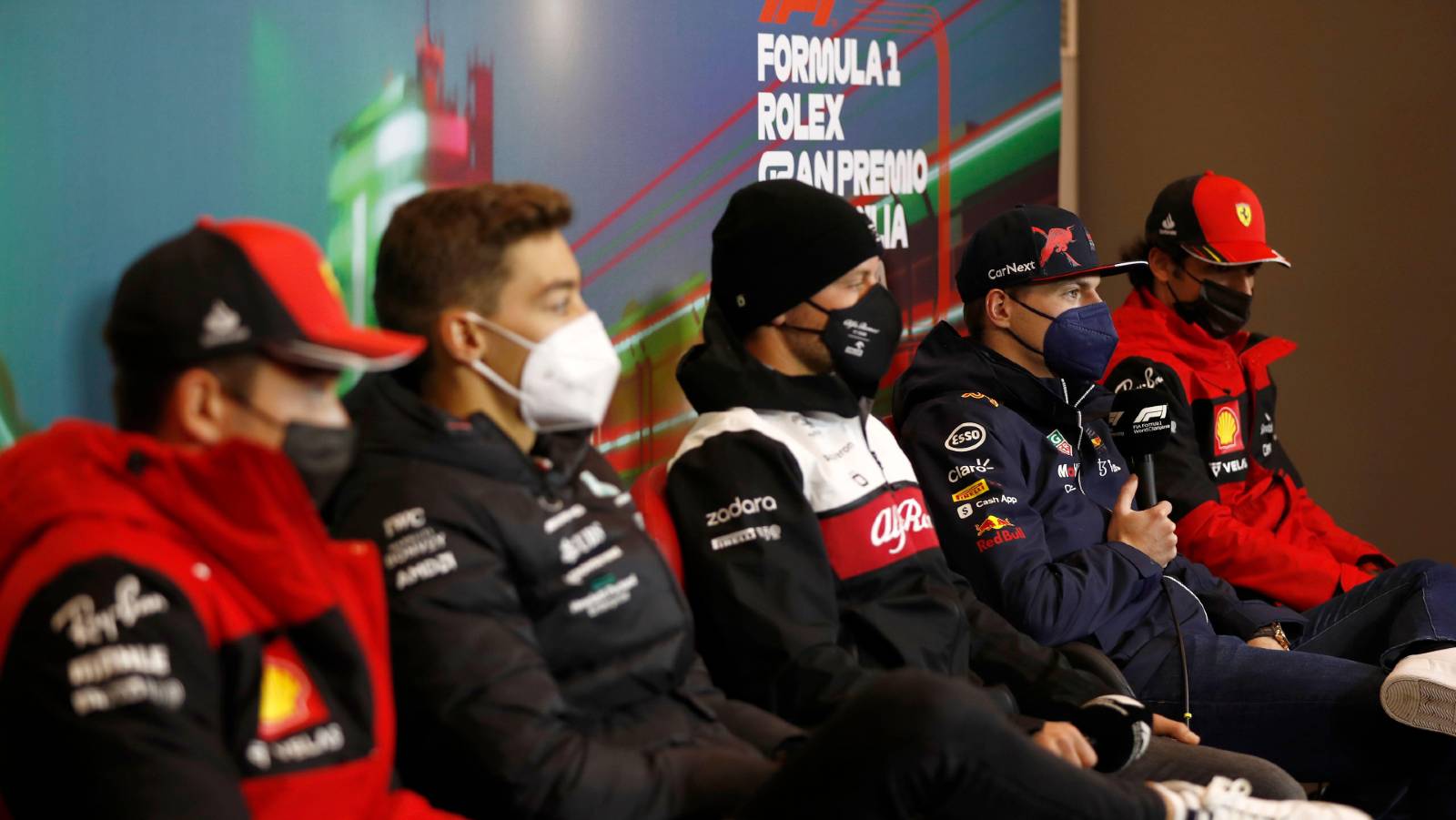 Valtteri Bottas says there is nothing personal about his recent battles with George Russell who replaced him at Mercedes.
After five seasons in Mercedes colours, the Finn departed the team at the end of 2021, Russell getting that seat after speculation which had rolled on since 2020.
But while in 2021 Mercedes and Alfa Romeo were usually at opposite ends of the standings, the pair have converged at the start of 2022, scrapping at the front of the midfield.
Russell and Bottas already have a bit of a history out on the track, the pair clashing at Imola in 2021 which led to Russell giving Bottas a slap on the helmet, while Bottas responded with the middle finger.
And with the Mercedes and Alfa Romeo challengers now at a similar level in 2022, the duo have already enjoyed further battles, most notably at Imola once more as Bottas fell just short in his bid to take P4 from Russell after reeling him in.
Bottas then had both Mercedes' to contend with at the Miami GP, but a wide moment would open the door for Russell and Lewis Hamilton to sail through.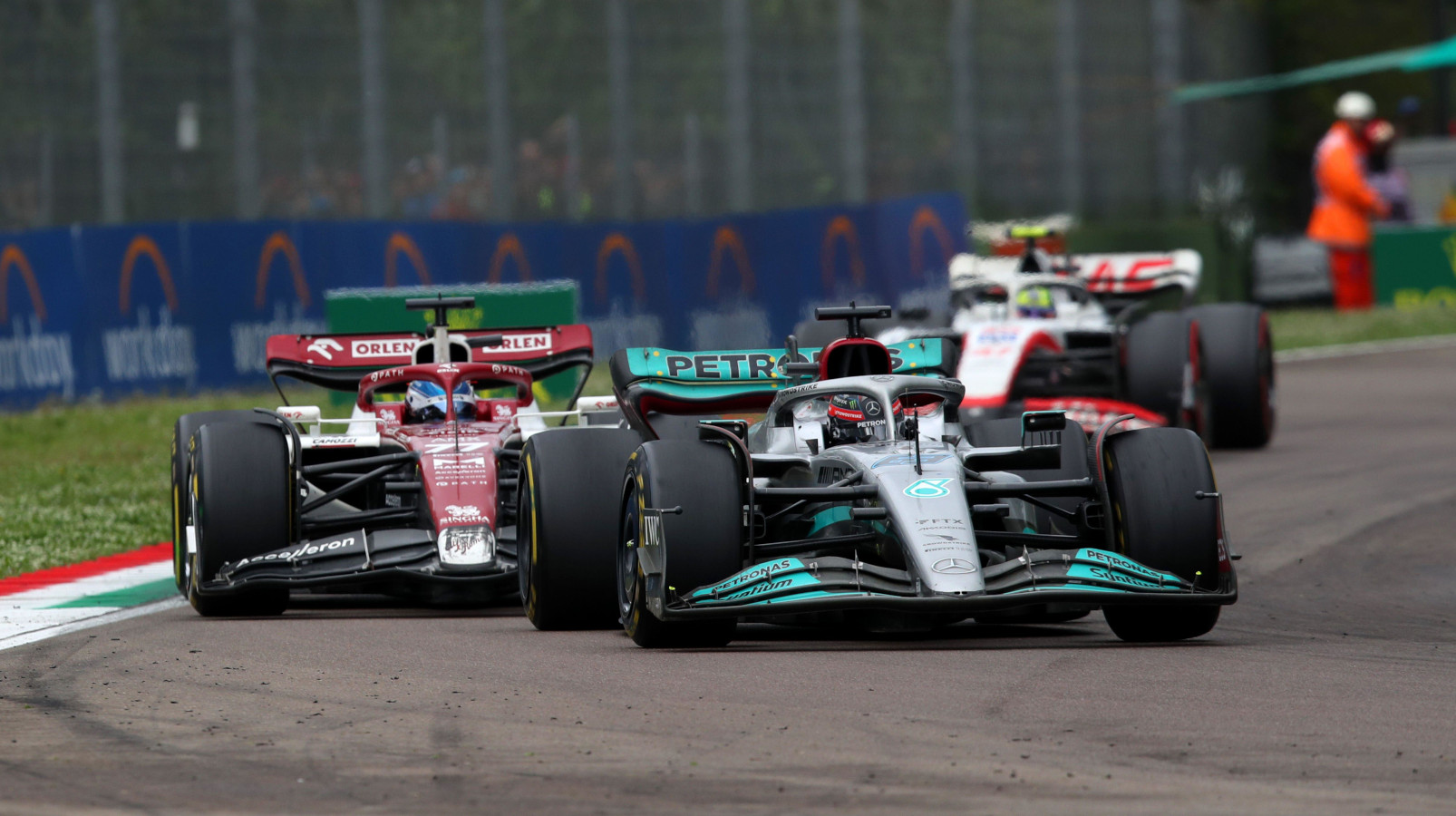 Asked by reporters if it is a personal battle up against Russell, Bottas replied: "No, it's points.
"We're chasing points and always, you know, just really trying to maximise every opportunity, every position you can make and obviously, it was a nice target for me in that race [Imola], because, you know, from me to the end of the race, there wasn't really much action around me.
"So I was catching him like a few tenths a lap, and that just gets me pushing. And the target was more points rather than a person. So, you know, that's how it goes."
Bottas has failed to score points only once this season, that being when he retired from the Saudi Arabian Grand Prix, with that P5 at Imola representing his best result so far.
It should have at least been P4 though, a very slow pit stop costing him valuable time.
Bottas would explain that Alfa Romeo are struggling to put together a clean weekend, so if they can do that, then the next target of reaching the podium suddenly becomes more realistic.
"The fact is that we still haven't had a perfect race weekend," he said.
"Either we've had issues in practice, qualifying or the race, and it is all about getting a perfect weekend. And I think that way we can be pretty close to the podium, obviously, depending on the track, but it is a great motivation and goal for us and what we're really, really pushing for.
"We just need to keep making progress and trying to be perfect."
Nonetheless, Bottas is very much enjoying life at Alfa Romeo and is pleased to see that the team have not slipped backwards in terms of performance during the opening rounds.
Asked if he is enjoying being at Alfa Romeo, Bottas replied: "I'm enjoying it a lot.
"We started the season with the first race with points and what I've been really enjoying is the progress we've been able to make together as a team.
"So we're definitely not falling back. And that is a motivation for us to go ahead rather than backwards. And yeah, I'm really, really enjoying the ride."
Alfa Romeo have McLaren in their sights
Alfa Romeo are in the thick of the midfield battle, and catching McLaren is their next target.