Bottas hopes engine penalty woes are now over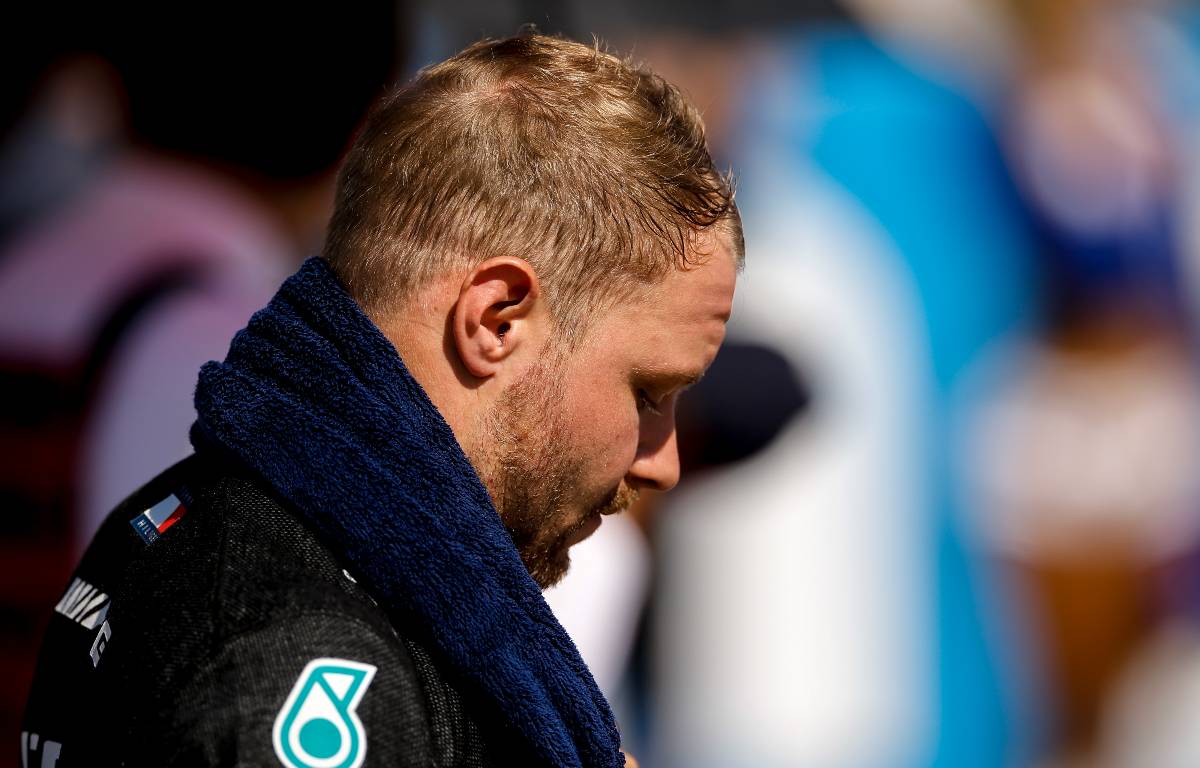 Valtteri Bottas is praying that his power unit troubles are now finished after taking yet another penalty at the United States GP.
For the third time in four races, Bottas was forced to drop down the starting order with the United States Grand Prix marking a continuation of Mercedes' engine gremlins.
Bottas was forced towards the back of the grid in Italy and Russia thanks to engine changes, and though he changed only the Internal Combustion Engine [ICE] for the US GP, Bottas did still incur a five-place grid penalty.
Leaving him to start from P9 at the Circuit of The Americas, Bottas could manage only P6 at the chequered flag.
"I really hope so," Bottas told Sky F1 after the race when asked if his engine penalty woes have passed now.
"I think now it has been three times in the last four races, so I really hope so."
As for the feeling inside his Mercedes W12, Bottas said he was generally rather happy following Mercedes' adjustments to the floor and ride height.
But since he spent most of his race stuck in the dirty midfield air, Bottas could not make full use of the performance.
"The car actually felt good when it was in free air. It was a good feeling, but I couldn't really use the full potential of the car for most of the race behind other cars," he admitted.
"I was quite happy with the car set-up and how it was working otherwise."
Following his dominating display in Turkey, Bottas' time in Austin was far less productive.
But from P9 on the grid his race planned out pretty much how he expected it would.
"That was more or less what I expected, I always knew it was going to be difficult with these temperatures and following cars," said the 10-time race winner.
"The thing is, ultimately, when you have the engine penalty and get behind cars that are slower…it is just not easy to overtake and there was no help from a Safety Car.
"In the first stint I got stuck behind the AlphaTauris and that cost me quite a lot of time. Once I was behind slower cars, the pace difference wasn't quite big enough to make passes easily.
"I'm not sure what more we could have done. Not the strongest weekend for us, but in free air the car felt good and there are plenty of learnings we can take forward as a team."
Mercedes and Hamilton throw everything at winning in USA
Lewis Hamilton came agonisingly close to winning in Austin for Mercedes, while Valtteri Bottas' grid penalty proved costly.