Bottas: Things will 'click' and I'll win again
Valtteri Bottas says that it's only a matter before things "click" and he returns to getting poles and winning races again.
The 2020 season has quickly become a difficult one for the Finn. He hasn't claimed victory since the opening race in Austria and hasn't started a race on pole position since the second race at Silverstone.
More often than not, team-mate Lewis Hamilton is the man ahead of him. However, pointing the small margins between the two, Bottas is confident things will come good for him again soon.
"It has been pretty close, in terms of pace, between me and Lewis," he said.
"It's just really getting everything to click on those sessions where it really matters. I'm pushing hard and I'm trying to get to the good direction – but obviously, Lewis has had the upper hand, but obviously by a small margin.
"It's just time that things will eventually click and I will get those poles and wins again. I believe in that, so I'll just keep doing what I'm doing now and try to be better than two weeks ago."
Head on over to the Formula 1 store for all your official Valtteri Bottas merchandise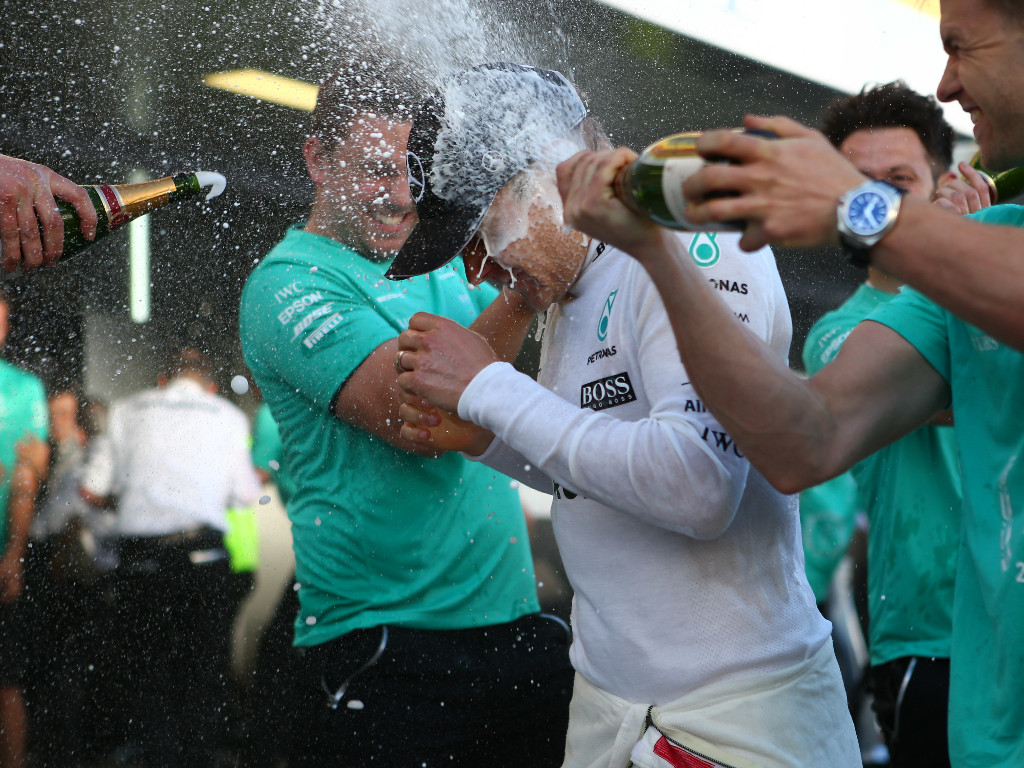 If there's anywhere that Bottas can return to the top step of the podium, it's Sochi. The Mercedes driver won his first-ever race in Formula 1 at the Russian Grand Prix in 2017 and would've claimed victory again if not for team orders a year later.
"It's a race with definitely good memories," he added.
"The first [win] is always pretty special, and you never forget that, and always good memories from here – actually, since the beginning, when we started to race here, it's normally been a pretty strong race for me, even with Williams. It's a good track."
Hamilton is just one win away from matching Michael Schumacher's record tally of 91. While Bottas acknowledges the scale of the achievement, he's determined to ensure that the Brit doesn't get there in Russia.
"Obviously it's big numbers we're talking about. Of course, as a kid watching Michael and all the great heroes of the sport – it's a big number," he said.
"But obviously, I'll try to make that not to happen this weekend. I'm here to win."
Follow us on Twitter @Planet_F1 and like our Facebook page.