Wolff calls Bottas 'very important pillar' for Mercedes
The decision on Mercedes' 2022 line-up is yet to be finalised, but boss Toto Wolff still regards Valtteri Bottas as a crucial team member.
Bottas signed with Mercedes back in 2017, replacing Nico Rosberg following his shock retirement.
And while Bottas has not provided the same level of competition to Lewis Hamilton as Rosberg did, the Finn has proven a reliable enough points-scorer to comfortably earn Mercedes the Constructors' title in every season since arriving.
But the pressure on Mercedes has now increased with Red Bull mounting a challenge for the 2021 titles, and with new regulations coming for 2022, the German outfit arguably now more than ever need their strongest possible line-up.
The options are clear, either Bottas is retained, or Mercedes junior George Russell earns the reward for his impressive 2021 campaign at Williams and lands a Mercedes seat for 2022.
The choice between those two though is not clear cut, but with Formula 1 now in its summer break, decision time is looming for Wolff.
Working in Bottas' favour is the admiration which Wolff has for him, and the Austrian reaffirmed that he still regards Bottas as a "very important pillar" of the Mercedes team.
Asked by GPFans Global if Bottas has now had his chance at Mercedes, Wolff replied: "I think that's too harsh.
"He has also had a lot of bad luck when I think about Monaco where he should have finished second on the road, and we let him down. It's very harsh.
"And if your team-mate is a seven-time world champion, a 100-grand prix winner, obviously, that will be difficult.
"He is a great team player, he has won multiple grand prix, has been on call all the time, 53 podium appearances, and that is a solid, very important pillar for us as a team that needs to be considered."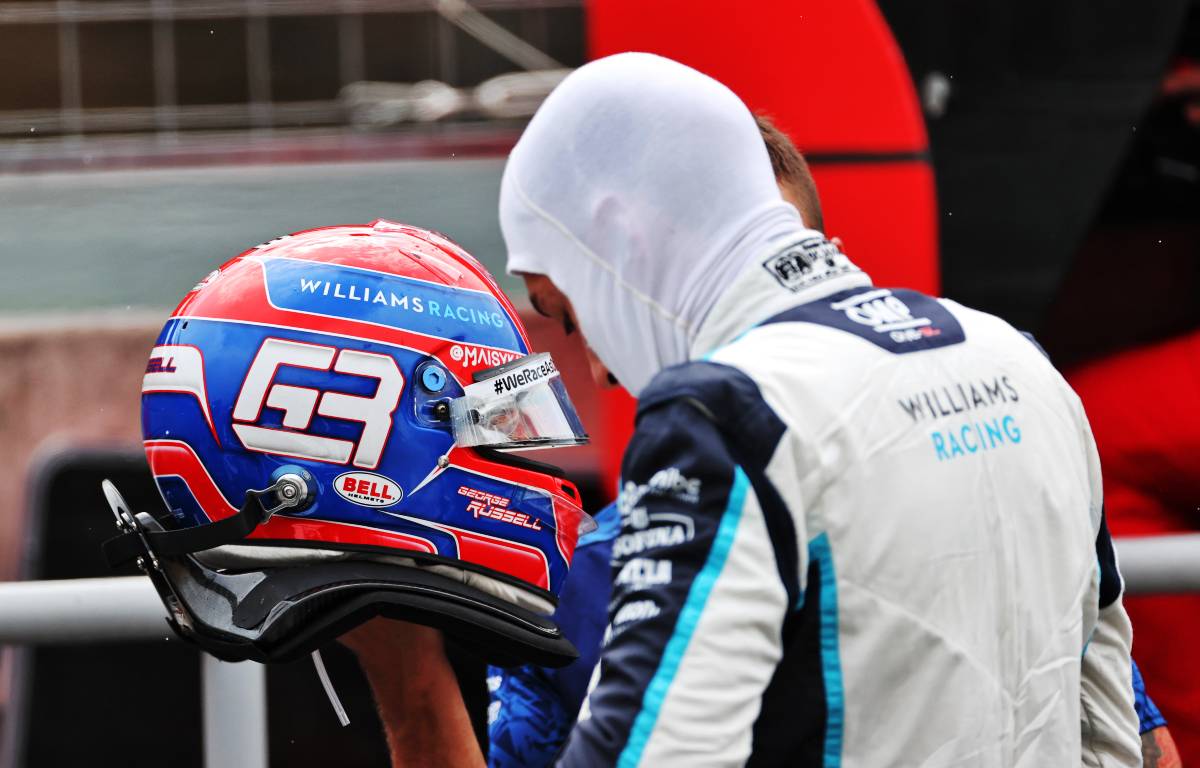 Check out all the latest Mercedes merchandise via the official Formula 1 store
Russell has made one appearance for Mercedes, that being at the 2020 Sakhir Grand Prix in place of Hamilton who had tested positive for Covid.
It was the race where arguably Russell confirmed his potential having led for much of the early stages, and without a botched pit stop and puncture, he was in prime position to take victory.
But of course, being team-mate to the "greatest race driver of all time" as Wolff describes Hamilton, would be a completely different task for Russell.
However, the 23-year-old clearly has more potential for a long-term future at Mercedes than the 36-year-old Hamilton, and so to place them together for this transitional period is also an appealing option for Mercedes.
"There is the strategy to vote, to go with jeunesse [youth], and see how George performs next to clearly the greatest race driver of all time, and whether he can take over the baton one day when Lewis decides to call it a day," Wolff confirmed.