Valtteri Bottas 'planning to stick around' for 'huge opportunity' with Audi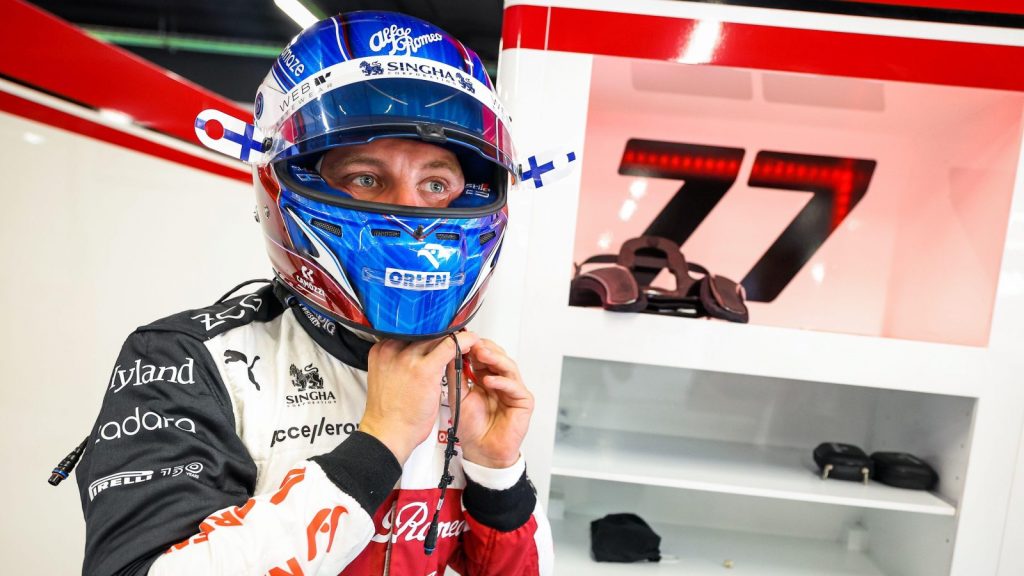 Valtteri Bottas has said he hopes to be part of Audi's F1 plans after the German manufacturer's link-up with the Finn's current team was confirmed.
After parent company Volkswagen announced earlier this year that both Audi and Porsche were looking to get into F1 from 2026, the former completed that goal when they announced a partnership with Sauber.
The two will work together as partners from 2026 which sees a regulation change in Formula 1 power units, a key aspect that originally attracted Audi to the sport.
Given it is still a few years away, only small details are currently known about Audi's exact operational plans and it has certainly not yet been said who will be lining up for them in their first race.
One man who hopes to fill that role is current Sauber driver Bottas. The Finn joined Sauber, who currently race under the name Alfa Romeo, in 2022 having spent five seasons with Mercedes and has been enjoying the rare benefit of a multi-year contract.
At the age of 33, there are no suggestions Bottas would be looking to leave the sport when his contract ends in 2024 and he has now stated he hopes to be part of the Audi project.
Speaking to F1.com ahead of the Mexican Grand Prix, Bottas admitted other series, especially IndyCar, interest him but for now his mind is set on staying in Formula 1.
"I'm now 33, I still feel like I have things to learn," he said. "I can still be faster than now. I feel like I have a lot to give to Formula 1 so I'm planning to stick around for a while in F1.
Qualifying day 🇲🇽🏁#VB77 #F1 #MexicoGP pic.twitter.com/fr0qlij1tz

— Valtteri Bottas (@ValtteriBottas) October 29, 2022
"I'm really open about my future. I like the US and there are many interesting categories including IndyCar, but that's not yet. So to say yes or no, either or, is tricky, but most likely I would see myself with Audi, if that's possible.
"I think that is a huge opportunity for Sauber and could be a really, really interesting project to be a part of."
Audi must avoid temptation to drop Valtteri Bottas for a home driver
As with any new constructor joining the sport, there is a temptation to get a driver from their home country as one of their marquee signings for their first season.
Audi have kept pretty tight-lipped on that part of their operation but barring any sudden drop in form, it seems they would be wise to sign Bottas on for at least their first year in the sport.
When he was at Mercedes, there was always the question of how much his high points total came down to the car or the driver and he has proved this season it is both.
When the Alfa Romeo car was quick at the start of 2022, Bottas capitalised and earned points finishes in six of the first seven races. With that healthy buffer, he has been able to hold on to to P10 in the Drivers' standings even after reliability problems began to plague him.
Bottas will be 35 by the time of the start of the 2026 season which, as Lewis Hamilton and Fernando Alonso can attest, is still comparatively young in the F1 world.
As he has previously said, he certainly believes he has plenty left to give and Audi could not ask for a safer pair of hands to guide them into the punishing world of Formula 1.