Bottas takes issue with Stroll's racing tactics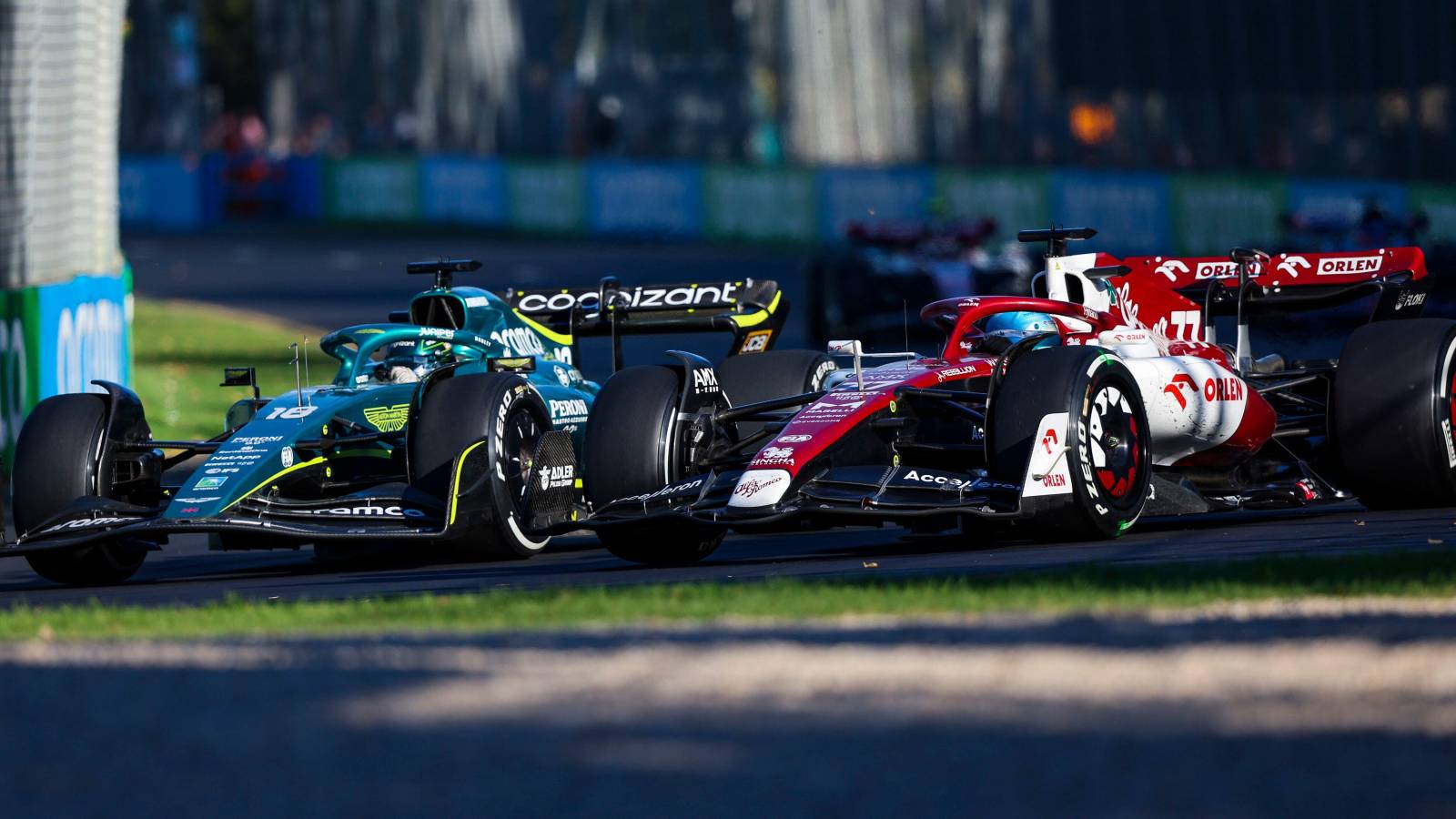 Valtteri Bottas felt that Lance Stroll's driving went beyond acceptable defence at the Australian Grand Prix.
Bottas' Alfa Romeo team were not quite able to deliver the kind of pace which they had shown at the opening rounds in Bahrain or Saudi Arabia, but nonetheless, Bottas was very much a contender for points as the race entered its closing stages.
However, as he came across Aston Martin's Stroll, who was trying to nurse his tyres to the end and snatch a point or two having gone long, the stewards look issue with his driving.
The Canadian racer would receive a five-second time penalty and a point for his superlicence for weaving down the straight.
"On the main straight, Car 18 (Lance Stroll) was ahead of Car 77 (Valtteri Bottas)," the stewards reported.
"STR moved right to defend against a potential overtake from BOT. STR returned to the racing line and then moved to the right for a second time to defend from another move by BOT.
"The second move breaches the regulation which prohibits more than one change of direction to defend a position."
LAP 41/58

Stroll squeezes his way past Bottas

That was veeeery close 😅#AusGP #F1 pic.twitter.com/dNPSgXSXg9

— Formula 1 (@F1) April 10, 2022
On top of that weaving, Bottas also felt that he had been forced off the track by Stroll, who had squeezed his way up the inside, resulting in the Finn dipping a wheel in the gravel.
The stewards noted that incident, but decided that no further investigation was necessary.
Bottas though was not happy with Stroll's driving during either incident.
"Yeah, the weaving just made it very hard for me to decide where to go, it was a bit on the limit," he told reporters after the race.
"And yeah that pass, obviously forced me to go off the track, so I don't think that's how you should race.
"But I still managed to get through and I think that cost me a bit of time for sure, maybe Esteban [Ocon] could still have been otherwise reachable, but still, four points is not bad."
It was quite the train of cars that built up around Stroll, so Bottas acknowledges that he had to work very hard indeed for those four points.
"Yeah absolutely, from start to finish just pushing flat out and fighting," he confirmed.
"Sometimes I dropped one or two places and then managed to get it back, so overall I think it was a good race, good strategy.
"Bit unlucky with the Safety Car because we stopped just before it, but other than that it was okay."
Points a bonus for Alfa Romeo
Valtteri Bottas earned P8 while Zhou Guanyu finished just outside the points once again in Melbourne.