Bottas 'learned a lot about myself' against Hamilton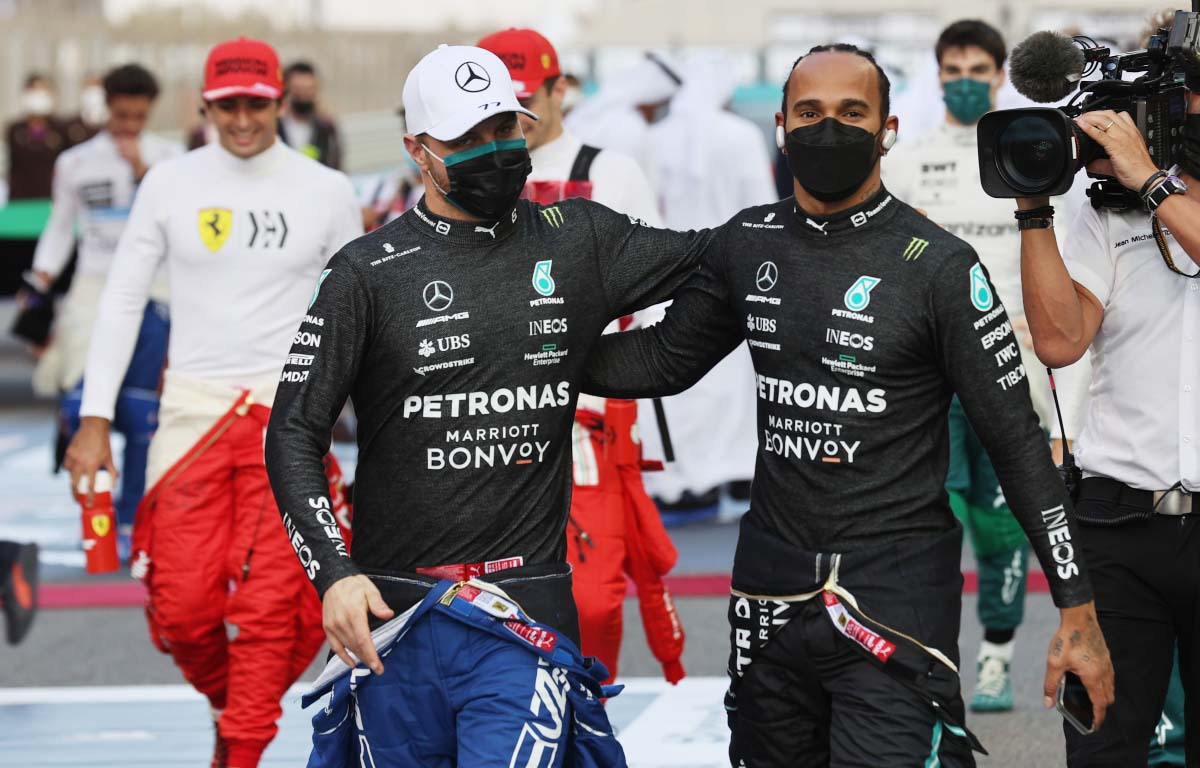 Valtteri Bottas has said he's taken a lot of lessons from partnering Lewis Hamilton at Mercedes, namely about the mental side of Formula 1.
The Finn left Mercedes at the end of the season after five years on the other side of the garage to the seven-time World Champion and, while he had days where he was pretty much untouchable on track, Hamilton generally had the upper hand in their time together.
Bottas now heads to Alfa Romeo on a multi-year contract, and team principal Fred Vasseur believes the 10-time race winner can move out of Hamilton's "shadow" with his new team lead them forward.
Despite his victories and substantial podium haul, the 32-year-old had his fair share of disappointments as a Mercedes driver – most notably in Sochi in 2018, when he looked on course for a certain victory before being instructed to move aside for his team-mate, and being dubbed by Toto Wolff as Hamilton's 'wingman'.
G'day 🇦🇺 pic.twitter.com/t1Iwzh8nWo

— Valtteri Bottas (@ValtteriBottas) December 28, 2021
After going through those tough moments, Bottas feels he can now "be honest" with himself in the face of adversity.
"I've definitely learned a lot about myself," he said, as quoted by GPFans. "I've learned how this sport is so much more mental.
"If you really compare if it's a physical or mental sport, I feel like it's so much about the head. Definitely, I've learned just to accept mistakes and learn from the mistakes.
"That learning part and being able to learn to be honest to myself, that's one big thing."
Bottas acknowledged that his now-former team-mate is "a great driver", and admitted that sometimes he tried to go above and beyond what he had done before to try and beat him.
While the intentions were good, Bottas also said he now realises that it was not possible to beat Hamilton at every race, and going too far to try and do so could even have had the opposite effect.
"There was always a risk for me to try too hard," he explained. "Not allowing myself enough time to get to the point where I wanted to be, so just allowing myself to accept that it's quite tricky to go up against Lewis and I can't always beat him.
"That's just a fact because of his consistency, his talent and the work he puts in. I also know I can do it, just not maybe beating myself up too much when that doesn't happen. That's been quite a big thing.
"I just learned what works for me, in terms of the mindset going to the races, and what to do between them."
Valtteri Bottas was great for Mercedes
Five years with the team and, as he departs, there should be no doubting Valtteri Bottas' success with Mercedes.