Bottas 'absolutely' what Hamilton wants as team-mate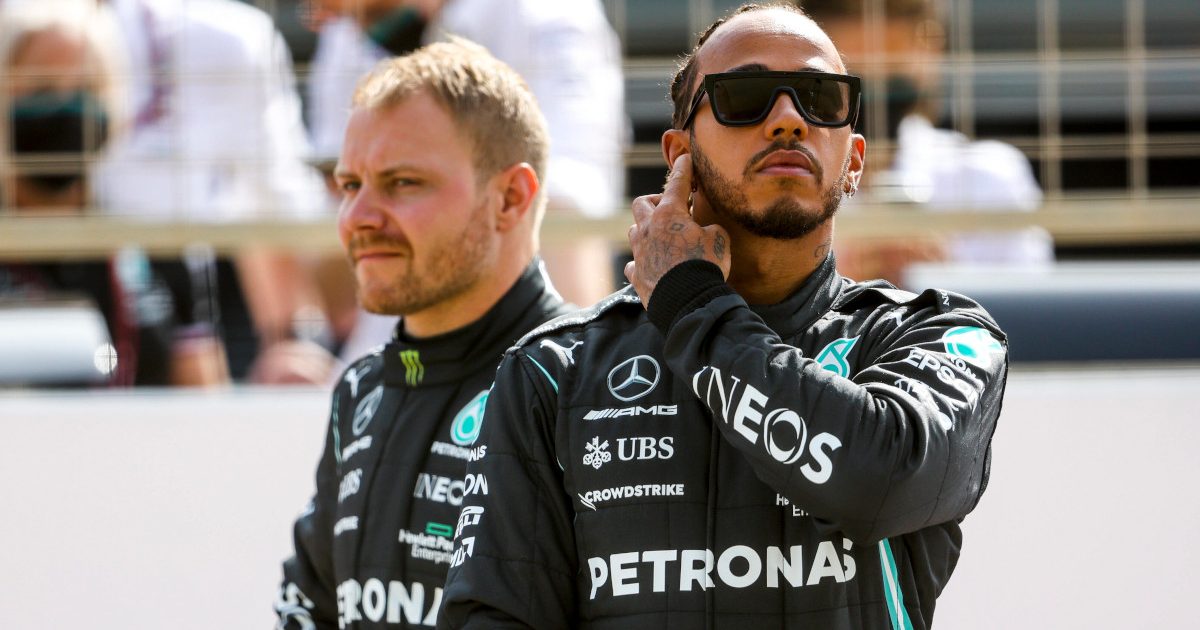 Valtteri Bottas' future at Mercedes may have been questioned by pundits after the Bahrain GP, but Johnny Herbert says the Finn is "absolutely" what Mercedes want from their second driver.
Bottas did not have a good start to the 2021 championship, unable to join his team-mate Lewis Hamilton in the fight against Max Verstappen.
While Hamilton snatched the Bahrain win against the odds, Bottas was a lacklustre P3.
The Finn appeared to approach Mercedes motorsport boss Toto Wolff after the race, perhaps to question his strategy, with the Austrian putting the onus on the driver, saying Bottas "couldn't recover the gap".
Immediately, questions were raised about whether Mercedes would be left to regret their decision to keep Bottas on as Hamilton's team-mate instead of signing junior driver George Russell, who impressed for the team in his 2020 Sakhir appearance.
Former F1 driver Herbert believes that although Bottas is being criticised by the media, he is exactly what Mercedes, Wolff and Hamilton want from the number two driver.
"Well, what he gets is really terrible, because he is beaten from all sides with people saying he's not doing well," Herbert told Motorsport.com.
"But he has had good performances.
"On some occasions, he beat Lewis. The point is that the consistency isn't there in the races.
"But even when he is further away, he manages to deliver what Mercedes need as a team, which are the points for the Constructors' World Championship and in that he's brilliant. Brilliant!
"Does he cause problems in the team? No. He is what Toto wants, absolutely.
"Is he what Lewis wants? Yes."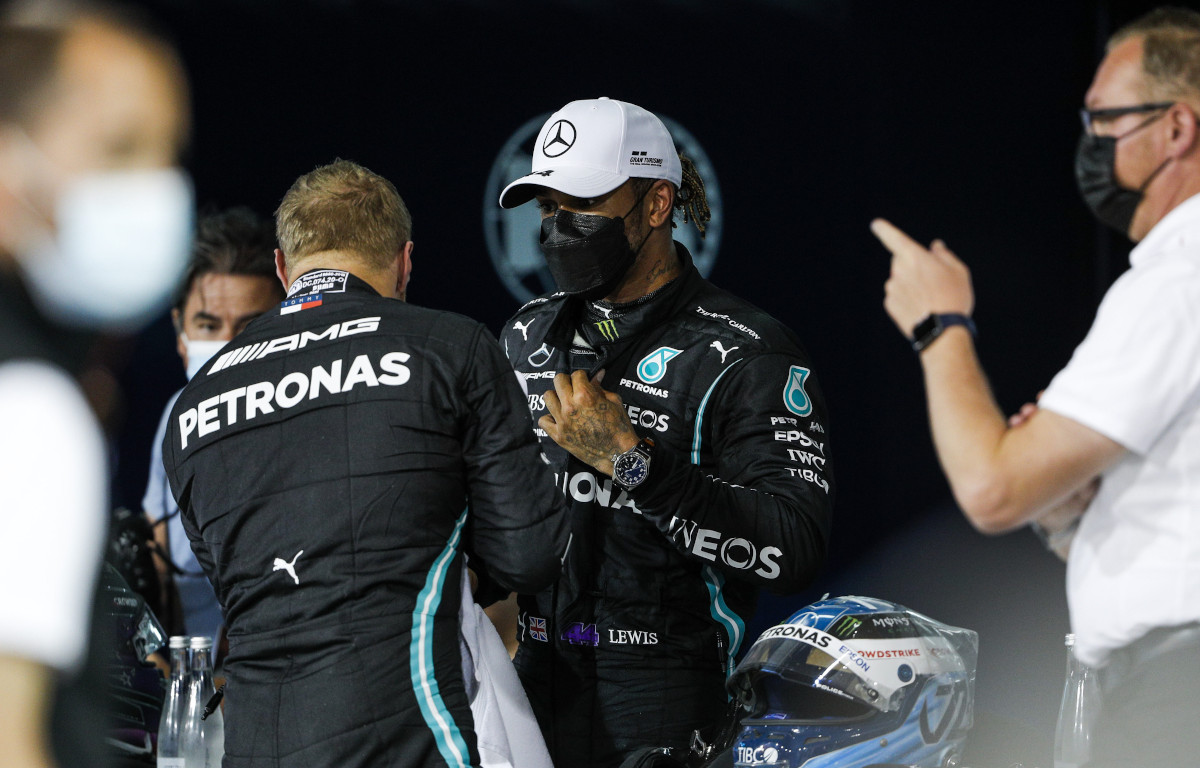 But would Russell be what Hamilton wants?
With some suggesting Mercedes bring the Briton in mid-season to give him the opportunity to learn from Hamilton, Herbert reckons the current Williams driver could be a problem Hamilton and Wolff do not want right now as the 36-year-old chases an eighth World title.
"You don't want problems and fights, things like that," he said. "So maybe it would work for him to change in the middle of the season? I don't know…but it would change a lot.
"George could do that, as we saw in Bahrain. But Valtteri has worked a lot since he arrived at Mercedes and he got better.
"It's still not enough to beat Lewis at the moment but we're talking about Hamilton. I think anyone in that car wouldn't have an easy life, even Max or Charles [Leclerc] would have a hard time overcoming him.
"The thing is to beat him in every race. And we know Lewis always has a card up his sleeve if he needs to find a tenth or two in the standings, and he will always be a candidate for race victories. Even on a bad day, he probably ends up second.
"So Valtteri does a good job and I think he's perfect for the moment, and George did a good job in Bahrain. Now it all depends on their decision, whether Bottas is dismissed or whether Lewis retires."
Bottas stated before the beginning of the season he would be more "selfish" and "demand" more from Mercedes in the fight against his team-mate.
Herbert, though, doubts Hamilton would let him get away with it.
"Now, if he can do what he promises, if he can be more selfish…I think we all have a little bit of that.
"But the thing is to put it into practice in the right way and at the right time. And he has the talent and speed to do it…lack of consistency.
"But he has Lewis by his side, a person who always comes around and slaps you in the face saying this is not your time.
"Imagine what it would be like with Max by his side? Max would never allow something like that to happen, just like Ayrton Senna and Michael Schumacher."