Valtteri Bottas calls for 'more action' to liven up Formula 1 race weekends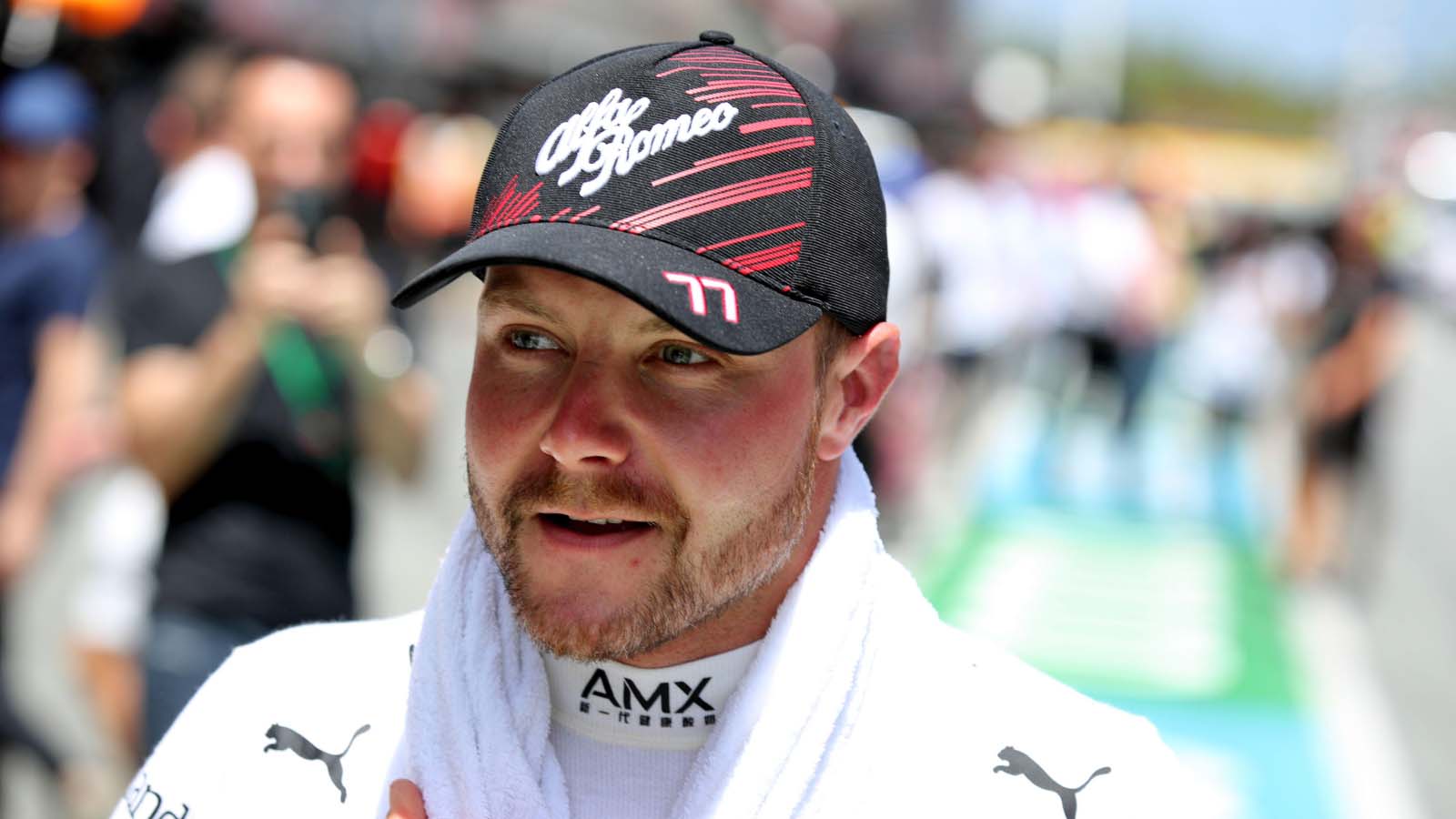 Valtteri Bottas has offered his take regarding options to change up Formula 1 race weekends following Stefano Domenicali's radical recent suggestions.
Domenicali, the F1 CEO, mentioned some surprising ways to try and spice up grands prix and make every track session meaningful in a competitive sense.
The thorny issue of reverse grids raised its head again, while Formula 1 are eager – more so than the FIA, it seems – to increase the number of sprint qualifying events from the current three in future seasons.
But a new one was the addition of extra points-scoring opportunities, with Domenicali saying "I would like there to always be a fight for something that counts for the title".
That could potentially mean points being awarded for Friday's two free practice sessions, while Domenicali also ventured into the realm of a convoluted-sounding proposal to change FP3 to some kind of qualifying event for a reverse-grid race on the Saturday.
However, Bottas, something of an opposite to Domenicali in terms of personality and with a much more concise way of making a point, sees a more straightforward way of freshening up a grand prix weekend.
"I don't think we need sprints every weekend – just less practice, more action," said the Finn, quoted by GPFans.
"If I were to choose sprint or no sprint at the moment, I would say sprint because we will be in action right away on Friday.
"Scrapping practice sessions would also create more unpredictability as teams simply have less practice time."
Cheers for the weekend 🧊https://t.co/gSOAZDVoe0#VB77 @tiffanycromwell
📷 @ThomasMaheux pic.twitter.com/Xdp2acZzWF

— Valtteri Bottas (@ValtteriBottas) September 16, 2022
From a driver's perspective, spending the least amount of time at a circuit as possible is the ideal scenario, rather than having to fill in the gaps fulfilling media obligations and corporate commitments for their team.
Ultimately, it would not work for race promoters from a revenue perspective, but if Bottas could exert any personal influence then a race weekend would be condensed into two days.
In particular, rather like Domenicali alluded to, he thinks a third practice session could be dispensed with.
"We haven't really talked about it, but it's true," said the Alfa Romeo driver.
"Normally there is still a chance to learn something during the long runs but you are not allowed to change the set-up anymore, so then make it a two-day event."
Bottas will try to end a seven-race race run without scoring points at the Singapore Grand Prix on October 2.
Read more: Formula 1 'putting a lot of ideas on the table', including reverse grids