Allison hails Bottas' 'majestic' Turkey performance
Valtteri Bottas won the Turkish GP in dominant fashion, a performance called "majestic" by Mercedes chief technical director James Allison.
With Mercedes team-mate Lewis Hamilton dropping from P1 to P11 on the grid thanks to an engine penalty, Bottas inherited pole and made full use of that starting spot.
Unchallenged throughout the race, Bottas would control proceedings from the front, recording his first win of the 2021 campaign, and importantly denying Max Verstappen the extra points in his title battle with Hamilton.
Verstappen was forced to settle for P2, powerless to stop Bottas as the Finn impressed Mercedes with a "majestic" victory.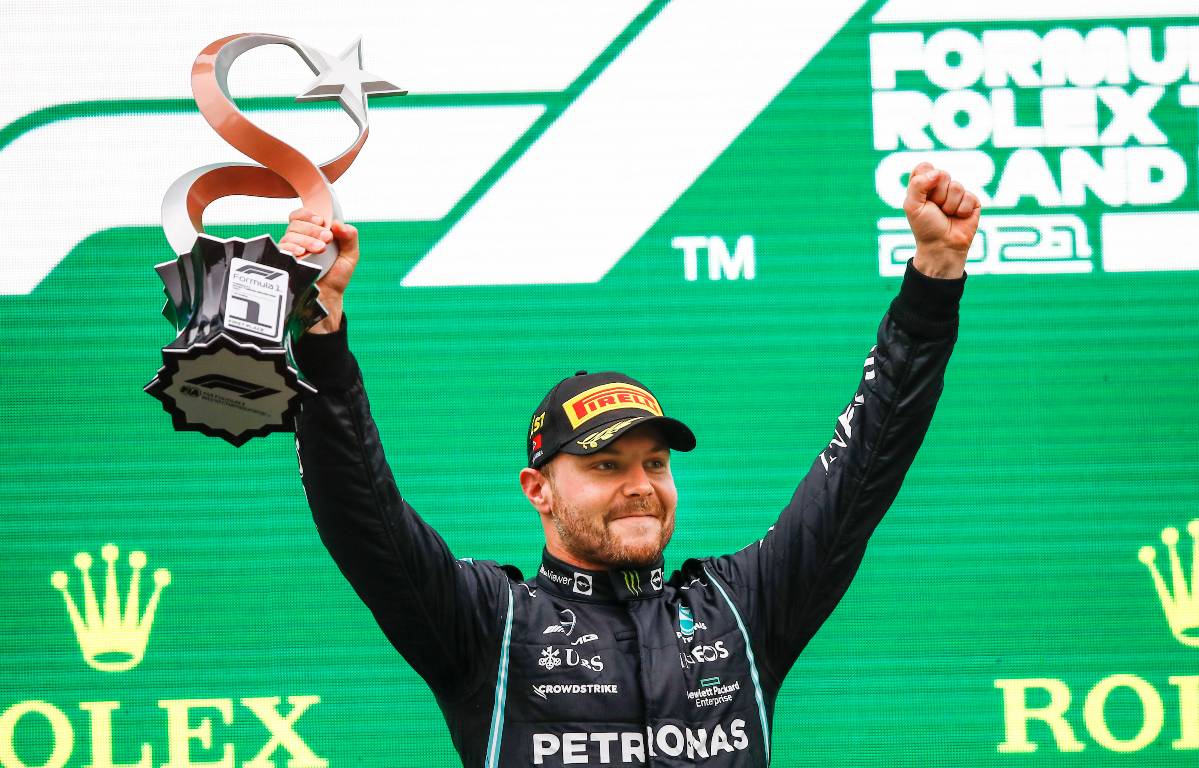 View the latest Valtteri Bottas merchandise via the official Formula 1 store
Asked as part of Mercedes' Turkish Grand Prix debrief if Bottas could have run a less perfect race than that, Allison said: "I think I prefer to ask that question the other way around: Could it have been more perfect? The answer is no.
"He didn't put a foot wrong and it was a majestic performance, commanding from the front and with great skill in very difficult conditions. Skill that required him not to be too greedy at any point in the race.
"He knew he had a fast car, he knew he had spent the weekend getting it really nicely balanced and he knew he had a fantastic opportunity of a win.
"However, he also knew that the margin between really competitive performance in the car and tyre disaster is very fine and a little bit of heavy right foot, a bit of clumsiness here or there would have seen the tyre damaged to a point where the inherent advantage of the car would all have washed away to nothing.
"Instead, he drove a very, very controlled race, well within himself, just eking out a small amount over Verstappen behind to protect himself, allowing that gap to grow to first two, then three, then four seconds as the race progressed.
"Very, very commanding, mature performance and especially after the pit stop," Allison continued.
"A pit stop that we did to mirror and match what Max Verstappen had done a lap earlier and then with Valtteri on fresh tyres making sure that he drove very gently on that fresh rubber, avoiding the graining so that he could then be completely protected and strong in the closing laps of the race.
"He was full of beaming smiles afterwards and with absolute justification. It was a great, great performance and brilliant for the team."
Bottas v Perez - Who is the better supporting act?
Valtteri Bottas and Sergio Perez will have a big say in both title fights, which begs the question: Who is the better number 2 driver?