Bottas reveals his farewell gift from Mercedes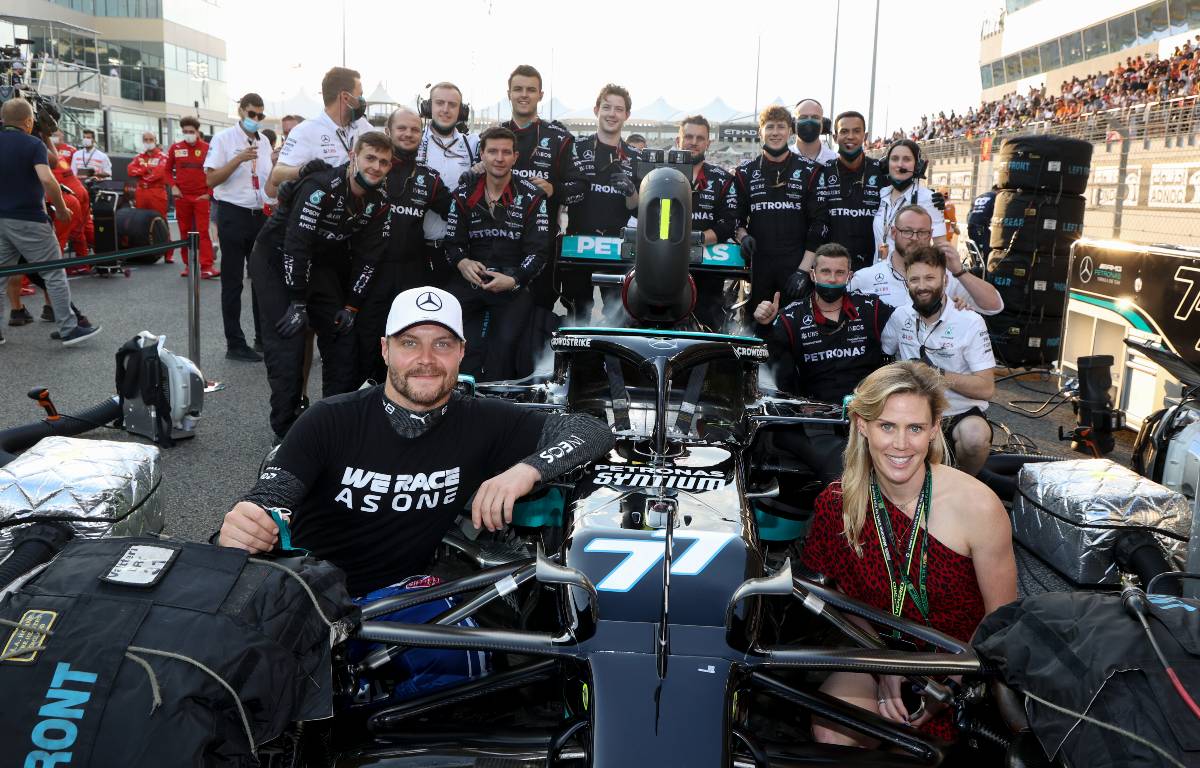 Valtteri Bottas has revealed the farewell gift he received from Mercedes – not that he has anywhere to put it.
The Finn left Mercedes after five years when they decided it was time for George Russell to come in after three seasons 'on loan' at Williams.
Bottas was simultaneously lined up for a move on a multi-year contract to Alfa Romeo, where he will partner rookie Guanyu Zhou in an all-new 2022 line-up.
The 32-year-old was the ultimate team player at Mercedes, helping them to a 100% record of Constructors' Championship triumphs during his time there and supporting colleague Lewis Hamilton in his Drivers' title efforts without being able to sustain a meaningful challenge of his own.
With 10 race wins and 58 podium finishes, it was only fitting that Bottas should be given a warm send-off from Mercedes at the end of 2021 – and his parting present was pretty much as good as it gets.
It was the W08 car in which Bottas achieved his first Formula 1 victory at the 2017 Russian Grand Prix – joining in his collection the Williams FW36 he steered to his maiden podium finish, P3 in the 2014 Austrian GP.
"It was a little surprise but a nice gift. Now I just don't have anywhere to put it," laughed Bottas in reference to the W08, during his podcast series 'Speaking Frankly About Me' on supla.fi.
"I was stunned myself when I saw what kind of send-off they had organised for me – a parade, fireworks and music. I realised they also appreciated what I had done for the team."
During the same podcast episode, Bottas said he would have walked away from Mercedes with a tidy little financial bonus as well as his present if Hamilton had not been denied a record-breaking eighth Drivers' title on that controversial final lap in Abu Dhabi.
"You're right, it was quite a last round," he said. "Certain bonuses are tied to certain achievements. Fortunately, I hadn't bought anything in advance with that amount. Sometimes you win and sometimes you don't."
Not that Bottas is in anything like a desperate need for money.
"I don't really measure it. At some point, there came a moment when I didn't have to look at my bank balance anymore," he said.
"Of course, money is part of Formula 1. But I remember where I came from and I've done quite well because of that."
Valtteri Bottas was great for Mercedes
Five years with the team and, as he departs, there should be no doubting Valtteri Bottas' success with Mercedes.