Ralf suspects 'Mercedes chapter now over' for Bottas
Ex-F1 racer Ralf Schumacher does not see a future at Mercedes for Valtteri Bottas and suspects negotiations elsewhere are under way.
Bottas was brought into the Mercedes team in 2017, replacing 2016 World Champion Nico Rosberg who retired just days after winning the title.
Since then, the Finn has brought greater harmony to the Mercedes line-up, although he has not pushed Hamilton on track as consistently as Rosberg did.
And so Bottas has been no stranger to the rumours of his Mercedes career ticking towards its end, but with George Russell's Williams deal expiring after the 2021 campaign he is widely expected to earn a promotion to the Mercedes line-up at Bottas' expense.
Bottas did not exactly help his cause by triggering a multi-car pile-up at the start of the Hungarian Grand Prix, one that eliminated rivals Red Bull from the equation.
But while Schumacher does not believe Bottas deliberately instigated that crash, he does suspect negotiations with other teams will be under way, seeing no future at Mercedes for the 31-year-old.
"I completely rule out that Bottas could have caused the crash on purpose," Schumacher told Sky Sport.
"He is currently fighting for a cockpit in Formula 1 and was totally down himself. I believe that for him, the Mercedes chapter is over and I can imagine he is currently negotiating with Williams or Alfa [Romeo].
"Such a big mistake doesn't help at all – and he knows that.
"It doesn't help Bottas at all if Lewis Hamilton becomes World Champion again. Besides, you can't calculate that you are pushing another car in front of you either. All those who suspect a conspiracy should think about that."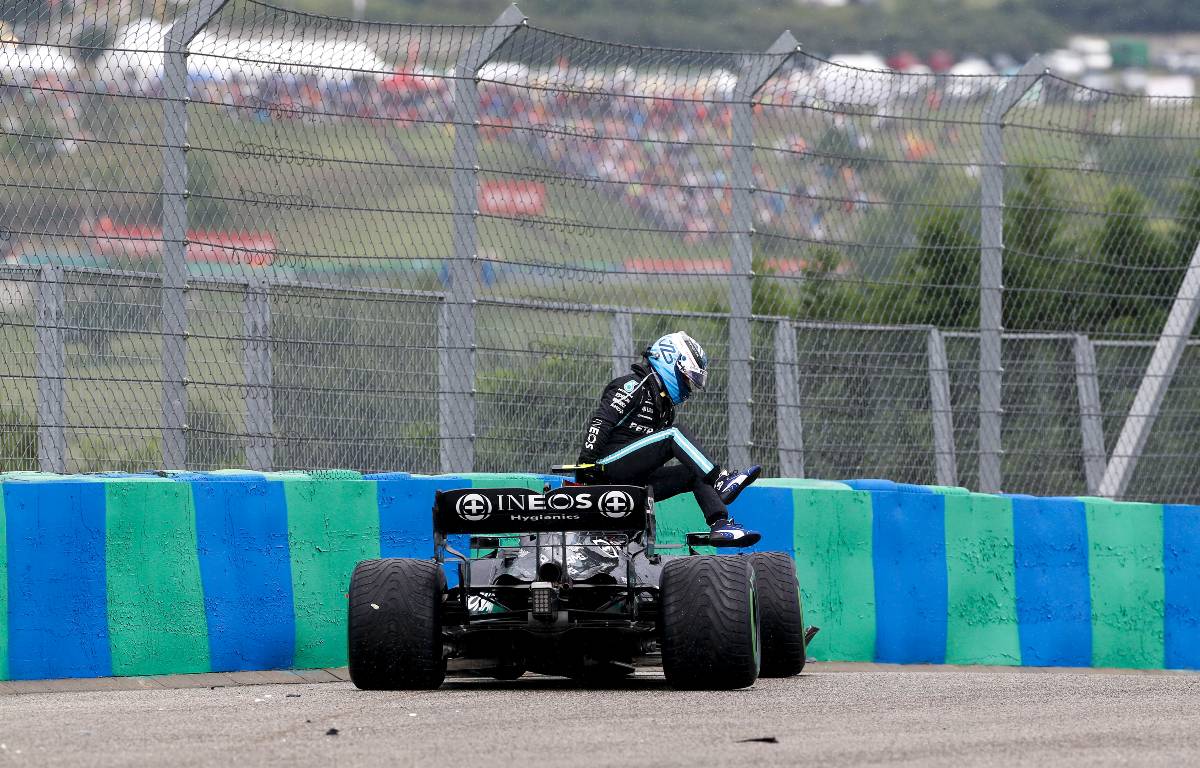 View the latest Valtteri Bottas merchandise via the official Formula 1 store
Bottas was not alone though in the Mercedes team when it came to making a mistake at the Hungaroring.
Leading the race after the early drama, Hamilton did not go into the pits before the restart for dry tyres, the only remaining runner to stay out.
That said, this was Mercedes' call with Hamilton having told the team the track was dry.
Nonetheless, Schumacher holds both accountable, believing Hamilton should have made it clear to his team the track was dry and he needed to pit.
Hamilton took the restart alone on the grid and once he pitted on the following lap, fell to the back of the pack.
"Lewis Hamilton and Mercedes gave away the win when Hamilton was the only one not to pit and change tyres before the restart," Schumacher explained.
"Toto Wolff [Mercedes team principal] has said he is behind the action, but he has been around long enough and knows it was a mistake.
"But you also have to hold Lewis accountable. He should have told his team 'I have to come in, the track is too dry'."