Valtteri Bottas 'missing Mercedes', but 'no place he'd rather be' than Alfa Romeo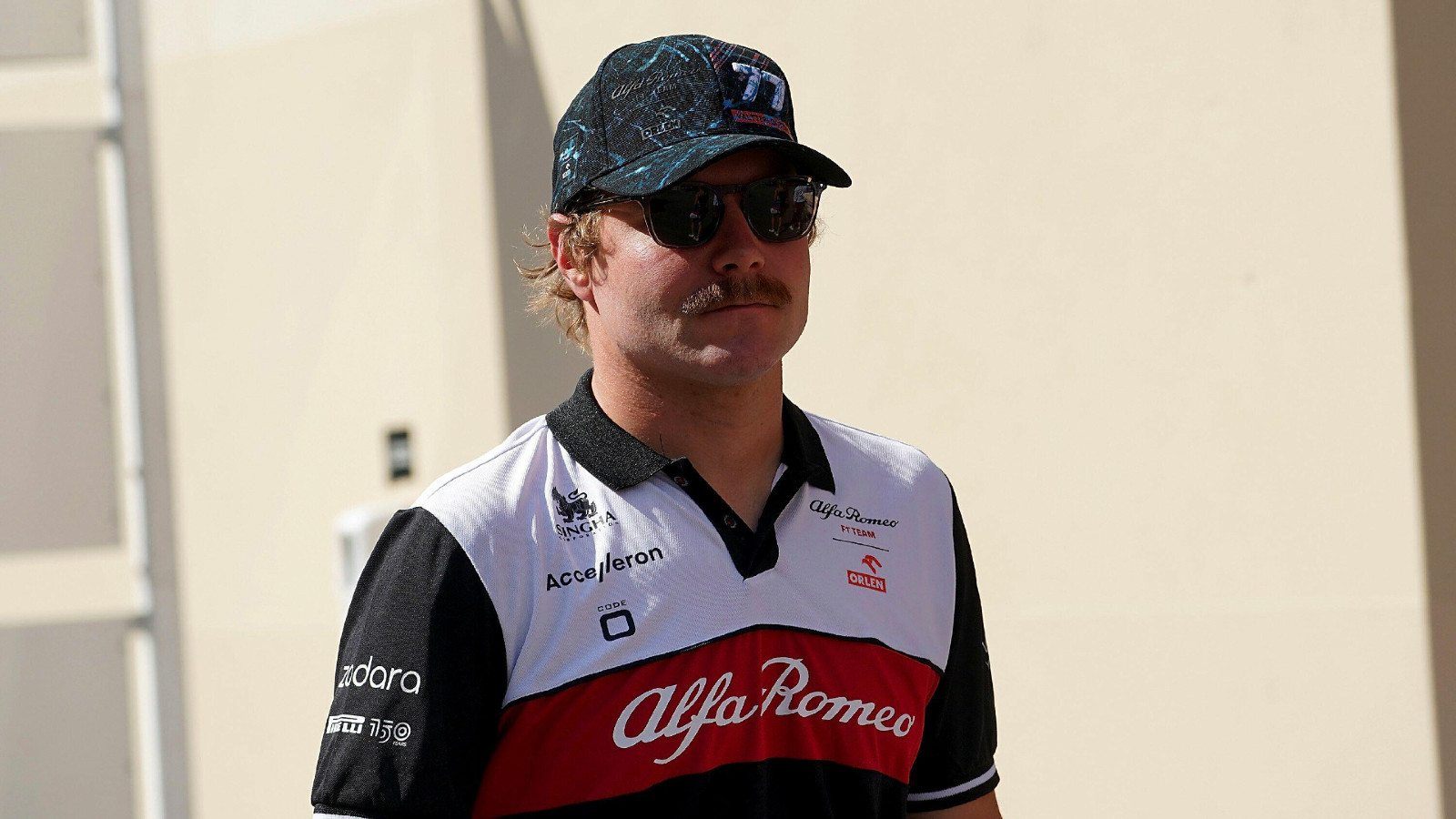 Valtteri Bottas says there's still a part of him that misses Mercedes, but he wouldn't want to race for anyone other than Alfa Romeo.
The Finn is reaching the end of his first season with Alfa Romeo, having spent the previous five seasons racing at the very front of Formula 1 with the World Champions Mercedes.
Having had to adjust to life in the midfield after years of fighting for poles and victories, Bottas said there's no chance he'd swap his Alfa Romeo for a Mercedes at this point in his career.
"Of course, you're always missing all the previous teams in some way," he told PlanetF1, when asked if there was still a part of him that missed racing for the Brackley-based squad.
"No doubt , I miss Williams, I miss Mercedes, obviously I got to know many people there.
"But, like I've said earlier this year, still my feeling is I wouldn't want to be anywhere else at the moment."
Valtteri Bottas 'needed a change in scenery'
While Bottas enjoyed the cut and thrust of racing for his front-running former team, the fact he was usually in a supporting role for Lewis Hamilton's title campaigns meant he felt a change of environment was critical.
The Finn has previously outlined how his love of F1 faded during his time with Mercedes due to the intense pressure of his situation, but that joining Alfa Romeo has allowed him to reset in that regard.
"I think always a change of scenery, change of surroundings, everything – you always learn something new," he said.
"In this sport, we learn so much about yourself. So I think with this new chapter in my F1 career, I've definitely discovered more things and how it is to be actually with less and less pressure overall."
Signed on a long-term deal with Alfa Romeo that takes him to the end of 2024, Bottas said a critical first step in his first year will be beating Aston Martin.
"I'm just excited about this journey," he explained.
"Obviously, it's the beginning of it. There are still, hopefully, many years ahead. Overall, if we take a step back considering if we get the sixth place this weekend in the Constructors', it's been a positive year from where the team has come from.
"Having a say on things, having actually a feeling that I've made a difference in the progress and scoring some points etc., this is a rewarding feeling for me. I wouldn't want to be anywhere else, because I'm fully committed to this project. The next thing is next year, we want to make a step forward. That is my motivation, to try and be better next year."
Valtteri Bottas adjusts to life in the midfield
As for whether he misses fighting the front-running drivers at the very head of the field, Bottas explained that he had plenty of time to come to terms with the fact that his team switch meant giving up his position as a leading driver in the sport.
"I had some time, obviously the last year around August, I secured my future with this team and I had enough time for the rest of the year to adjust to it," he said.
"Then, through the winter, I had time to process and reset my goals. But, of course, it's never nice to give up on the fact that if you're in a car that can win every race, it's a different feeling.
"But, if you allow yourself to set new goals and have a different mindset, play for long term, it's fine. I've been OK with the situation."
Read More: Sergio Perez addresses rumours of intentional crash at Monaco Grand Prix