Bottas 'excited', wants a 'multi-year contract'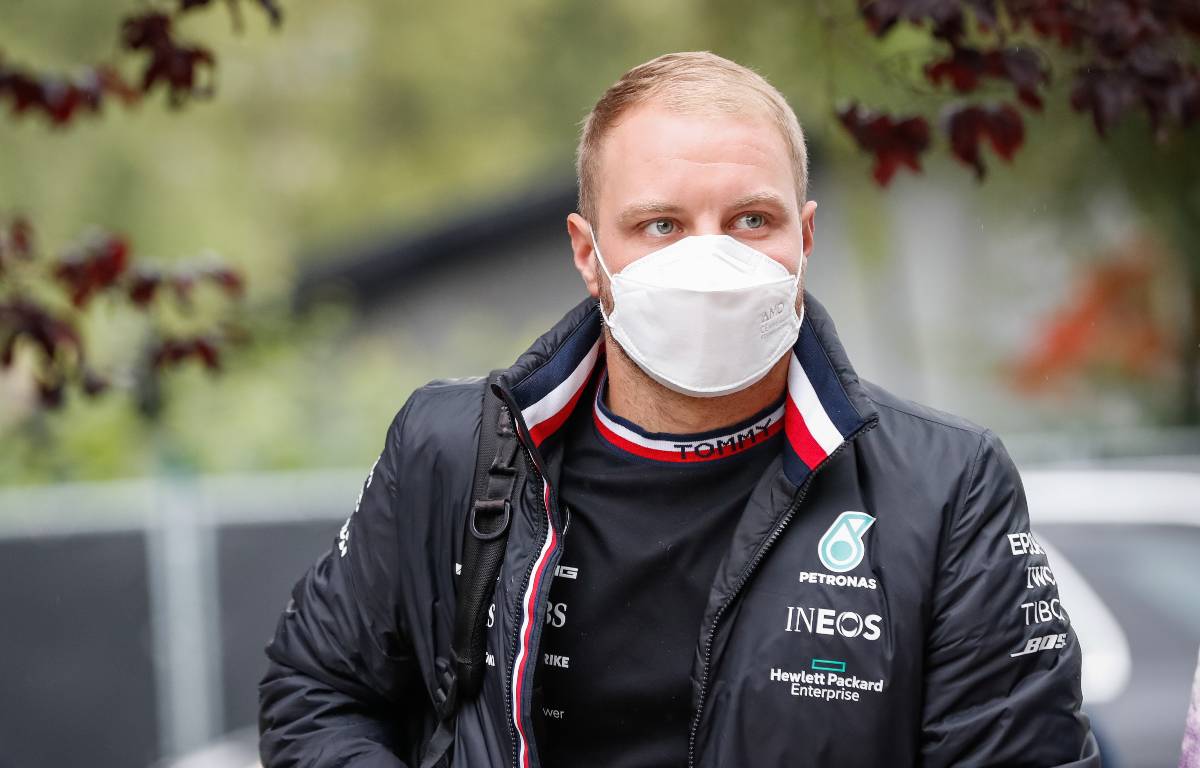 Valtteri Bottas still cannot share what his F1 future holds, but has dropped a hint by saying he is looking for a "multi-year contract".
The Finn has never been signed by Mercedes for more than one season at a time, so a longer deal is only likely to happen elsewhere.
And especially due to the ever-looming presence of George Russell, whose switch to Mercedes from Williams is surely now only awaiting official confirmation.
Bottas appears likely to join Alfa Romeo, in a deal orchestrated by Mercedes boss Toto Wolff, as the replacement for his compatriot Kimi Raikkonen, who revealed on Wednesday he had decided last winter to make this season in Formula 1 his last.
Although it was patently obvious in his interview with Formula 1 on the eve of the Dutch Grand Prix weekend that he knew more than he was allowed to say, Bottas stuck to the party line of giving nothing away.
"Maybe, maybe not, I can't say," he replied when asked if Wolff had told him the decision of who would be Lewis Hamilton's team-mate at Mercedes next season.
"Sorry, but I can't share anything yet. For me personally, things are going in the right direction. I'm very excited and very happy."
Kicking off our #DutchGP weekend with media day.

First up it's @ValtteriBottas. 💙 pic.twitter.com/7UMenzaz6b

— Mercedes-AMG PETRONAS F1 Team (@MercedesAMGF1) September 2, 2021
View the latest Valtteri Bottas merchandise via the official Formula 1 store
Earlier, in the press conference, the 32-year-old described an idealistic scenario he has not experienced since he left Williams at the end of 2016 – feeling a part of a team for a continued period, rather than waiting to hear each summer whether he would be kept on.
"A multi-year contract would be nice, that's something I never had before in Formula 1," Bottas told reporters.
"That way I definitely could give full commitment to the team, knowing the work will continue.
"It needs to be challenging, exciting, fun, in an atmosphere I'd really enjoy working in. I think those are really the main things I'm looking forward.
"Like I've said before, I still have quite a few years in Formula 1. I really want to continue in Formula 1, for sure."
Regarding Formula 1's return to Zandvoort for the first time since 1985, Bottas has some experience of the circuit albeit way back in 2009 and 2010 in the Formula 3 Euro Series.
"It's a legendary place," said Bottas. "I enjoyed my races here a long time ago and even then the atmosphere was good and it's an old-school track. I'm glad that even though they have done a lot of work on the track they haven't ruined it.
"I was in the simulator on Tuesday and with the track model we had it's not that different from when I was here. Hopefully I can use at least some information from 11 years ago."