Valtteri Bottas has 'no doubts' the 2022 regulations are better than previous years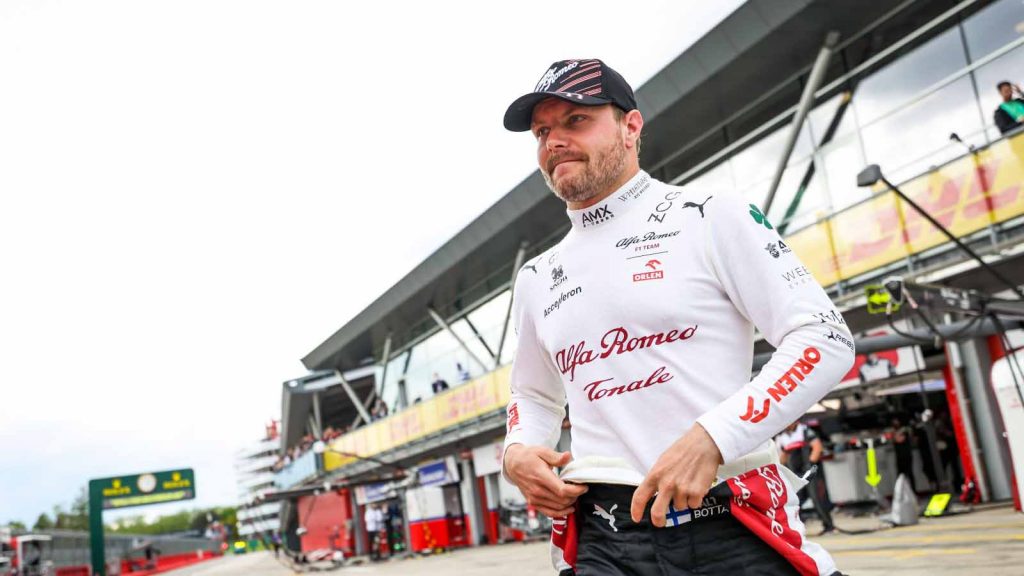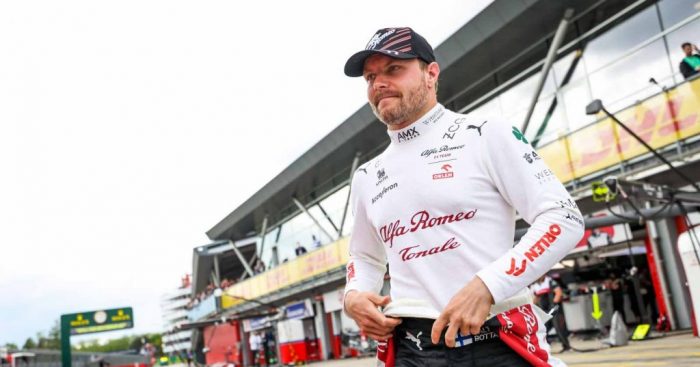 Valtteri Bottas believes that when it comes to a race situation, the 2022 regulations have proven themselves to be better than their predecessors.
The 2022 season brought a wide range of changes to the regulations teams must abide by with the goal of not only shaking up the grid but producing better racing.
Early on in battles between Charles Leclerc and Max Verstappen, we saw how cars were able to follow each other more closely and not lose so much time as a result of the dirty air produced by the car ahead.
The cars themselves are slower, largely due to the extra eight, but given that it is all relative, races have been closer affairs.
Alfa Romeo where one of the teams to benefit from the rule shake-up and in the opening race of the season, Bottas, in what was his first grand prix for the team having swapped from Mercedes, was able to finish P7 having qualified just one spot behind his former team-mate Lewis Hamilton.
Bottas' form may have curtailed a little since then, largely due to engine unreliability, but the Finn said he has "no doubts" the 2022 cars have proven themselves better when it comes to a race even if that is not the case for qualifying.
"When I think about the qualifying lap, I preferred the older generation single-seaters, and this solely for a matter of weight," he told the Italian edition of Motorsport.com. "Today you have the perception of driving a less reactive car, but this is felt above all in the fast lap.
"If, on the other hand, we talk about the race, I have no doubts in saying that the 2022 single-seaters are better, you can stay close to those in front of you and this is a very positive change."
It's called Ruska 🍂🍁

When the nature sucks the nutrients out of the leaves in preparation to survive the hardcore arctic winter 🇫🇮#VB77 @tiffanycromwell #finland #lapland #ruska pic.twitter.com/Z7jkgL1w4f

— Valtteri Bottas (@ValtteriBottas) September 23, 2022
Obtaining the optimal tyre temperature has proven to be a tricky task, as it has in most years, but Bottas believes that while he has still struggled, it is a little easier than it was in 2021.
"Personally I think that compared to last year in the race the situation has improved a bit. But in qualifying it remains fundamental, if you can't hit the right operating temperature, you're screwed.
"It remains a very important goal for every driver and every team, and often makes the difference between an excellent or a disappointing weekend. In Zandvoort I found myself 16th in qualifying precisely because of the tyre warm-up, it's a step that can make a big difference."
Bottas is currently P10 in the Drivers' standings having failed to score points in the last seven races.