Bottas had no say in Alfa Romeo team-mate decision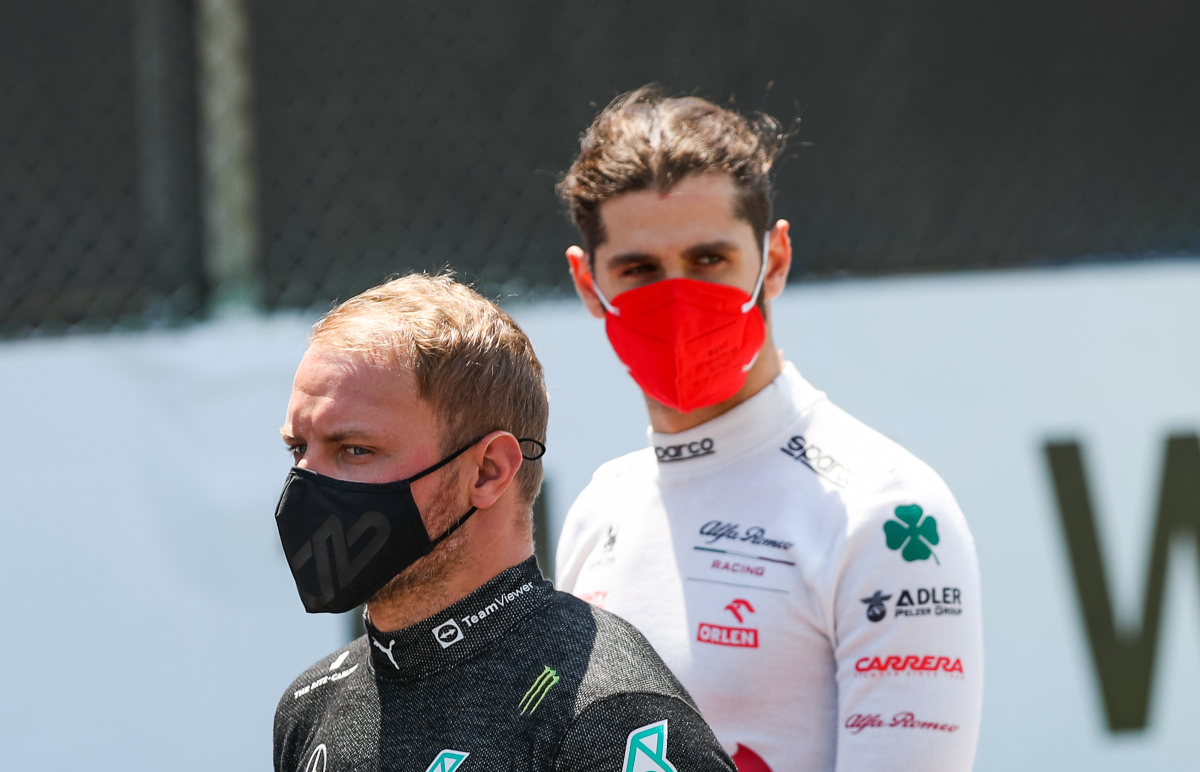 Valtteri Bottas had no say in his 2022 Alfa Romeo team-mate but was given "updates" as to Alfa Romeo's plans as they played out.
Bottas is off to Alfa Romeo at the end of this season, the Mercedes driver replacing the retiring Kimi Raikkonen.
But while his move to the Alfa Romeo was confirmed in September, the Hinwil-based team only announced his 2022 team-mate on Tuesday, two months down the line.
As had been rumoured, Formula 2 driver Guanyu Zhou will be the second driver, Alfa Romeo opting for an all-new line up with Antonio Giovinazzi saying good bye to the team – and to F1.
Bottas says he had no say in the driver decision, it was all down to team principal Fred Vasseur.
"I got some updates like what's going on, what's most likely going to happen," said the 10-time grand prix winner, "and before it was announced I got the information.
"I left it to Fred completely, I trust him what is best for the team and that's how it ended up."
22-year-old Zhou will be the only rookie on the 2022 grid.
2022 @alfaromeoracing F1 Driver!

A kid's dream come true…
First Chinese 🇨🇳 F1 driver.

Lots of emotions going through my mind right now, I'm just so grateful for this opportunity, Thanks to everyone who believed me supported me on this journey. #F1 #TeamZHOU pic.twitter.com/WBbkcqotGZ

— 周冠宇 | Guanyu Zhou 🇨🇳 (@gyzhou_33) November 16, 2021
The Chinese driver is currently competing in his final season in Formula 2 where he is up against Oscar Piastri for the title.
With three wins on the board, Zhou trails his fellow Alpine junior driver by 36 points with two rounds remaining.
Zhou will cut all ties with Alpine after the Formula 2 finale, committing his future solely to Alfa Romeo.
Bottas added: "Looking forward to working with him.
"I don't know him yet as as a person that well, so not sure I've ever like properly met him.
"But I've obviously seen him around with the F2. He's been there for some years and yes, this year in particular, did some good races and good results and good consistency.
"So, I think second in the championship, some wins and you know so he obviously knows how to drive, and he is quite young, but had, you know, good few years in single-seaters. So, potential for sure is there.
"But you know, any Formula 1 team when you join you have so many smart people to guide you, help you.
"Obviously me as a team-mate, I'm trying to help him as well because we need to work as a team, and would need to be that the team that will hopefully bring lots of points and good results and the right direction. So, looking forward to it."
Vasseur unhappy at Giovinazzi's 'money rules' dig
After Antonio Giovinazzi claimed "money rules" in F1 after he was dropped by Alfa Romeo, his team principal was not a happy man.