Bottas did not consider a zero-stop race like Hamilton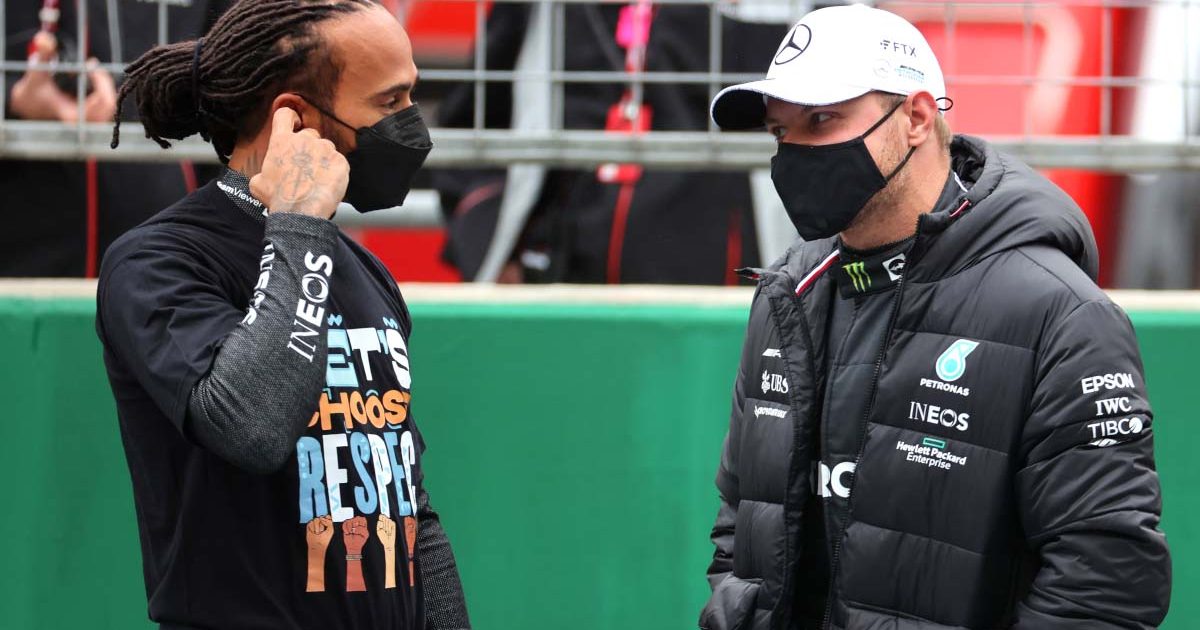 Valtteri Bottas said the thought of trying to drive the entire Turkish Grand Prix without changing tyres never crossed his mind on Sunday.
On the other side of the Mercedes garage, Lewis Hamilton had tried to take his intermediate tyres all the way through to the end of the race, while running in third place.
Ultimately, though, Hamilton was left frustrated when his eventual stop dropped him down to P5 come the chequered flag, having started in the midfield.
The Finn, meanwhile, took full advantage of his starting position and drove a controlled race to take his 10th victory in Formula 1, and he never doubted that a pit stop was required to get himself comfortably through the 58 laps around Istanbul Park.
2020 Turkish GP – 6 spins, P14
2021 Turkish GP – Race winner

Career victory number 10 for Valtteri Bottas ✅#TurkishGP 🇹🇷 #F1 pic.twitter.com/wrBkrbeJ3T

— PlanetF1 (@Planet_F1) October 11, 2021
View the latest Valtteri Bottas merchandise via the official Formula 1 store
Bottas told reporters after the race: "Well, at least from my side I didn't consider going through the whole race with one set, because at some point I started to feel a bit of vibration from the tyres and they were like slicks and eventually you would get the canvas.
"So, I always had it in my mind that we would be stopping at some point, but I don't know about the team yet, what they were thinking about. But I'm glad we stopped."
Regarding his strategy overall, Bottas effectively copied what Max Verstappen did behind him to eliminate any worries of him being overtaken by the Red Bull driver.
Charles Leclerc opted to stay out and had track position for the lead, but the stop ultimately paid dividends as the Ferrari driver ran out of grip, enabling the Finn to get by eventually.
"Obviously, Max stopped first and we covered him, and then when I was gaining to Charles, he was still on his first set of tyres," Bottas explained.
"He was really quick on the parts that were a bit drier and I was quicker on the parts that were a bit wetter because I had fresh tyres and just when I was closing onto him my tyres started to grain quite a bit, but I was still catching him obviously and then obviously my tyres grained to the point that they were slicks again and then they were fine.
"There was a bit of a pace difference, and he had a couple of lock-ups and when I got him he had a bit of a snap in the last corner and that helped."
Would the real Valtteri Bottas please stand up?
Following his Sochi shocker with a masterclass in Turkey, it's hard to figure out just how good Valtteri Bottas is.