Bottas insists there's 'nothing Alfa shouldn't be able to fix'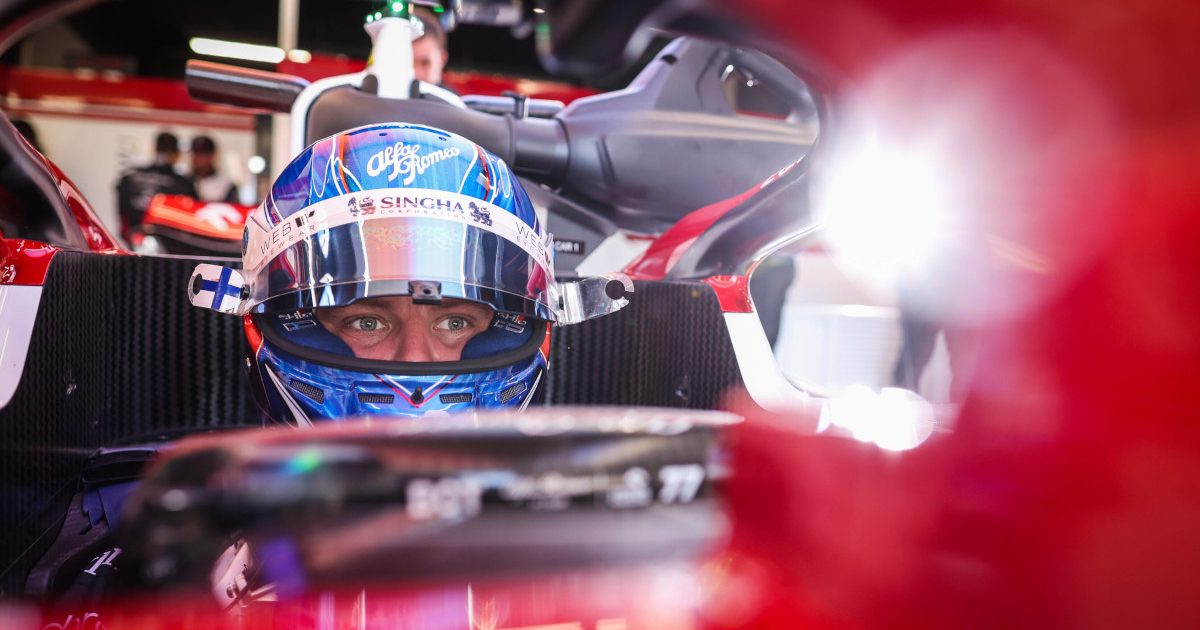 Although his first outing as an Alfa Romeo driver did not go to plan, Valtteri Bottas says there is "nothing that we shouldn't be able to fix" with the new C42.
Alfa Romeo joined their rivals at the Circuit de Catalunya last week for a three-day group shakedown.
Their engine supplier Ferrari topped the lap count with 439 laps while Alfa Romeo were second from the bottom with just 175.
The team suffered various niggles pretty much from start to finish, Robert Kubica covering just nine laps on the opening morning and Bottas completely just 10 on the final afternoon.
The team was also slowest of all, not a good start for Bottas with his new team.
The Finn, though, in convinced Alfa Romeo will get on top of their issues as the car has "potential".
"I've got some kind of feeling, of course," he said as per Racer. "The nice feeling is that I definitely feel that there is potential.
"There's some strong areas in the car in certain type of corners. But also of course immediately, points to work on – with the balance, with some of the behaviour, but nothing that we shouldn't be able to fix.
"So it feels like we're still in the very early stages of actually discovering the car.
Valtteri Bottas' new helmet for the 2022 #F1 season. pic.twitter.com/FdhKuE5qMH

— Junaid #JB17 (@JunaidSamodien_) February 27, 2022
"For me it was quite limited running that we had, only with two different compounds, only with very few set-up changes, so there's still so much more to discover.
"That's what I'm really aiming to do in the test and get a better understanding in Bahrain.
"There's work to do, I'm not saying anything against that, but also I feel there is potential in this package and I'm looking forward to discover more about it with the team."
Moving from Mercedes to Alfa Romeo, Bottas has slid from the front of the grid to the back. That, though, doesn't mean his overall goals in Formula 1 have changed.
Although acknowledging that the first step needs to be helping Alfa Romeo become a regular points finisher, Bottas ultimately wants race wins.
"As a driver I of course drive to win races but we need to be realistic about where we come from as a team, it has been challenging the last couple of years for Alfa Romeo," he said.
"I'm here to help, I'm here to work hard and to do my part.
"We are going to make progress and I think the first year if we can get more consistently in the points than in previous year that will be an achievement.
"But of course secretly I'm aiming very high, I want to be up there."
PlanetF1 Verdict
Nothing Alfa Romeo can't fix says Bottas
Valtteri Bottas has given his thoughts on his first experience with the 2022 cars.