Bottas: Nothing personal in Lewis v Max title fight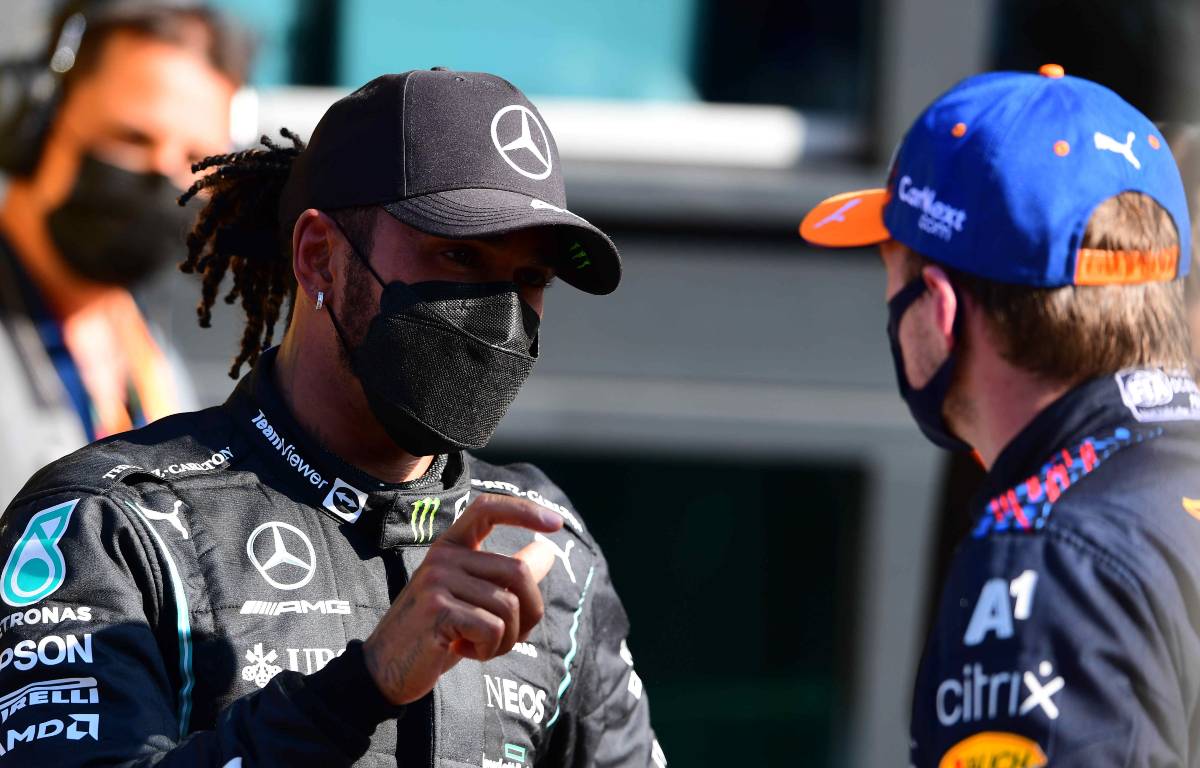 Valtteri Bottas does not think there is "anything personal" between Lewis Hamilton and Max Verstappen, they're just fighting for a World title.
From the very first race of this campaign, Hamilton and Verstappen have locked horns on the track, in the Drivers' standings and occasionally in the media.
Two huge crashes, Silverstone and Monza, have thrown fuel on the fire with both drivers letting the other know they won't back down, not an inch will be given.
As seen in past title fights, psychological games are also being played with Hamilton questioning Verstappen's ability to stand up the pressure given that this is his first title fight.
The Dutchman responded by saying his title rival obviously doesn't know him that well if he thinks that.
Their team bosses, Toto Wolff and Christian Horner, trading barbs in the background have also added some spice to the season.
However, Bottas reckons, at least when it comes to Hamilton and Verstappen, it is not personal, it's two drivers going for a prize that only one can win.
"I don't think it is anything personal," Bottas said as per GPFans. "That is my view.
"For sure if you are on the podium after a race that you have been wheel-to-wheel with someone, you still have that adrenaline and it might feel like tension but that is completely normal in this sport so for me it is all normal."
Bottas, joining Verstappen on the podium at the Turkish Grand Prix having taken his first win of the season, revealed he spotted the Red Bull driver and Hamilton discussing their races that day, the friendly chat taking place less than a month after their Italian GP clash.
"If I look at Turkey," he continued, "I saw them having a chat and thought everything was normal.
"It is competition and when you are competing hard on track you are not trying to make friends but Lewis and Max, they are both adults so they know that is the name of the game."
Verstappen recently spoke about his rivalry with Hamilton, telling The Gentleman's Journal that is is "good.
"I mean, we're how competitors should be. We're not exactly going to have dinner together but that's fine.
""You have that competitive spirit and we always try to beat each other on track, but also try to respect each other off track as well.
"So far there have been some tense moments, but overall it's been all right."
Hamilton's father, Anthony, reckons there'll even be "huge hugs and laughter and kisses between the pair of them" when all is said and done after the final lap of the championship in Abu Dhabi.
PlanetF1 Verdict
Can Lewis and Max hug it out at the end of the season?
Valtteri Bottas believes that there is 'nothing personal' between Lewis Hamilton and Max Verstappen.