Bottas rues 'opportunity missed' in title race
Valtteri Bottas says he missed a good opportunity to take a chunk out of Lewis Hamilton's title lead at the Italian Grand Prix.
Hamilton was on course for a comfortable win at Monza, easily holding onto the lead before he was penalised for pitting when the pit lane was closed.
The Brit shot into the pits when the Safety Car was brought out for Kevin Magnussen's stricken Haas.
However, the position of the Haas, facing towards the pit lane at the exit of Parabolica, meant the pit lane was closed to give the marshals space to safely push the Haas out of harms way.
Hamilton pitted 12 seconds after it closed, earning himself a 10-second stop-go penalty.
However, even that wasn't enough to help Bottas to the victory.
The Finn didn't have the pace of the sister Mercedes throughout the 53-lap Italian Grand Prix and could only manage fifth on the day.
He crossed the line 10 seconds ahead of Hamilton despite the Brit's penalty, taking three points out of the six-time World Champion's lead in the Drivers' standings.
"I got unlucky in terms of some people stopping before the Safety Car and red flag, so they got me," he told Motorsport.com.
"But some people got even more unlucky than me so it could have been a much worse day.
"If I were now in the championship lead before the weekend, I would be more satisfied with this because I would be gaining to the main competitors.
"But obviously I'm chasing and I need to make bigger gains if I still want to get the title hopes there.
"I feel it was an opportunity missed. It could have been better. But we move on."
Get your hands on the official Mercedes 2020 collection via the Formula 1 store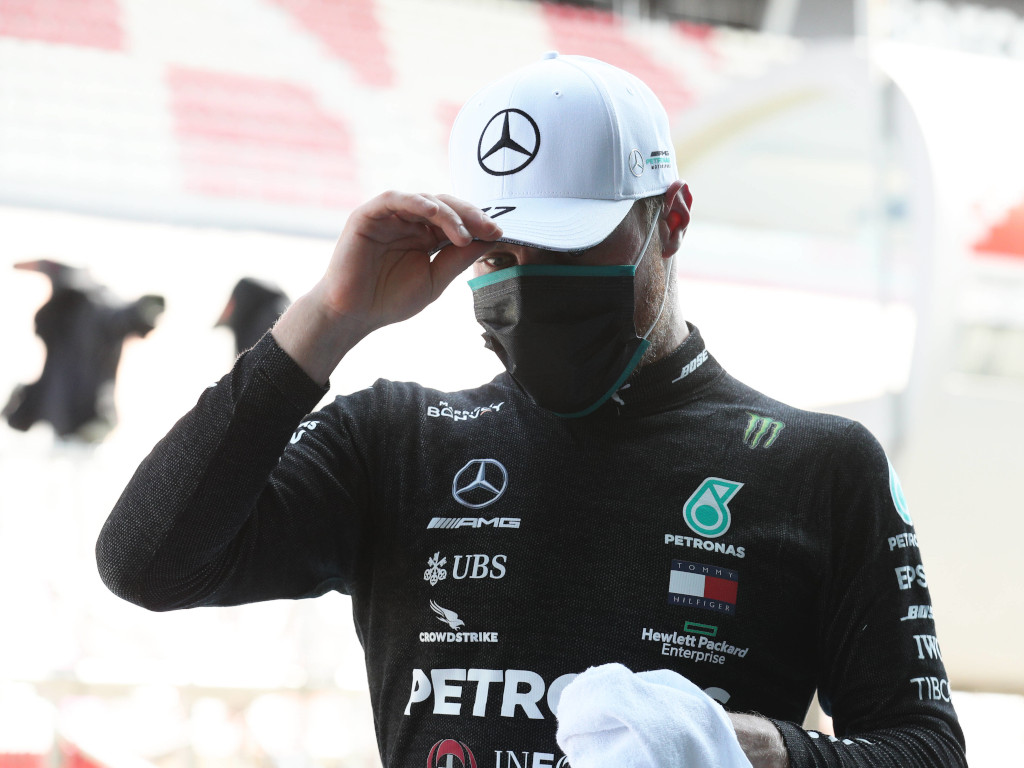 Hamilton has a 47-point lead over his team-mate after seven races.
Bottas, who lost positions at the start of the Italian GP, admits he needs to work on that.
"The start was pretty poor, and on the first lap I had a bit of contact and thought I had a puncture," he explained. "There's lots of things for us to review and understand."
"I had an issue with the actual reaction to the lights.
"Again I nearly went for the lights, but luckily not as much as the other race I did i. [It meant that] for the actual start I was a bit late.
"But just getting that consistency into the reaction for start lights, there's work to do."
Follow us on Twitter @Planet_F1 and like our Facebook page.