Bottas feels 'excitement' from hunting Red Bull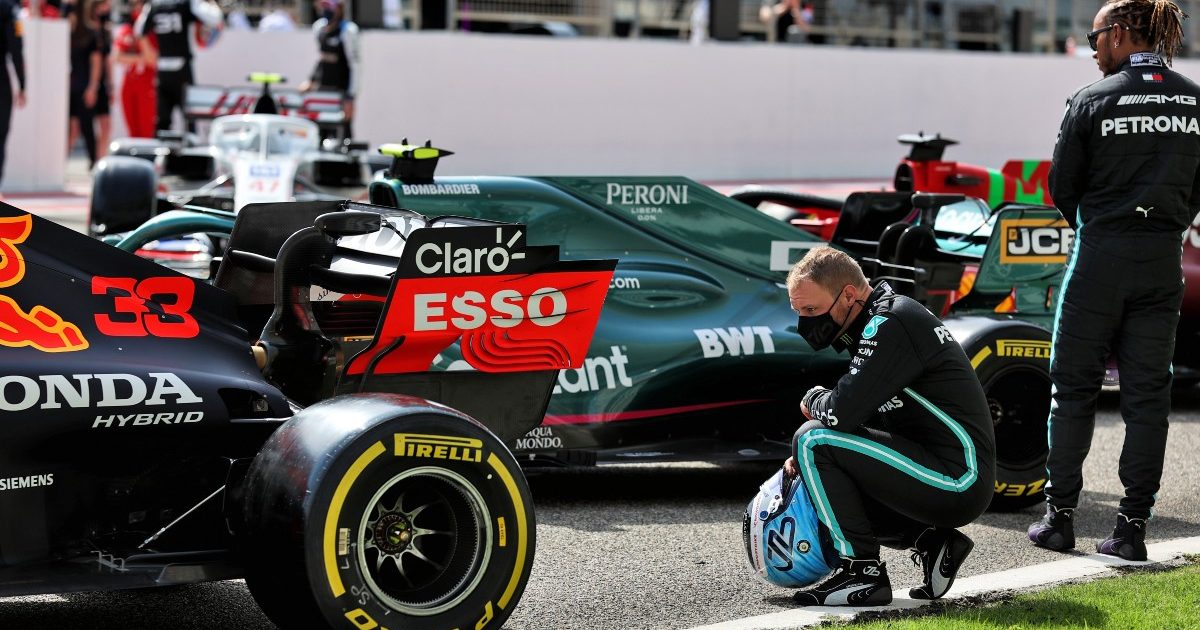 Valtteri Bottas has said the perception that Mercedes are chasing Red Bull does not bring pressure, instead it excites him.
Mercedes came into the 2021 campaign riding the momentum of seven Drivers' and Constructors' Championships in a row, and were clear favourites to make it eight.
But the German outfit struggled in pre-season testing with stability appearing to be a main issue of the W12 and at round one in Bahrain, Bottas said the rear of his challenger remained tricky to live with.
"To be honest, in Bahrain it was a bit tricky for us in terms of how the car actually felt," he told reporters in his press conference on the eve of the Emilia Romagna Grand Prix weekend at Imola.
"It still is a fast car with huge potential, but still plenty of work to do and the rear end of the car especially is not the strongest point of the package at this point of the season and in Bahrain.
"So things to be worked on still with balance, but like every team we have only run these new cars in Bahrain and it's quite a unique track.
"This one [Imola] is different, so I'm keen to see how it feels here and hopefully with some improvement it will be better."
Bahrain suggested Red Bull in fact have the strongest car, but Bottas repeated that Imola is a totally different venue.
"It seems to be at the moment that Red Bull in the high-speed corners are quite strong," he explained.
"Otherwise, it is really marginal differences here and there. But as I said before, Bahrain is its own type of circuit and we will see here.
"The tarmac in Bahrain is really rough and low-grip. Here is much more grippy and less prone to tyre overheating, so we will see how it is here."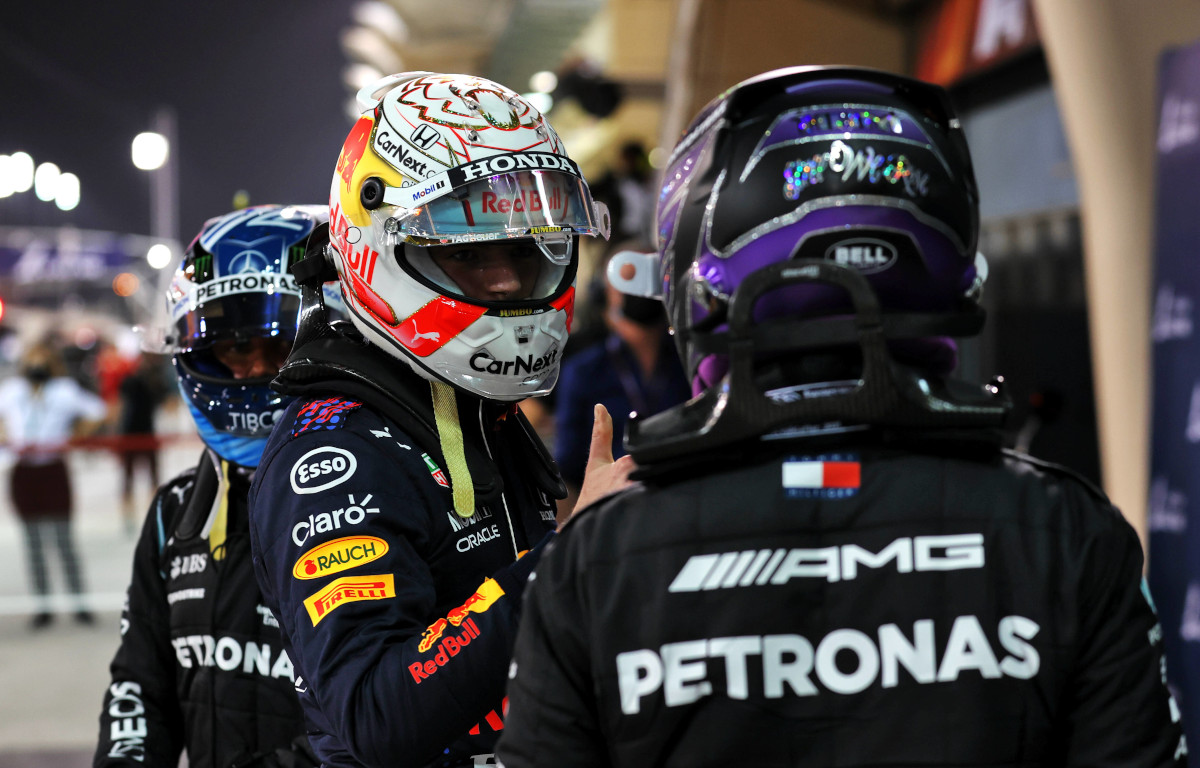 Check out all the latest Mercedes merchandise via the official Formula 1 store
And even though Red Bull are clearly a major threat to Mercedes this season, Bottas is not feeling the pressure. Instead, it makes him excited to hunt Red Bull and see the "motivation in each team member's eyes".
"Starting the year, already in testing, we saw we were on the back foot against Red Bull," said the Finn.
"The first race confirmed we are behind. I don't feel pressure exactly, I feel excitement and motivation. We are now the hunters, not the ones to be hunted.
"So we try to take all the positives from that weekend and I can definitely see the motivation in each team member's eyes to try to achieve the goal we have for this year.
"This year, I think the rate of development is weak compared to last year or especially two to three years back, as a fact it's going to be less time in the wind-tunnel, less time for the engines in the dyno, things that are based on simulation.
"But I still believe we can catch them. I believe from the feeling I have in the car that there is more to unlock from it if we can get the balance right and get the car a bit more driveable through better corner balance.
"I think we are really understanding and fine-tuning the set-up. There is still more to come – 23 races is a long time to learn about the package and develop, even with the restrictions.
"It just means we need to be more efficient than the other teams. We know Red Bull are normally good at in-season development, but we need to try and outpace them and I'm fully believing it, seeing the motivation the team has."
Throughout their era of dominance it has become common for Mercedes to completely control a race weekend.
But Bottas does not believe that will be possible for any team this season.
"I think dominating a grand prix this year will be difficult seeing the starting point," he admitted.
"We have only seen the cars on one track. You never know, but I can't really see anyone dominating this year."
Follow us on Twitter @Planet_F1, like our Facebook page and join us on Instagram!