Valtteri Bottas weighs in on Red Bull's team order saga: Ambiguity can cause problems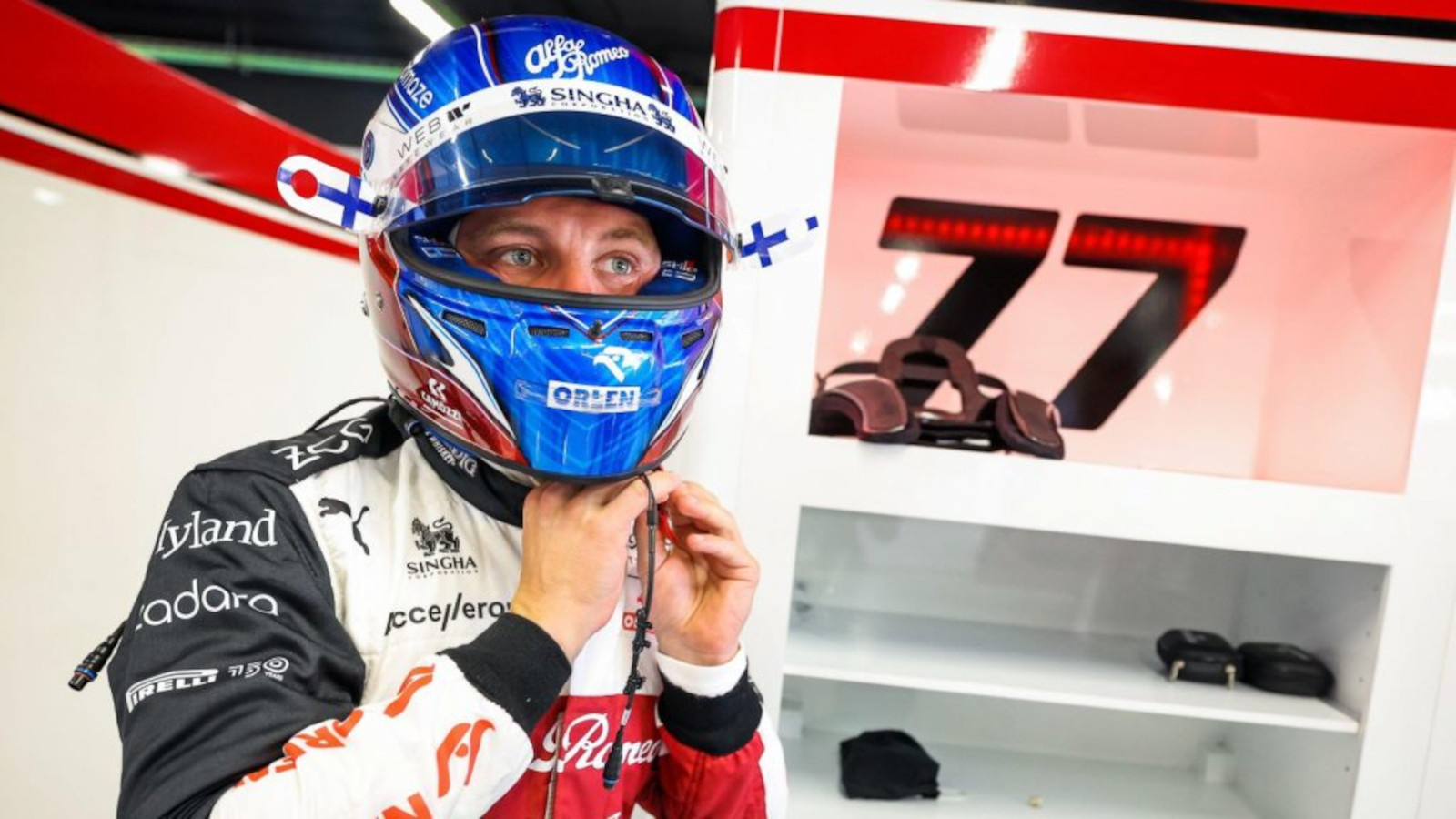 Valtteri Bottas, a driver who knows all too well about team orders, believes communication is key to avoid a blow-up like the one Red Bull experienced at the Sao Paulo Grand Prix.
Max Verstappen was at loggerheads with his team when, after Sergio Perez had opened the door for him to take P6, he was ordered on the final lap to give the position back to his team-mate.
He blatantly refused to do so, saying: "I told you already last time, guys. Don't ask that again to me, okay?"
He added he had already told the team why he would not yield to Perez and that he "stands by" his decision.
The team subsequently sat down with Verstappen and Perez to iron out the situation, Verstappen revealing "nothing had been said" about a potential swap and it only "came into that last lap".
Bottas says that is where Red Bull got it wrong.
"I've been in both situations," the former Mercedes driver told the media at the Yas Marina circuit. "It depends.
"With things like this, communication is key. I've learned over the years discussing pre-determined scenarios often makes things much easier rather than having it happen during the race.
"It comes as a surprise then and the driver is not prepared. That makes it difficult to accept, so communication is the most important.
"It also depends on the situation. Is it about a position in the championship or are you aiming for that with a certain strategy? All these things come into play.
"Once you understand the situation, it's okay. Ambiguity can cause problems."
Red Bull have declared the matter over, confident if it should come to it in Abu Dhabi then Verstappen will help Perez who is tied with Charles Leclerc on 290 points in the race for P2 in the Drivers' Championship.
With reports suggesting Verstappen's refusal to yield the position harks back to qualifying at the Monaco Grand Prix where Perez crashed, which meant Verstappen was unable to improve on his P4 on the grid, Red Bull insist the teams have now resolved "any outstanding issues or concerns".
"Confidence is everything," Bottas continued. "It's important you play the game by the rules.
"It's therefore important to communicate well and that the team spirit is right."
The Finn, though, was surprised by Verstappen's refusal, especially as he has already won the World title and Red Bull want P2 for Perez.
"Yes, given his situation in the championship," he said. "But I don't know the background."
Read more: Red Bull release statement after Verstappen-Perez team order row