If offered one year, Bottas 'would have left' Mercedes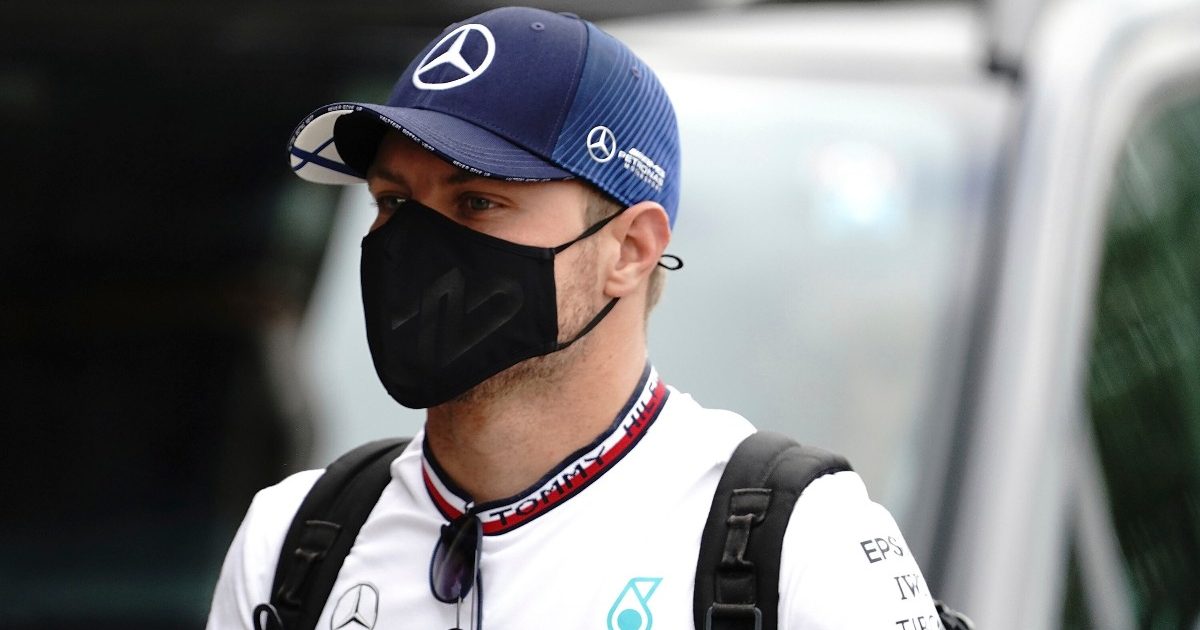 Valtteri Bottas says he would have wanted to stay at Mercedes if a multi-year deal was available, but still would have left the team if a one-year renewal was his only option.
Having had a succession of single-year contracts at Mercedes, Bottas said when the opportunity came along to commit himself to a team for a longer period, he jumped at the chance to have the security that comes with it when he signed for Alfa Romeo earlier in the week.
"It's a relaxing feeling," Bottas told MTV in Finland when discussing his move.
"Everything is clear, and I know what will happen for the next three and a half years from now. It lifts a burden from the shoulders so I can focus on what I do."
I would like to thank @MercedesAMGF1 for the 5 years together. We have achieved quite some things, that I will never forget. And hey, we have still this season to Win! Let's get it 💪https://t.co/2LOhwh1teb#VB77 @F1 pic.twitter.com/iMJljyTNNc

— Valtteri Bottas (@ValtteriBottas) September 6, 2021
View the latest Valtteri Bottas merchandise via the official Formula 1 store
In talking about his new contract, Bottas confirmed his deal will run at least until the end of the 2024 season, which could potentially be extended in the future given the options inserted in the deal.
"It [a future contract extension] depends on a few different things, but yeah – I will be there for at least three years," said the Finn.
"That was really important to me. My whole career here has been one year at a time, so it's good to have a project that really is for the longer term.
"There's no need to stress about my job as a driver for at least a few years."
Having infamously been branded by Toto Wolff as Lewis Hamilton's 'wingman' a few years ago, Bottas has largely driven in the shadow of the seven-time World Champion in his time at Mercedes.
Alfa team principal Frederic Vasseur, though, confirmed that the nine-time race winner will be the de facto team leader at his new team, which Bottas said gives him added motivation heading into next season and beyond.
"Now I can really make a difference," said the 32-year-old. "The team has assured me that I am a bit like a project leader.
"Obviously, if you have more responsibility when you are saying something and it really happens, then yes it motivates you a lot.
"If Mercedes had offered a multi-year contract, it would certainly have been the number one option. But for one year, I would have left."
Alongside Alfa Romeo, a move back to Williams had been rumoured in what would have effectively been a seat swap with Russell, but the Finn confirmed that Alfa had offered him the best option available to him.
"All I really have to say about that is that of course I try to choose the best deal for myself in every respect," said Bottas.
"In the conversations I was involved in, Alfa was the most convincing option. Williams has done well to move forward, and I hope it continues for them."
PlanetF1's verdict
Will Valtteri Bottas continue to play the team game?
With George Russell being confirmed as a Mercedes driver for 2022 will Valtteri Bottas still play the team game to help Mercedes win the Constructors' Championship?