Valtteri Bottas responds to continued Carlos Sainz to Audi speculation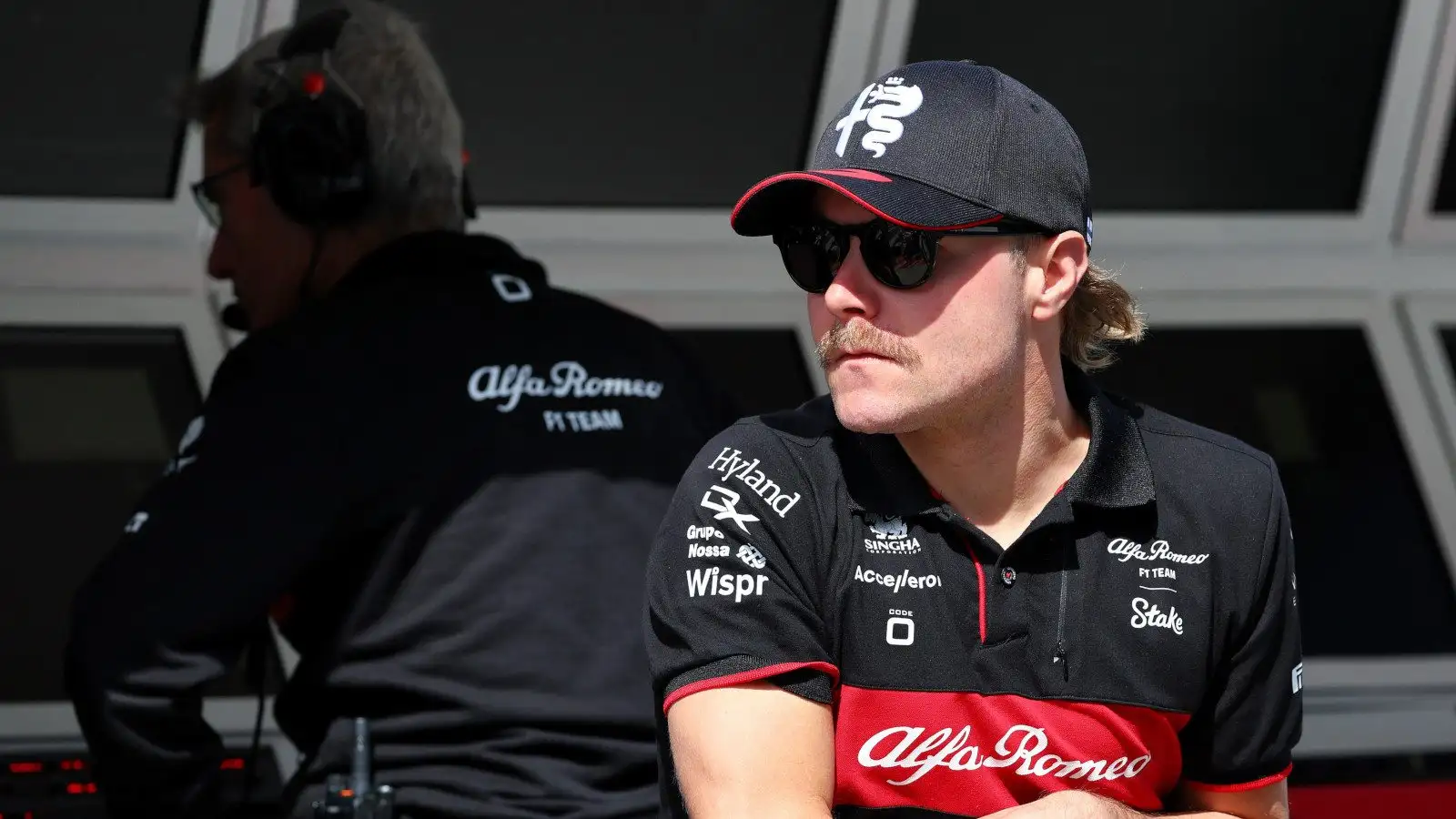 Valtteri Bottas isn't in a rush to secure a future with Audi despite rumours claiming Carlos Sainz has already secured one of the team's two race seats.
Sauber will say farewell to Alfa Romeo at the end of this season with the team another year closer to Audi's 2026 takeover.
Already there has been a lot of speculation about Audi's debut line-up with Sainz the latest driver to be linked to the team.
Valtteri Bottas says Carlos Sainz speculation is just rumours
According to reports, the Ferrari driver has already signed "a pre-contract" with Audi, although this has been denied by his entourage who insist his "Plan A is Ferrari. Plan B is Ferrari and plan C also remains Ferrari."
That, though, has done little to quell the rumours that were put to Bottas at the Dutch Grand Prix with the 10-time grand prix winner asked if he'd begun talks over a 2026 Audi seat.
"We haven't still spoken about '26," he told the media including PlanetF1.com.
"I think those discussions are probably going to be happening soon. I think naturally when nothing is confirmed for some years there's always speculation. So let's see.
"It's still a bit early for anyone to commit to '26 so we'll see."
Told 'apparently not Carlos', Bottas replied to that: "You know, there's always rumours."
PlanetF1.com recommends
F1 2024 driver line-up: Who is confirmed for next season's grid?
Five great F1 career moves: Hamilton to Mercedes, Schumacher to Ferrari and more
Swapping Mercedes for Alfa Romeo last season, Bottas has gone from winning races to fighting for points, but then so too have Mercedes.
The Brackley squad has won just one grand prix since Formula 1 introduced ground effect aerodynamic cars while the team's 2021 rival Red Bull have gone on a charge.
Winning 17 of 22 races last season and on a 12-race winning streak for this year, the Milton Keynes squad is dominating Formula 1.
Asked about that dominance, Bottas replied: "I think it's been always part of the sport, there are cycles that certain teams are dominating."
He is, however, hoping the regulations, which were designed to curb dominance, will soon bring the field closer together.
"I would have imagined by now with this new regulations that the gaps would be smaller at the top," he said.
"But I think the new regs are still going to be more effective in the years to come with limitations on the wind tunnel testing, etc. So let's give it still one or two more years. And then we'll see."
Read next: Shades of Abu Dhabi 2021 as Felipe Massa lashes out at 'manipulated' 2008 Lewis Hamilton title defeat