Bottas against 'unfair' reverse grid races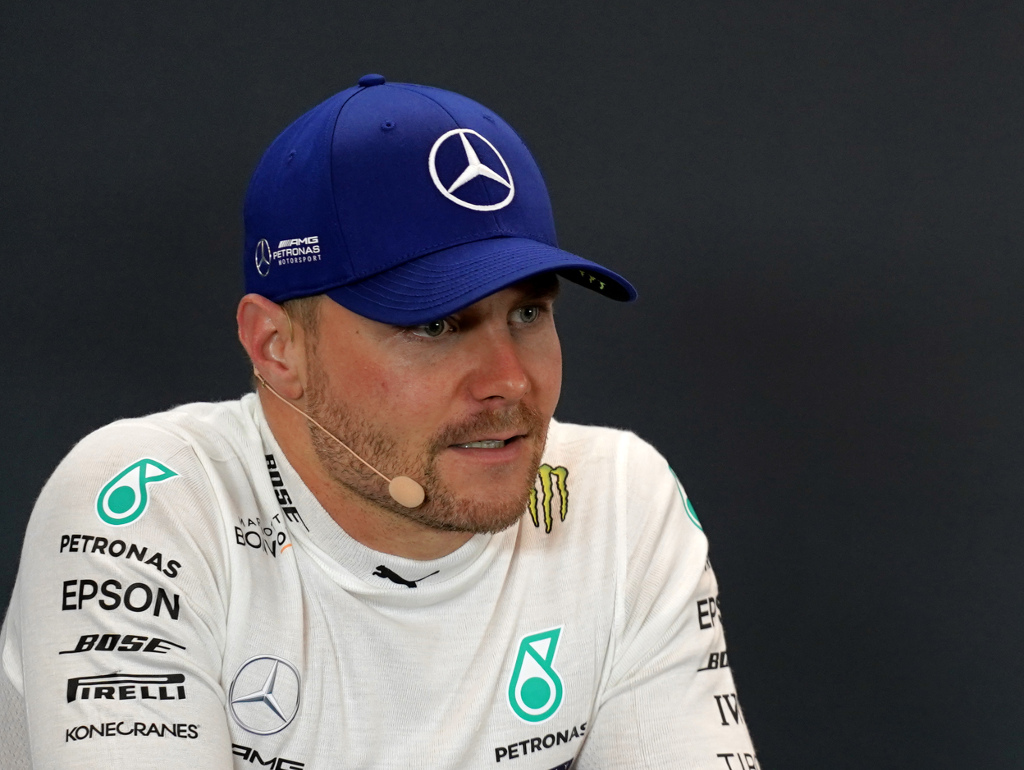 Valtteri Bottas has backed Mercedes' stance against reverse grid races, saying he prefers "fair racing".
With Formula 1 facing at least two, if not three, double header races this season, the sport's bosses had proposed running reverse grid races on the second Saturday.
However, in order to change a race weekend format, all 10 teams had to agree to the idea.
Mercedes said no.
The Brackley squad's motorsport boss, Toto Wolff, explained his stand.
"I believe that F1 is a meritocracy – best man in best machine wins," he said. "We don't need a gimmick to turn the field around to create more exciting racing.
"Number two, I know it from touring car racing, that strategies become a very useful tool when one race result is basically making the grid for the next one.
"Just imagine one of the drivers not running well on the Sunday race of the first Spielberg weekend, and you decide to DNF the car – that will be the car that starts from pole for the qualy race.
"And if that car starting on pole on the qualy race is within midfielders, he will certainly be on pole for Sunday and win the race."
Head on over to the Formula 1 store for all your official Valtteri Bottas merchandise
Bottas believes his team boss made the right call as he feels reverse grid races promote unfair racing.
"Maybe that would make you play some games in the qualifying race," said Finn said during an Instagram Live video hosted by F1.
"I just like fair racing and may the best man win.
"As we are now, I'm pretty comfortable with the current format."
But while Formula 1 won't be running reverse grids this season, the idea has not been thrown in the bin.
F1 sporting boss Ross Brawn says the sport may try to implement it next season.
"Reverse grid races are still on the table for next year," he told the official F1 website.
Follow us on Twitter @Planet_F1 and like our Facebook page.