Valtteri Bottas 'rooting' for Zhou Guanyu to continue with Alfa Romeo
Valtteri Bottas says he is rooting for Zhou Guanyu to remain as his team-mate for what will be Alfa Romeo's final F1 season in 2023.
The duo formed an all-new driver line-up for the Swiss-based squad this term, replacing Kimi Raikkonen, who had headed into retirement, and Antonio Giovinazzi.
Despite a lean run of form since the Canadian Grand Prix, having now gone five races without scoring a point, Alfa Romeo are still sitting a much-improved sixth in the Constructors' Championship, with their total of 51 points already being multiple times bigger than they accumulated in either of the 2020 or 2021 campaigns.
Car reliability has been the team's main weakness rather than any driver-related issues and so Bottas, the senior partner due to his much greater experience, is keen to have the Chinese rookie alongside him again next season, after which Alfa Romeo will part company with the Sauber operation.
Unlike the Finn, Zhou, who has scored five points to Bottas' 46, does not yet have a contract confirmed for 2023.
"It would be nice to know [who my team-mate will be] but there's no rush or stress about it," Bottas told reporters on the eve of the Dutch Grand Prix weekend.
"I think Zhou has been a good fit for the team and at this moment I don't see any reason why he shouldn't be allowed to continue.
"I would definitely root for his continuity as this is only his first year and for sure he can make a good step for the second year. That's my feeling.
"I don't think he's stressing too much about it, he's just keen to get this triple-header down, get some good points and maybe then potentially it would be time for him to sit down with the team."
Although Bottas has revealed he is on a multi-year contract for the first time in his F1 career, his own future could be uncertain beyond the end of 2023 when Alfa Romeo pull out of the sport.
That is reportedly because Audi are set to move in with the Sauber team from 2026 when the next set of engine regulations take effect, although what will happen in 2024 and 2025 is as yet unknown.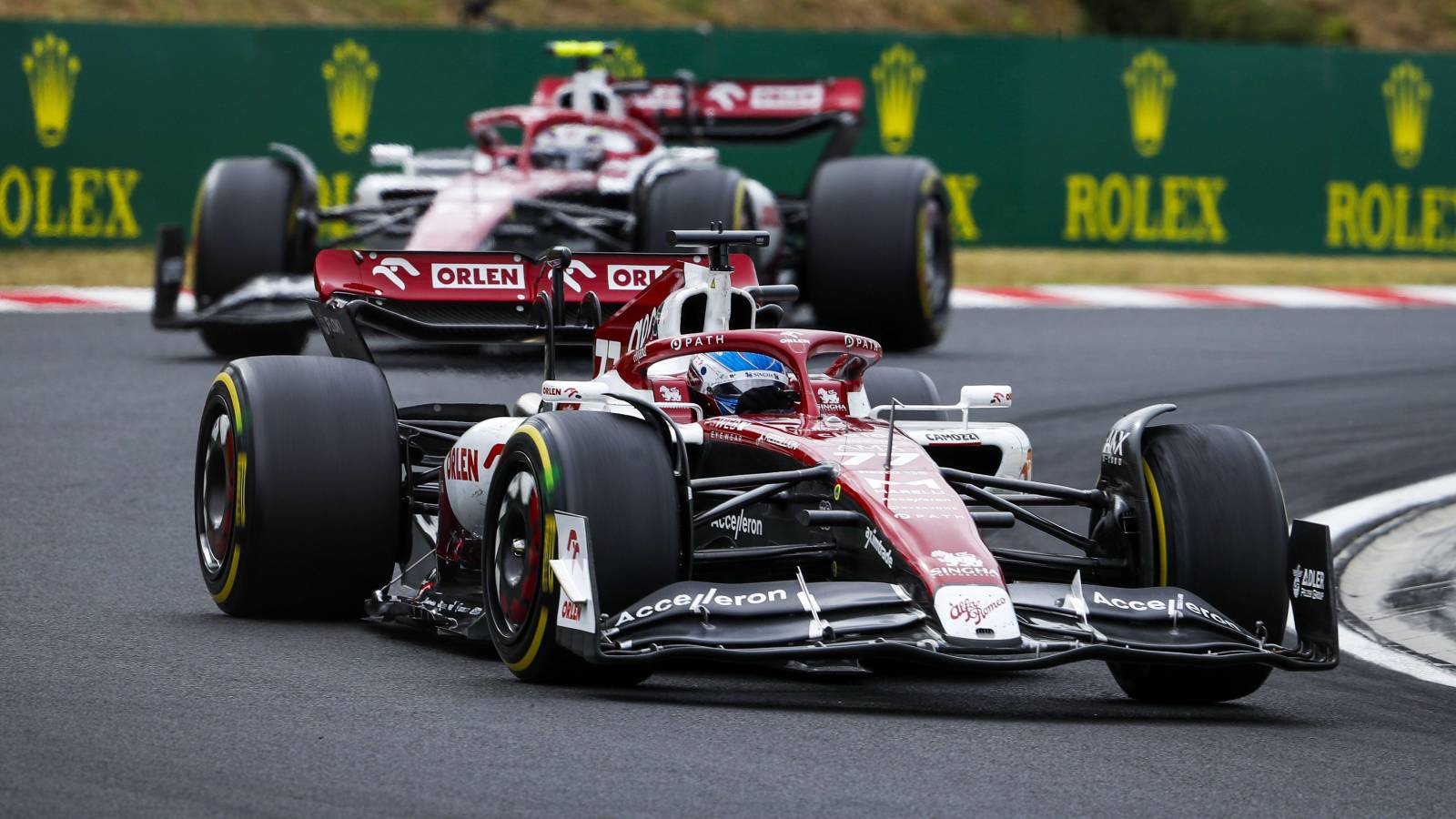 Asked whether he sees himself still being a part of the team in 2026, Bottas, who was 33 last weekend, said: "At this moment, why not? I'm really enjoying it, I still feel I can drive fast and in the future I don't see a reason why not.
"I still feel I've lots to give to the sport and for my personal future, if the feeling remains, then why not?
"Obviously you never know how you will feel in two or three years' time but now I'm really enjoying Formula 1, how high the sport is at this moment. The atmosphere at every weekend is great.
"I'm in a nice team and the work-life balance is really great for me at the moment, so I can see myself staying for that long."