Valtteri Bottas said he "couldn't really digest" being told to move over for Lewis Hamilton in Russia in 2018, which was a big moment in his Mercedes career.
The infamous "Valtteri, it's James" radio message came through to the Finn while he was leading the race in Sochi three years ago, and he was instructed to allow his team-mate past to aid him in the World Championship that season.
Bottas has spoken before about how that incident affected him mentally, to such a degree where he nearly considered quitting the team in the aftermath.
The Finn has been praised by the team and Hamilton on multiple occasions for how he is as a team player, but that comes as little consolation for him as he prepares to leave Mercedes at the end of the season.
"Yeah, it was tough," Bottas told Formula 1's Beyond the Grid podcast when asked about that key moment.
"You know, obviously I made a decision, I did it. Although it was like biting my own teeth together and really didn't feel natural and not right, because I'm a racer. But I did it for the team.
"But I also think at that moment, I lost a certain sense of…everything just became a bit more tricky after that for the rest of the season.
"Because I realised 'okay, my role is now basically just helping' and I couldn't really digest that, and then I think I wasn't in the right mindset for the rest of the year."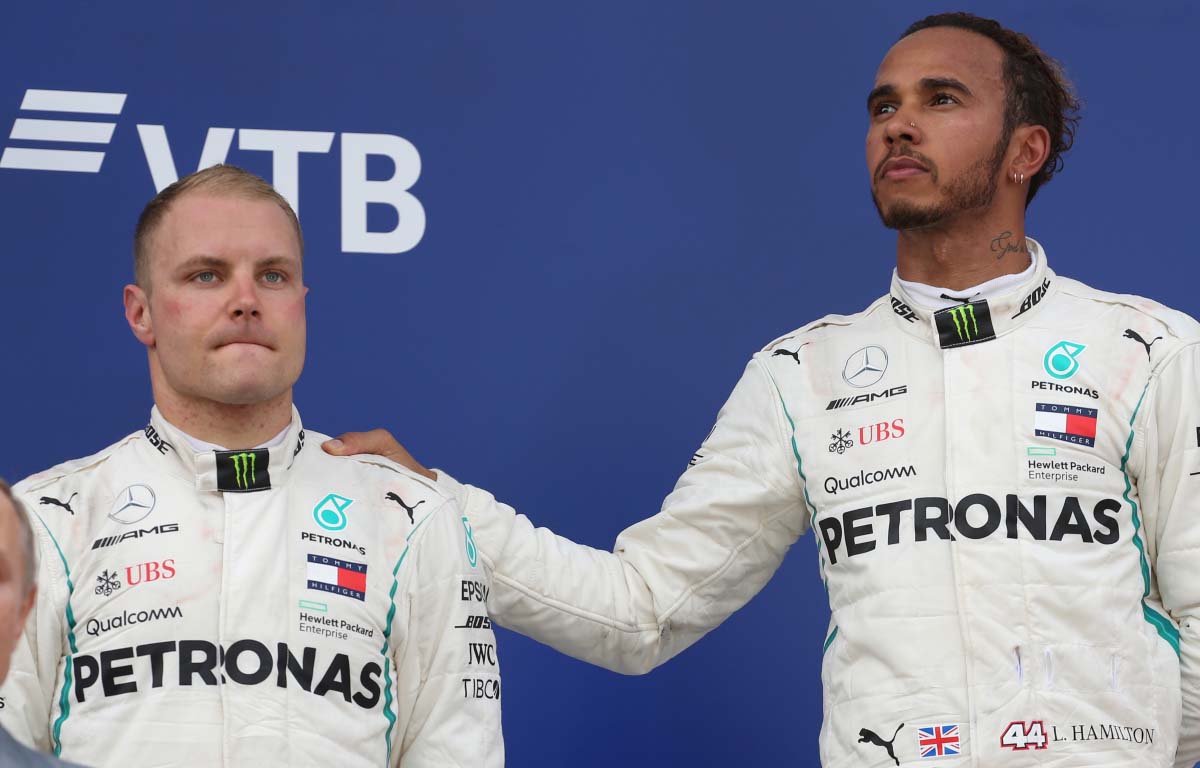 Hamilton has had the upper hand throughout Bottas' time with the team despite the Finn having won 10 races to date as a Mercedes driver, making up just a portion of his 56 podium finishes with the Silver Arrows.
The Briton has won all four World Championships since Bottas made the move from Williams, and Bottas admitted his disappointment at not being able to win a title in his time in a front-running car, pinpointing his inability to beat Hamilton over the course of a season as not being as consistent as the seven-time champion.
"The thing is, there were some seasons I started pretty strong, then there were unlucky moments or maybe I had a bad race or two," Bottas explained.
"Lewis always kept performing in a really consistent way, all the time. And then once there was a bit of a gap in the points, then obviously the focus starts to shift to the car that is most likely to win the championship.
"I would say the biggest difference between me and Lewis in recent years was that he's always been able to perform at a high level – he rarely had bad weekends.
"He obviously had some but fewer than me, and it's impressive how he can always be there no matter what conditions, which track, what life situation, whatever. Once he gets in the car, he always delivers."