Bottas retired from Saudi to save the engine
Alfa Romeo made the call to retire Valtteri Bottas' C42 in Saudi Arabia to hopeful save him from a late-season engine penalty.
Fighting for sixth place at the Jeddah Corniche Circuit, the Finn pulled into the pits with on lap 46 to retire his Alfa Romeo.
The team confirmed that night that it was a cooling issue with Bottas hoping that the decision to park the car saved the engine.
He told F1 TV: "It was a good race until we saw the issue with the engine temperature, it started to go up.
"It was initially a small rise in the engine temp but that it was rapid and even with lift and coast and finding clean air it was going up to the point that the engine was at risk of failing.
"We retired the car to not lose the engine, that was the only option."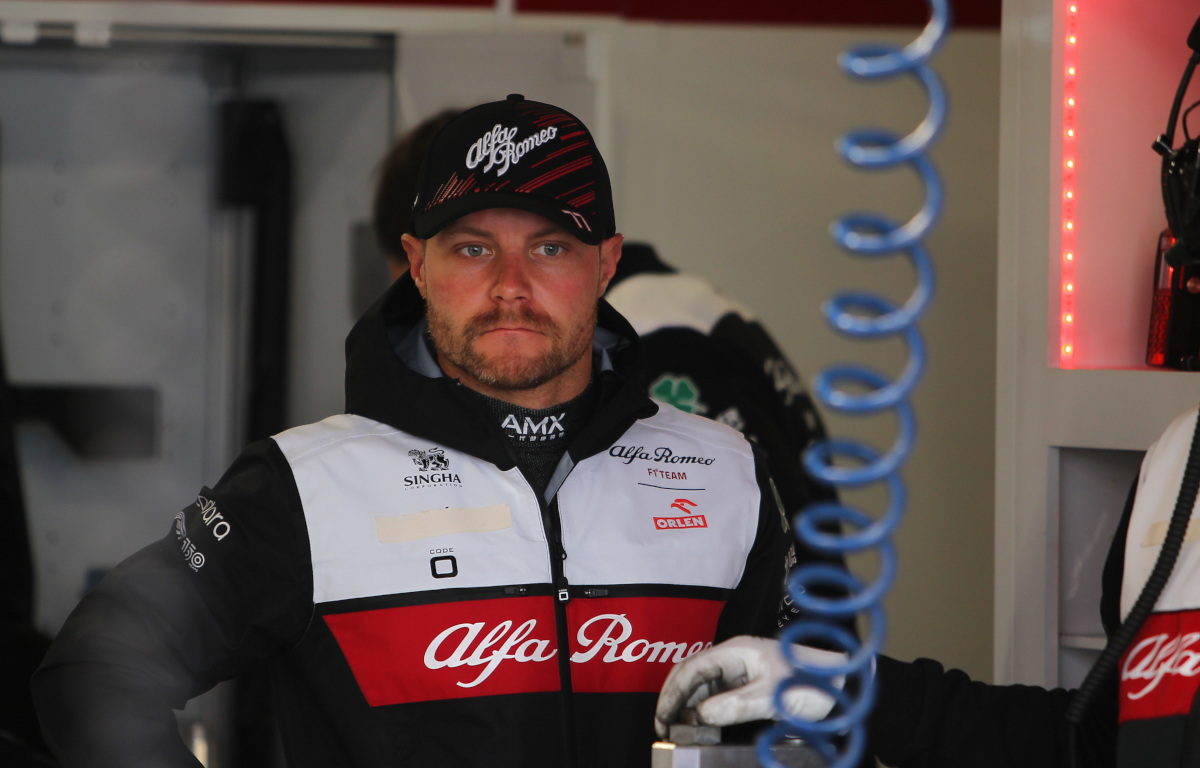 This year the Formula 1 drivers are once again limited to three of the Internal Combustion Engine, turbocharger, MGU-H and MGU-K before they incur penalties while the Energy Store and the Control Electronics are limited to two.
Asked if his Ferrari power unit would be able to go into the pool for later in the season, he replied: "I hope so, should be okay but that's why we stopped. If we had continued, it would have been gone."
Although the Saudi weekend ended points-less for Alfa Romeo, Guanyu Zhou down in 11th place after two penalties, Bottas says there are a lot of positives that the team can draw from the weekend.
He qualified inside the top ten, P8, and was racing for sixth place when he retired the car.
"I think performance wise compared to other teams it felt quite similar to Bahrain," he said.
"I think we are fighting for sixth place more or less.
"It was good to see that even with this different track, more high speed, we are up there fighting.
"That gives me hope for the coming races and I think we are not in a bad place."
There are, however, still a few niggles for the team to resolve.
While Bottas had a clutch issue off the line in Bahrain, Zhou's anti-stalled kicked in as he clipped a kerb while changing gears at Turn 1 in Saudi Arabia.
Bottas said: "My start was better than in Bahrain, not still perfect so yeah there is work to do with the "electronic systems for lap 1 and also reliability.
"I think those are the main things otherwise yeah it is good."
PlanetF1 verdict
Bottas retired in Saudi to save the engine
Alfa Romeo made the call to retire Valtteri Bottas in Saudi Arabia to hopefully save him from a late-season engine penalty.