Bottas and Vettel are of interest to Renault for 2021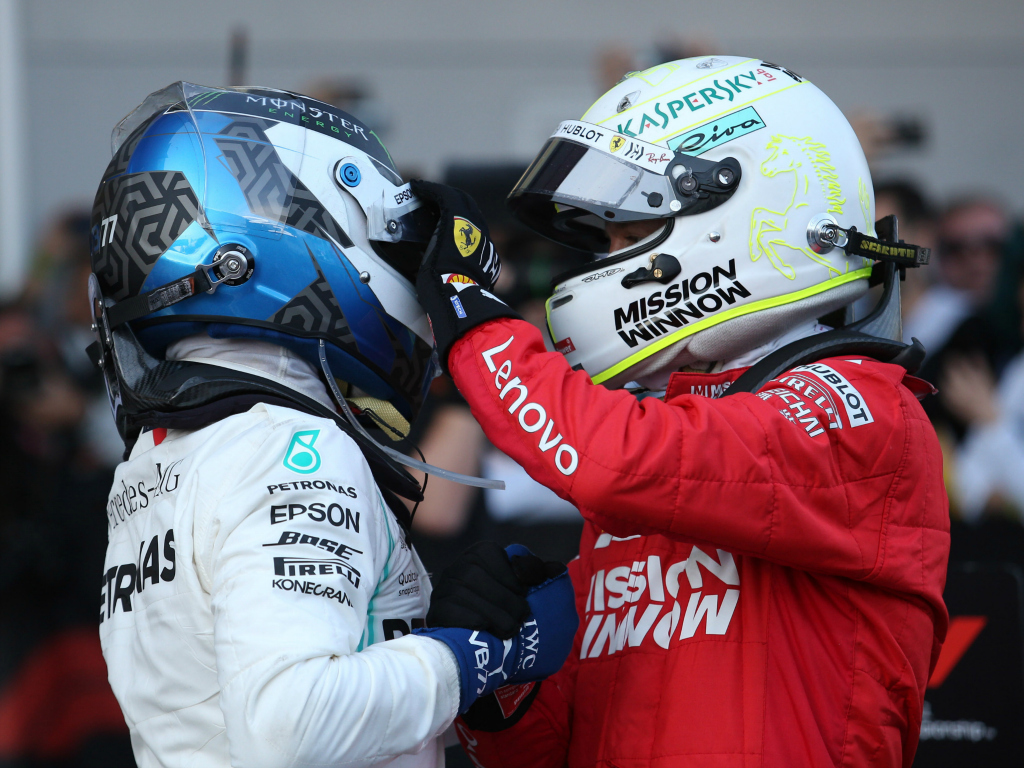 Renault boss Cyril Abiteboul has given his thoughts on both Valtteri Bottas and Sebastian Vettel as the team look to replace Daniel Ricciardo in 2021.
Ricciardo is jumping ship to McLaren after Ferrari opted to pick Carlos Sainz as Sebastian Vettel's successor following the Scuderia's decision to part ways with the four-time World Champion.
All eyes are now on the soon-to-be vacant Renault seat with Fernando Alonso, Vettel and Bottas emerging as the leading contenders.
Alonso, looking for a way back into the Formula 1 fold, and Vettel, are currently without a seat for 2021, while Bottas and Mercedes have yet to agree a contract extension for 2021.
Abiteboul was asked by L'Equipe whether either Bottas or Vettel would be of interest to the Enstone team and it appears that answer is 'yes'.
"Valtteri is a driver who has given Hamilton some trouble and he still has much to give and wants to prove it," Abiteboul said.
"I won't discuss the specific finances involved, although our priority is to invest in the infrastructure of the team.
"Vettel is a free agent, and if he is strongly motivated to continue running then he can also be in our interests."
Abiteboul also made sure to mention the Renault academy, but a motivated, experienced driver is top of his wishlist.
"As for the coming seasons we have several options, we have our Academy with young drivers that we really believe in. But we won't know anything more until December, when the F2 finishes," he added.
"The team needs an experienced driver who is able to take the project forward, with a good level of motivation.
"We don't want to be the last in line in the drivers' market, we want to find someone who is ready to commit to us."
Abiteboul also said that Ricciardo's desire to win meant that the Aussie felt the need to try another new challenge with a new team.
"He didn't leave overnight, of course," Abiteboul said.
"This year we would have liked to move forward together, fighting the McLaren that is our direct rival on the track.
"Daniel will go to them, and I think he has a tremendous desire to win. As time passes, he feels the pressure and wanted to take action to try something new."
Formula 1 is almost back! Check out our preview video for the season opener in Austria: