Bottas was told straight: Vettel is not an option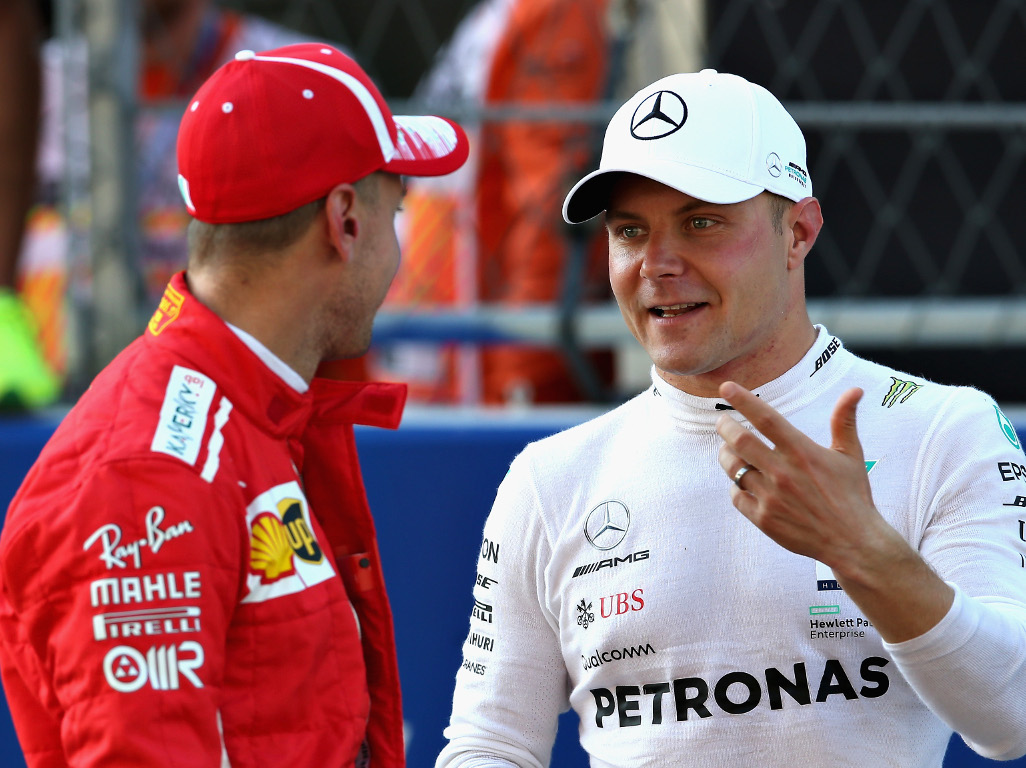 Great news for Valtteri Bottas as Mercedes has told him he's not up against Sebastian Vettel for a 2021 drive as the German is "not" being considered.
Down side to all that, it still doesn't mean the race seat is his.
With Vettel's announcement that he's leaving Ferrari at the end of this season, Mercedes were tipped by many to sign the German.
Motorsport boss Toto Wolff said he could never say an outright "no" to signing a four-time World Champion but it seems he has done just that.
Speaking to Sky Sports F1, Bottas revealed that Mercedes has told him that Vettel is not on their shortlist for 2021.
"No, it doesn't get to you," he said when asked about the speculation that Vettel's about to take his seat.
"We've been very honest also with my team all the time, what's the situation, and how it's going to be contract-wise.
"I got a pretty straight message that no, they are not considering Seb.
"So I said fine, no worries then."
Get your hands on the official Mercedes 2020 collection via the Formula 1 store
At least no worries about Vettel.
Wolff, though, has made it clear that at some point Mercedes needs to consider its long-term plans and those plans seem to involve junior driver George Russell.
It's not the first time that Bottas has had a junior knocking on his door with Esteban Ocon reportedly set to replace him for 2019 only for Mercedes to confirm the Finn.
"It's the same as every year for me," Bottas said. "It's no different in any way than any other season for me.
"There are always talks, and the situation has been the same for me.
"I find it quite funny with not even a single race done, there's been people getting my seat. It made me laugh a couple of times.
"There's no pressure from that side, because I still have my clear goal for the season in my mind, and that's it.
"Things will then sort themselves, one way or another, whatever is going to happen. I have no stress about that at all."
Follow us on Twitter @Planet_F1 and like our Facebook page.