Valtteri Bottas to be more 'edgy' at starts after 'really bad' first laps in 2022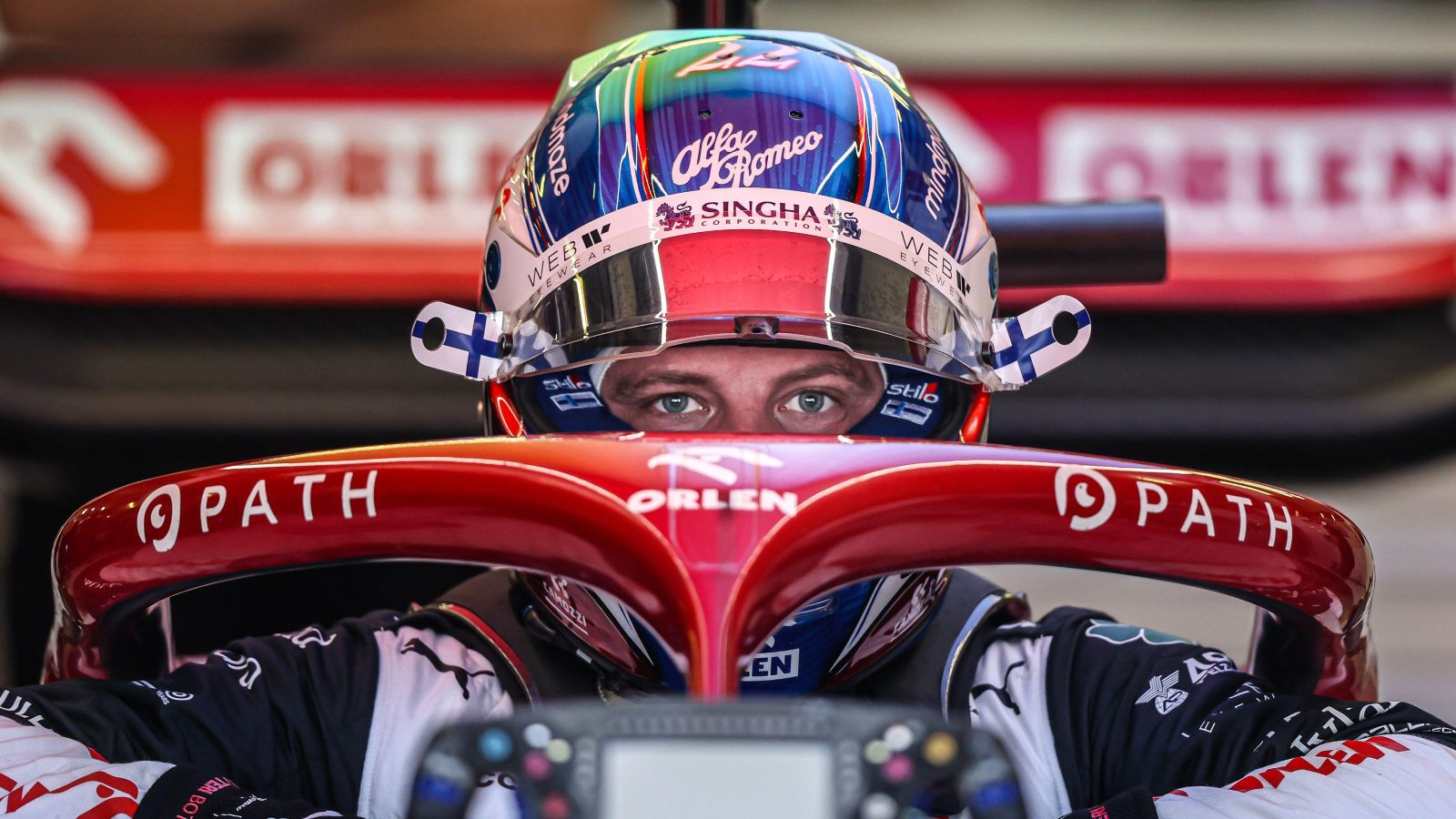 Valtteri Bottas admitted a key area for improvement for him in 2023 will come at the start of races, after a string of "really bad" first laps last year.
Bottas moved to Alfa Romeo after Mercedes opted to put George Russell alongside Lewis Hamilton for 2022, which led the Finn lower down the field than he has become accustomed to for most of his Formula 1 career to date.
Even though his qualifying performances for Alfa Romeo have been strong, his first-lap performance last season proved to be the worst of any driver by some distance, losing a combined 39 places on lap one over the course of the season.
Team-mate Zhou Guanyu was second-bottom of the net places gained/lost charts for 2022, losing 20 places on the first lap last year – with the Alfa Romeo pair often seeing their good work in qualifying undone by taking a cautious approach at the start, while Alpine's Esteban Ocon topped the chart with a net gain of 28 places.
But Bottas acknowledged that the change in where he starts races has led to a change in mindset at the starts, and there is still "adaptation" that needs to take place on his part to execute starts properly next season.
"Overall, there were a few outliers but on average, in qualifying we've been pretty good," Bottas said to The Race.
"And race pace overall, especially the first half of the year, and how I managed to keep the tyres alive was pretty strong.
"But there's weak points also for myself. Lap ones, from my side, have been really bad. We had quite a few start issues in the beginning of the year and we've been getting better with the starts itself.
PlanetF1.com recommends
Audi are officially part owners of the Sauber Group having acquired a minority stake
Scrap the Sprints: F1 should consider mini 'Race of Champions' as a qualifying format
Mark Webber's warns rivals about F1's 'most dangerous team coming out of the blocks'
"From my side, especially when I'm outside the top 10 there's a little bit of adaptation needed.
"I was used to, for a few years, always start in the first two rows and there's only a couple of cars you need to watch.
"But when you're outside the top 10, the dynamics are a bit different so I'm still getting used to that. When I start within the top 10, things are way easier for me than being outside."
He expanded on that theory by thinking that success in the race was predicated on making it through the first part of the lap – which holds truth given the need to score points on a regular basis.
Bottas seemingly thinks he may almost have been too polite at times at the starts last season however, and will aim to rectify that this time around.
"I think it comes from way back, like from your college days or junior formula," he said of the mentality that goes into starting in the midfield.
"Throughout my whole career, I feel like I've been always calculating risks and always making sure that I make it through Turn 1. Sometimes that's cost me positions.
"But I think the mindset when you're just on the edge, if you're in the points or not in the points, sometimes people need to risk a bit more. So it is something that I need to force myself to [do] in certain situations, to try and be more edgy."