Two-stop in Styria would have committed Bottas to P4
Mercedes said that if they had put Valtteri Bottas onto a two-stop strategy in Styria, he would have certainly finished P4.
Bottas was able to get ahead of Red Bull's Sergio Perez and into the podium places after a slow stop for the Mexican opened the door for Mercedes.
From there Red Bull converted Perez to a two-stop strategy, telling him that he would be on Bottas' tail by the final lap, a prediction which was correct, but ultimately it was too late for Perez to snatch P3.
There was a period in the race where Mercedes were also looking at the two-stopper for Bottas, but ultimately, Mercedes believe their decision to stay away from it was very much the right one, since Bottas was not displaying the pace to have been able to regain P3 on-track.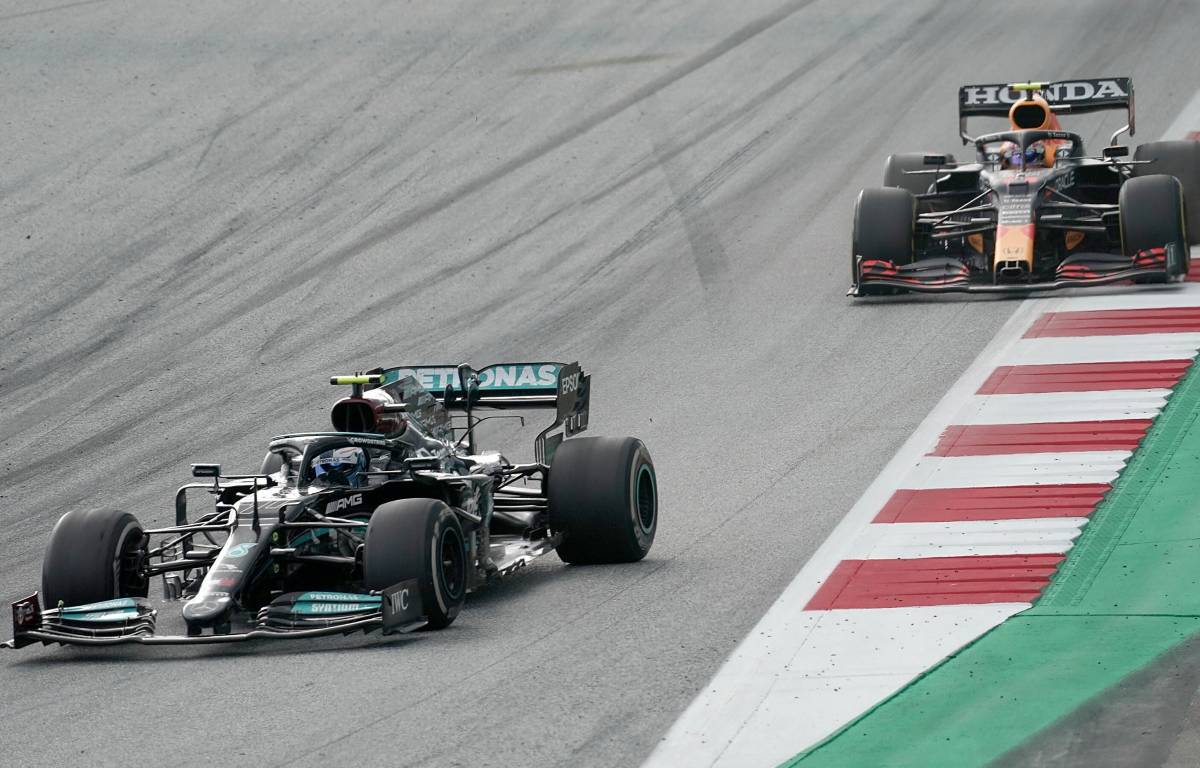 Check out all the latest Mercedes merchandise via the official Formula 1 store
"With Valtteri, we were evaluating this two-stop all through the race and there was a period where actually, we thought the tyre degradation was on course for a two-stop strategy," said Mercedes' motorsport strategy director James Vowles in a Styrian GP race debrief video.
"Valtteri was holding a gap of around about three seconds, we built it up from 1.9 to 2.5 to three seconds and we held it there. The reason why we were briefing Valtteri to do that was that we were making sure, should it go towards a two-stop, we had enough gap relative to Perez that we could stop one lap afterwards and still cover him.
"We then got more and more data on that hard tyre, more and more degradation data and there are models in the background that are been updated live. The result of that was that we could see it was very much still on the one-stop strategy in terms of degradation and more so than that, Perez had a small pace advantage relative to Valtteri.
"The significance of that is, if we were to stop and convert to a two stop, we would move Valtteri out of that podium position now back into fourth and we simply wouldn't have the pace to be able to catch back up and overtake.
"It turned out to be the right thing not to stop but Perez did stop and he did have incredible pace, but it wasn't enough.
"Had the race been two laps longer it would have been, but it wasn't. So, our prediction of where we were on the two-stop versus the one was correct and had we stopped we would have committed Valtteri to fourth."
Follow us on Twitter @Planet_F1, like our Facebook page and join us on Instagram!