McLaren's 'really quick' race pace surprised Bottas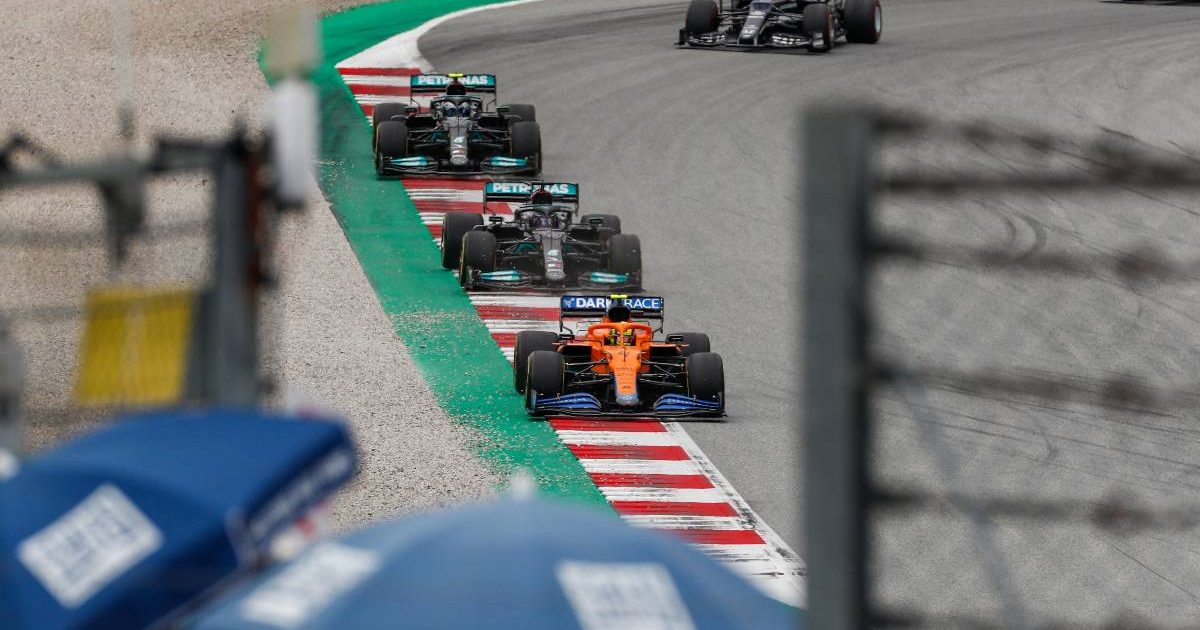 Valtteri Bottas found it "quite surprising" to be challenged for second place by Lando Norris at the end of the Austrian Grand Prix.
With Max Verstappen out clear ahead and Lewis Hamilton struggling in fourth with a car that had been damaged by running over kerbs, it was left to Bottas and Norris to fight out the last two podium positions.
The Finn held on by just over two seconds, but given Norris' pace in the McLaren it is tempting to think he may have achieved his best F1 finish of runner-up had he not been forced to serve a five-second penalty while making his only pit-stop following an incident with Sergio Perez.
That gave Bottas in the Mercedes the chance to leapfrog the Briton as he entered the pits just behind him.
But regardless, it was a big step forward for Norris and the Mercedes-powered McLaren. In the previous week's Styrian Grand Prix at the same Red Bull Ring venue, the 21-year-old had started third but ended up fifth, a lap down on winner Verstappen.
"I think McLaren made a good step," said Bottas during the post-race press conference.
"Surprisingly, McLaren were really quick and they were definitely putting some pressure to us in the end. It was quite surprising considering there was quite a few tenths of pace difference last week.
"So, I don't know, maybe Lando can tell me later what they found from the week before and then we can improve."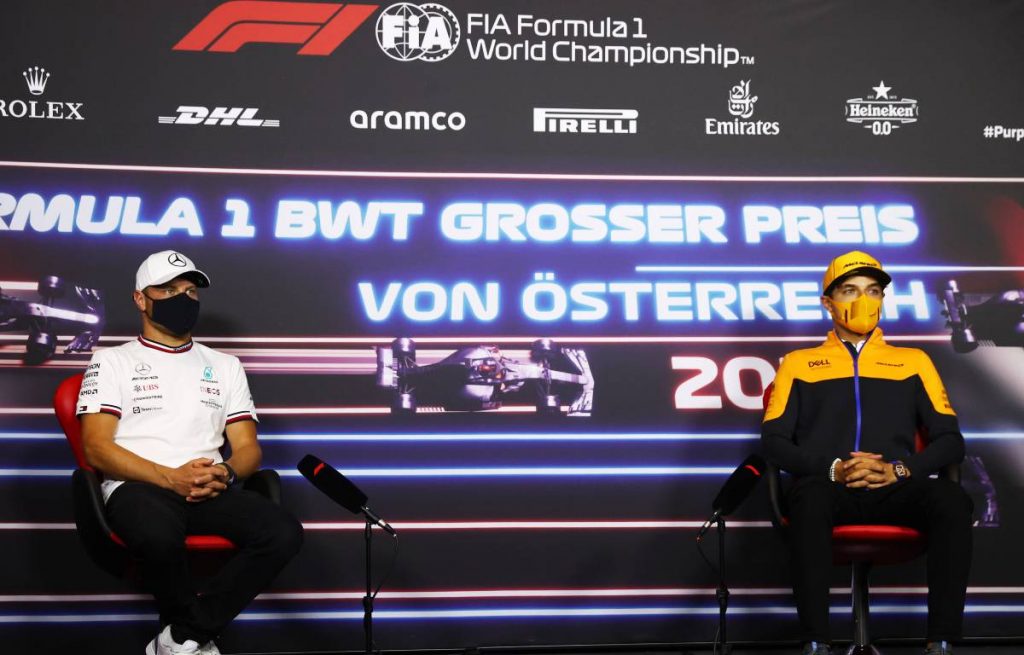 View the latest Valtteri Bottas merchandise via the official Formula 1 store
Verstappen interjected with a joke that he thought Norris had "found out you have to press the throttle pedal 100%" – and there had certainly been nothing wrong with the 21-year-old extracting the maximum from the MCL35M in qualifying either, for he had started second on the grid thanks to a time just 0.048sec slower than the Dutchman's best.
As for Bottas, it was his cleanest race weekend of the season and his best finish – the first time apart from Baku, when Hamilton made a mistake at the restart on the penultimate lap, that he had beaten the World Champion.
However, he still did not regard it as a completely trouble-free race.
"I can't say it was really smooth," added the 31-year-old. "It was not an easy race for us and starting fifth and ending up second, I think we really had to fight to get to the place we were.
"I didn't think there was much left on the table for us. Max had a really straightforward race. He was quick, their car was quick, so I think second was ultimately what we could get."
Follow us on Twitter @Planet_F1, like our Facebook page and join us on Instagram!