Bottas aiming for prolonged fight with Mercedes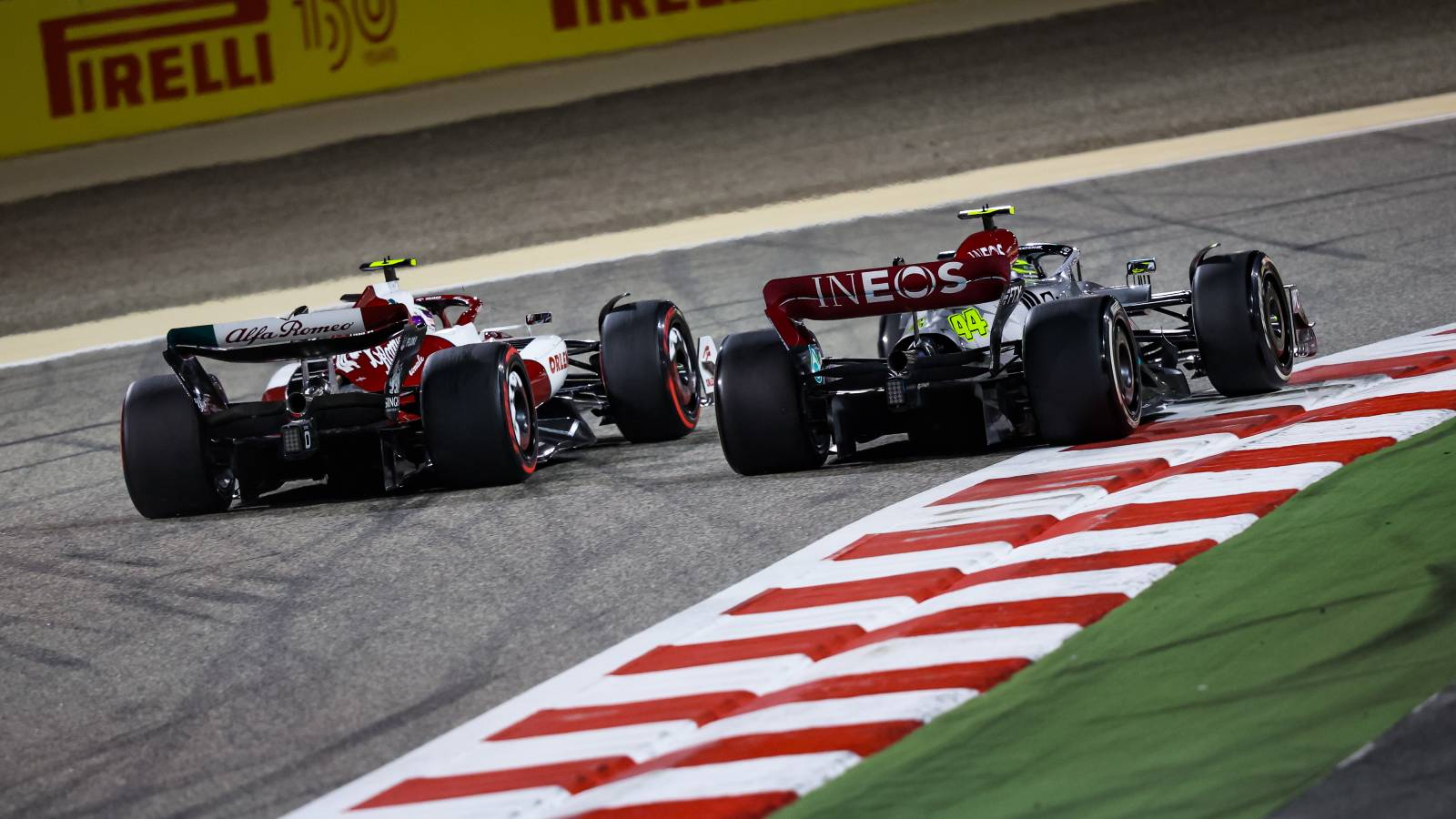 Valtteri Bottas has set his sights on fighting Mercedes to establish Alfa Romeo as the 'best of the rest' in 2022.
After spending five seasons with Mercedes, helping the Silver Arrows to the Constructors' title in all of those seasons, Bottas moved on to a new challenge for 2022 in the form of Alfa Romeo.
And Bottas already is finding success at the head of the midfield, having qualified P6 at the opening round in Bahrain, finishing the race in that position, before a terminal rise in engine temperature forced him to retire from the Saudi Arabian Grand Prix when another points haul was on.
Bottas' former employer Mercedes have slipped from the conversation for wins early on in this new regulatory era, but while many expect them to latch back on to the battle at the front, theirs and Alfa Romeo's paths may well continue to cross as Bottas is planning on pushing his new team towards P3 in the Constructors' Championship.
"I think that should be the goal now, it looks like we're more or less in the same place as in Bahrain, although I thought this [Jeddah] might be more difficult," Bottas told Motorsport.com.
"I think that aspiring to be the best of the rest is a good motivation, and good goals. I hope that in the end we can fight for fifth place in the race, that would be a big step for us."
It is safe to say that when Bottas left Mercedes to join Alfa Romeo, few expected them to be in a similar position in the pecking order come the early rounds of 2022.
But that is indeed the situation in which both teams find themselves, to the delight of the Finn.
"I think this was the best scenario I could have imagined for our first season together with the information I had," said the 10-time race winner.
"I'm very happy with the decision I made, and also in general, so yes, I'm enjoying it. If we can keep improving the car, there's no doubt that in the future we should be able to always fight for Q3 and top ten, that's good to see."
Next up for Formula 1 is a return to Albert Park for the 2022 Australian Grand Prix, taking place between April 8-10.
Gap to midfield gives Mercedes scope to 'experiment'
Mercedes' gap to the midfield will give them the chance to experiment with the car in the hopes of getting it back to the front of the grid.