Bottas: 2020 title chances 'drifting away'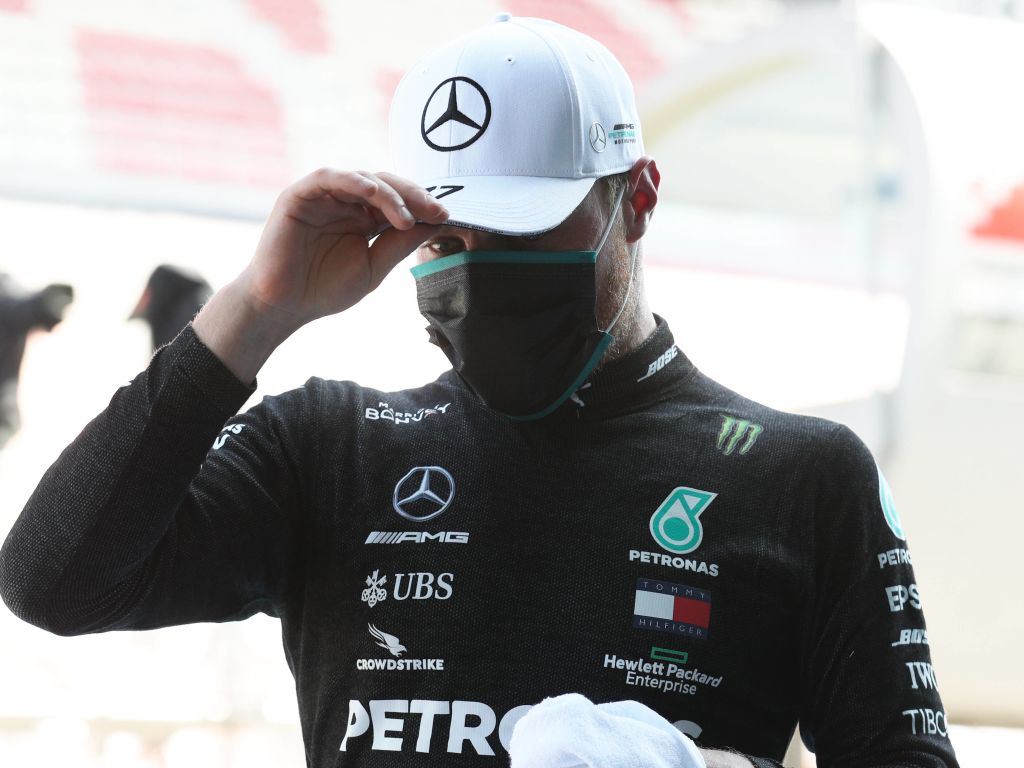 A deflated Valtteri Bottas admitted that his chances of winning the 2020 Drivers' Championship are now "drifting away".

The Finn started from P2 as Mercedes looked to return to their dominant ways after the mini-blip at Silverstone, and from Hamilton's side of the garage that is what happened as he dominated from start to finish to take victory, and a record 156th podium in Formula 1.
Things certainly didn't go as smoothly for Bottas though. A poor start would leave him down in P4 behind Max Verstappen and Lance Stroll, and though he quite quickly cleared the Racing Point of Stroll, Bottas was never able to trouble Verstappen for P2, despite having the softer and theoretically faster tyres for his second stint.
Bottas was understandably downbeat following his performance, and said a chance of victory slipped away after that poor getaway.
"With a good start, a win would have been possible, but the start was bad," he told reporters at the Circuit de Barcelona-Catalunya.
"Then I was on the outside line for Turn 1, lost places there, then of course on this track it becomes a bit more tricky so we tried to do everything I could, maximise every stint, but there was not too much really to do once Max was ahead.
"Everything to understand from the data we can see everything and videos and that so for sure, we'll analyse it."
The big Five-O! 👊 5️⃣0️⃣ podiums and counting for @ValtteriBottas! 👏👏#SpanishGP pic.twitter.com/n05sioaITY

— Mercedes-AMG F1 (@MercedesAMGF1) August 16, 2020
Get your hands on the official Mercedes 2020 collection via the Formula 1 store
But never mind the race win, Bottas says his chances of winning the 2020 Drivers' Championship are also now "drifting away", adding that he is desperate to leave the Circuit de Barcelona-Catalunya.
"I have no clue actually what the points difference is, but it's way too big. And I can see again the championship drifting away," he admitted.
"We'll take a couple of days to look at everything and see what went wrong and again, move on.
"Obviously at this point very disappointing, but yes I know I will always bounce back. And no doubt in Spa [the next race in two weeks' time], as always I'll be in full mental health, giving everything I have.
"For now, I just want to be somewhere else than here right now."
Apart from "a couple of shi**y races at Silverstone with bad luck" as Bottas put it, his struggles to translate qualifying performance into race results have really hurt him.
Hamilton followed up his P4 at the season-opening Austrian Grand Prix by winning four of the next five races, finishing P2 in the other.
Bottas meanwhile has finished P2 only once following his victory to start the season in Austria.
"Apart from the first race it's been pretty bad," he admitted.
"There's been not a weekend that has gone smoothly without issues.
"That's disappointing so yes, nice to have a break [one week off before Spa]. Hopefully we'll still have many more races to go, maybe even up to 10 or something like this.
"I really hope so. But so far, far from ideal."
Bottas remains P3 in the Drivers' Championship after the Spanish Grand Prix, 43 points behind team-mate Hamilton at the top, though the Finn did at least claim an extra point for setting the fastest lap of the race.
Follow us on Twitter @Planet_F1 and like our Facebook page.