Valtteri Bottas admits his five seasons trying to beat Lewis Hamilton at Mercedes were 'exhausting'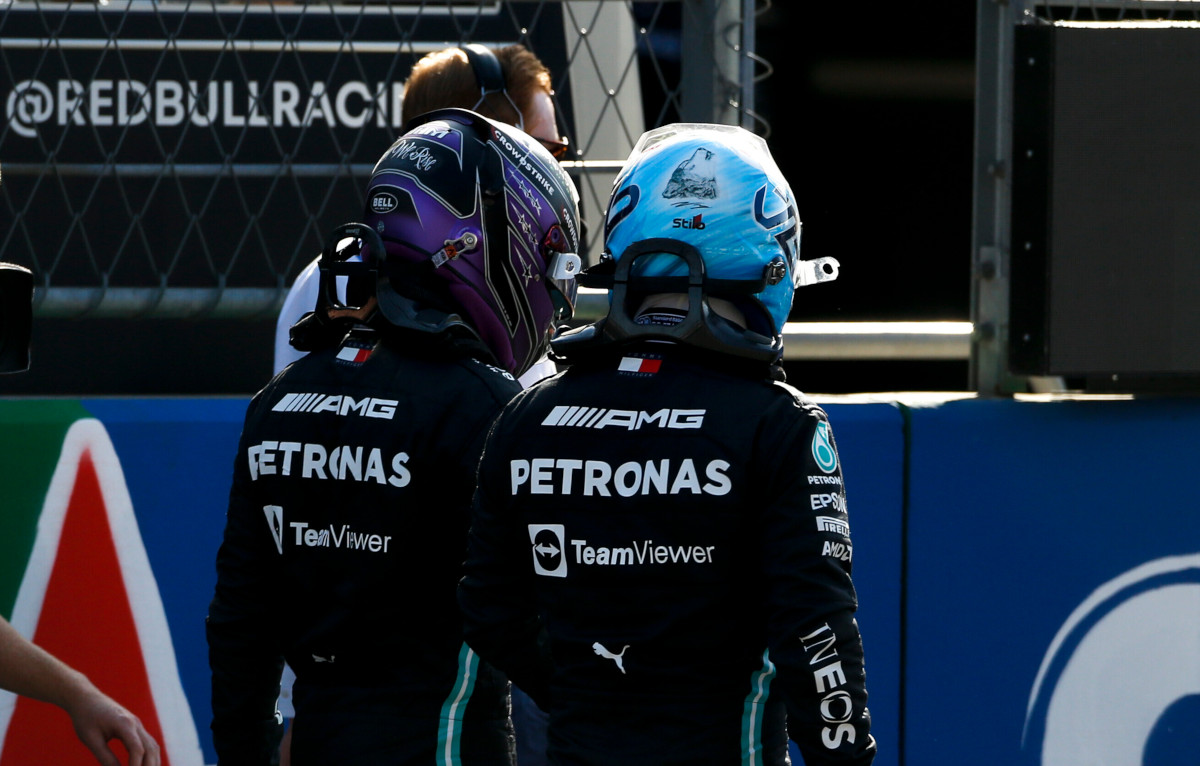 Valtteri Bottas has revealed it was only in his last season as Lewis Hamilton's team-mate that he accepted the Briton was the "better driver".
Bottas joined Mercedes in 2017, promoted up the order after the shock retirement of Hamilton's championship-winning team-mate Nico Rosberg.
The German called time on his career after beating Hamilton to the 2016 title in what was a ferocious and vicious battle, saying he didn't have the energy to do it all again.
Bottas went into his time at Mercedes believing he too could fight Hamilton for the Drivers' titles.
But even with the arrival of 'Bottas 2.0', 3.0 and so on, he was at the end of the day the "sensational wingman" as his team-mate wrapped up one title after another.
It was, Bottas admits, an "exhausting" time.
PlanetF1 recommends
Valtteri Bottas reveals F1 'training to pain' sparked an eating disorder
Toto Wolff on why it was the right time for Valtteri Bottas to leave Mercedes
Five prestigious records held by Michael Schumacher 10 years after his retirement
"For such a competitive nature, it was hard to accept [he wasn't as good]" he said in an episode for season two of the Maria Veitola series.
"It was only in the last year that I could accept that Lewis Hamilton was a better driver.
"I always wondered how I could beat him and win the World Championship. It was quite an exhausting five years."
He added: "I wanted to win everything right away, and then when it didn't happen, it was hard to accept."
Alfa Romeo move 'released the pressure'
The Finn left Mercedes at the end of the 2021 season, the year Hamilton lost the title to Max Verstappen, and instead joined Alfa Romeo.
From everyone one can see on social media, included photos of Bottas' naked butt, his move to the Hinwil team has brought out a more relaxed and confident Bottas.
Even Wolff says leaving Mercedes released the pressure.
"I think that it was also a good moment for Valtteri to leave the team," the Mercedes motorsport boss explained to Channel 4. "Because the pressure was enormous on him and he didn't want to be a wingman.
"I think having released him from that pressure now he's racing with Alfa, it is completely different and he seems also happier for me rather than this pressure cooker at Mercedes."
What's next for Valtteri Bottas?
While winning races, based on last year's form, is not likely in the next year or two, Valtteri Bottas is in prime position to shepherd Sauber into the Audi era.
Although Audi will only officially be on the grid in 2026, every year from here on out the German carmaker will purchase a bigger stake in the Formula 1 outfit, taking majority control in 2026.
Bottas now has the opportunity to grow with the team, guiding them through his years of experience learned at Mercedes to become future race winners.
Although already 33, he still has several more seasons ahead of him, seasons he wants to see out as an Audi driver.
"I'm now 33, I still feel like I have things to learn," he said late last year. "I can still be faster than now. I feel like I have a lot to give to Formula 1 so I'm planning to stick around for a while in F1.
"I'm really open about my future. I like the US and there are many interesting categories including IndyCar, but that's not yet. So to say yes or no, either or, is tricky, but most likely I would see myself with Audi, if that's possible.
"I think that is a huge opportunity for Sauber and could be a really, really interesting project to be a part of."