Bottas feels he is 'unbeatable on my best days'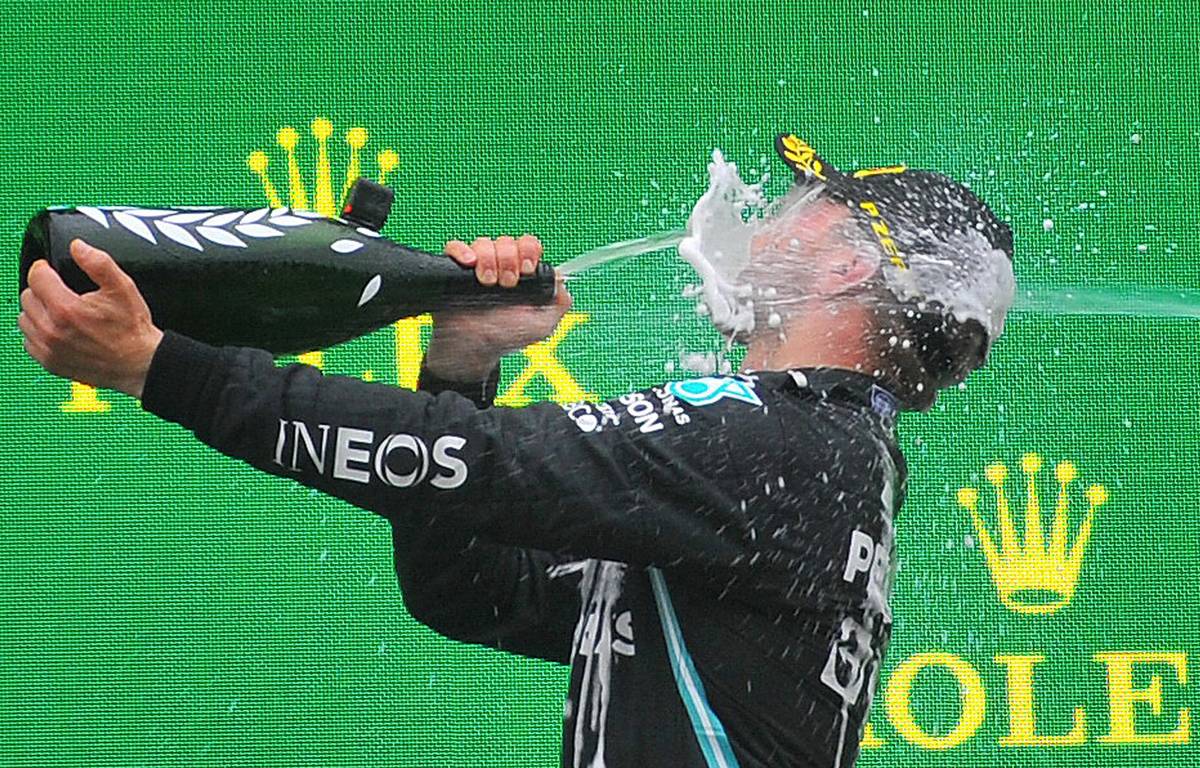 Valtteri Bottas thinks he is "unbeatable" at his best, but admits his best driving has not always been on show at Mercedes.
Bottas won 10 races with the Silver Arrows and supported Lewis Hamilton to bring five consecutive Constructors' Championships to the team, but he admitted he was often at risk of "trying too hard" to try and beat his team-mate – which sometimes backfired at race weekends.
While team principal Toto Wolff said he "robbed" the Finn of victory in Russia in 2018, Bottas was largely outgunned by Hamilton over the course of their time together.
Bottas was dominant in taking his final Mercedes win in Turkey in 2021 and he feels on those days, nobody could topple him.
"I honestly feel like on my best days, whether it's a race or qualifying, I'm unbeatable. But unfortunately, I don't always have the best days," Bottas admitted to The Race, although he was quick to add that "no-one has!"
The Finn has not been fully complimentary about his own time with Mercedes, however, having felt like he "failed" to win a World Championship after driving machinery capable of doing so.
He said he learned lessons about himself when going through spells of struggling to beat Hamilton, but felt he may have set expectations beyond his reach at times – acknowledging things were not "simple" when trying to overcome a seven-time World Champion.
"I can't say I exceeded any of my expectations. I have pretty high expectations for myself, personally. Maybe a bit too high," he said.
"I can't say I exceeded anything. Where I feel like I failed, obviously I didn't manage to win the Drivers' Championship. But it wasn't simple alongside Lewis. He always got the upper hand."
He is one of only 35 drivers in the history of Formula 1 to get a race victory tally of double figures, but that lingering sense of disappointment has already been voiced by the now-former Mercedes driver.
But despite that, he feels those in the know can see how quick he can be behind the wheel, although admitted consistently beating a driver of Hamilton's calibre is difficult for anyone to do.
"I feel like the ones who know about the sport and who follow the sport, they definitely acknowledge I can be pretty fast on my day," said the Finn.
"The baseline level as a driver like Lewis is so high that it's quite tricky to outperform him all the time."
Valtteri Bottas was great for Mercedes
Five years with the team and, as he departs, there should be no doubting Valtteri Bottas' success with Mercedes.