Valtteri Bottas is 'not sure' he will race in F1 at 41 but is open to other series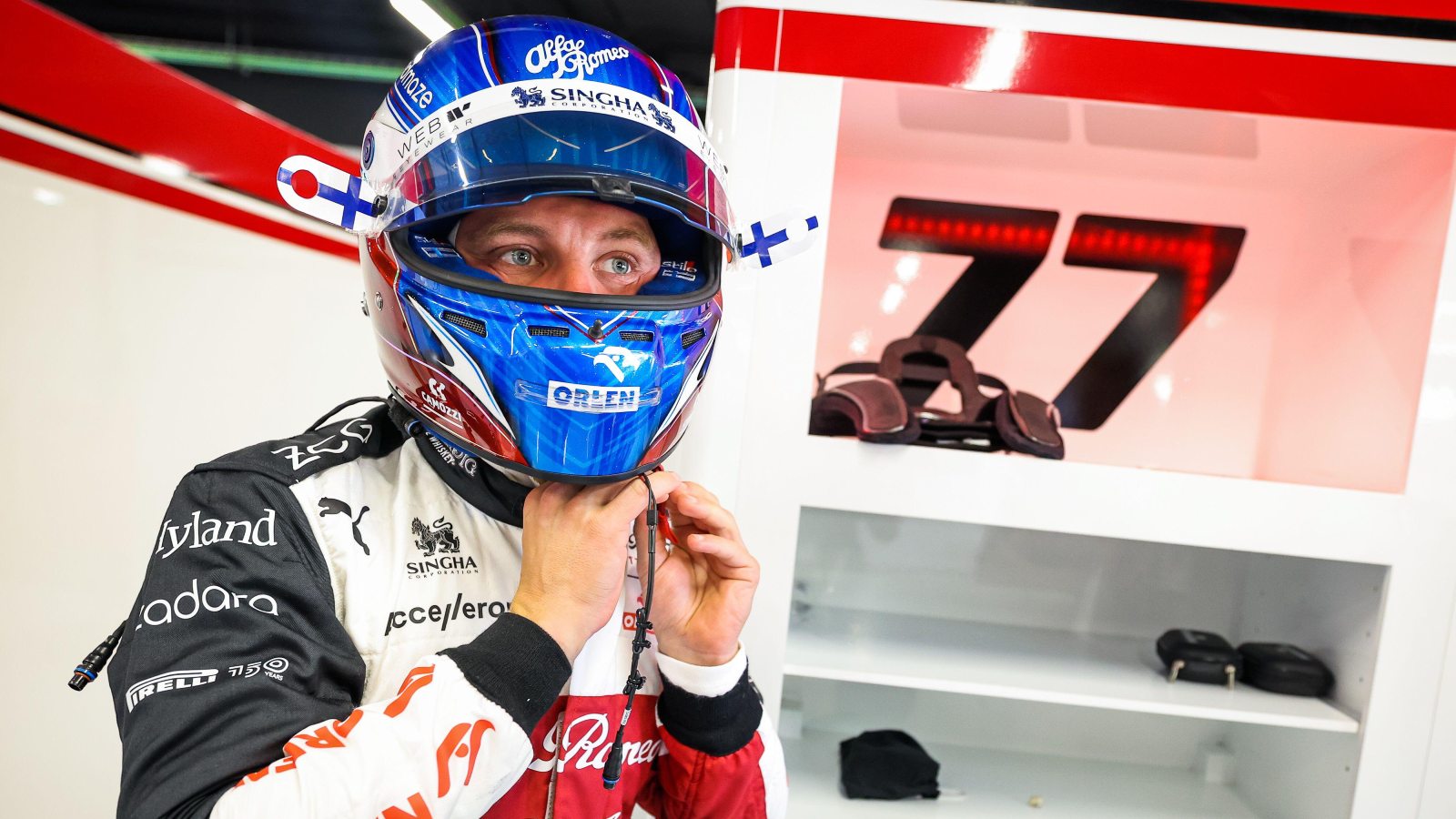 Valtteri Bottas does not know if he will follow the example set by Fernando Alonso, racing in F1 aged 41, but would "never say never" to a different path in motorsport once he retires.
The 33-year-old moved to Alfa Romeo on a three-year deal for the 2022 season, with Mercedes having opted for George Russell to partner Lewis Hamilton this season.
This move has given the 10-time race winner the security he has craved through his Formula 1 career to date, this being the first contract he has had that lasts longer than one year at a time.
While Bottas is in the middle of his 10th season in Formula 1, he has some way to go yet before reaching the landmarks set by Alonso. While he has not ruled out going on for as long as the Spaniard, he is also keeping an open mind when it comes to his next steps after Formula 1.
"I'm not sure," Bottas said to the Italian edition of Motorsport.com when asked if he would follow Alonso's career path.
"I'm really impressed with Fernando's performance, he's still at a really good level, but as for me I don't know, so I say…never say never.
"I'm absolutely open to any challenge. I love driving and I could find the motivation in many other contexts.
"I believe the day my Formula 1 adventure ends, I will continue driving in other championships. The only condition will be to find something that gives me more free time."
A part of the Finn's remit when moving to Alfa Romeo was to lead the team alongside rookie Zhou Guanyu, with Bottas having been cast as the team's number one driver after five seasons largely playing second fiddle to Hamilton at Mercedes.
He feels he has grabbed the opportunity, having taken a "different attitude" with him to Alfa this season.
"It was a natural transition, considering my team-mate is a rookie. He obviously asked me a lot of things over the course of the season and I was happy to be able to help," Bottas said.
"In terms of my role in the team, coming from Mercedes I put what I learned in a top team at my disposal and it was gratifying for me to be able to play my part and make myself available to the team."
Read more: Kimi Raikkonen may have won more titles 'had he applied himself like Lewis Hamilton'