Valtteri Bottas on Red Bull: 'Let's hope that it's a good penalty that really, really hurts them'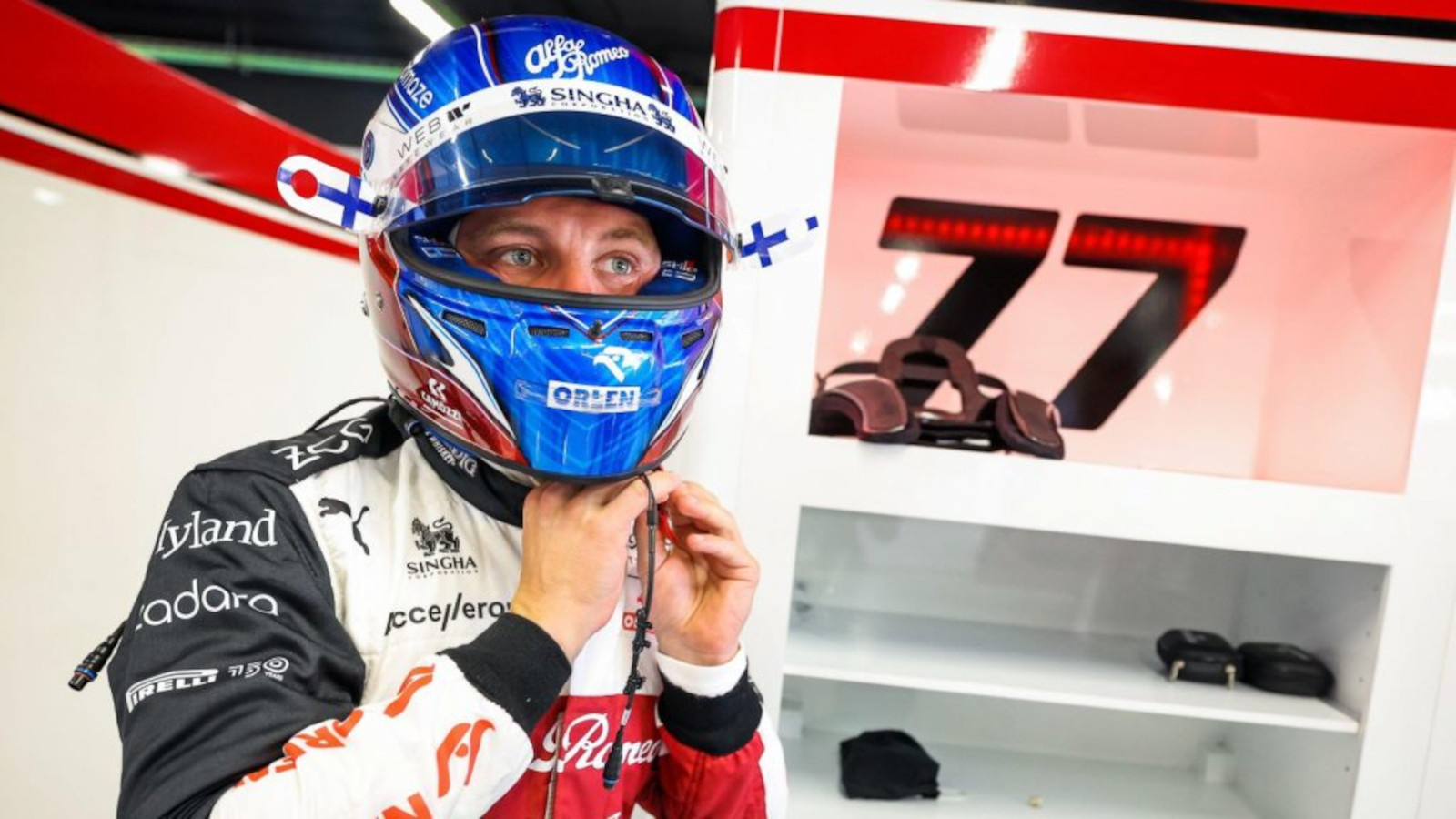 Former Mercedes driver Valtteri Bottas hopes that the FIA will come down hard on Red Bull in response to their 2021 cost cap breach.
Although now an Alfa Romeo driver, Bottas very much has a vested interest in Red Bull's exceeding the 2021 budget cap as, at that point, he was racing for Mercedes, assisting Lewis Hamilton in his title goals and helping Mercedes towards the Constructors' title.
Max Verstappen ultimately beat Hamilton to the Drivers' crown on the last lap of the season, though with it having since emerged that Red Bull overspent in the process, Bottas wants a harsh penalty that will hurt Red Bull significantly.
"I feel like rules are the rules and if you don't follow them, there should be a penalty that really hurts," Bottas told reporters ahead of the United States Grand Prix.
"I personally hope that it's going to be a strict and harsh penalty because that shouldn't happen, rules are the rules. There are many rules in F1 and there should be no difference in terms of the penalty.
"So let's hope that it's a good penalty that really, really hurts them because I was sitting in the fight last year for the Constructors'. Yes, we got that, but we missed the Drivers' title by a few points and a few million – it can make a big, big difference."
Carlos Sainz: We all want clarity and fairness
Mercedes fell away from the title conversation this season with the introduction of new regulations, their place taken by Ferrari, though the Scuderia were unable to execute their race weekends to a level that made the most of a competitive F1-75.
With victory in Japan, Verstappen secured the 2022 title, making himself a two-time champ, while Red Bull can clinch their first Constructors' title since 2013 at the United States GP.
Sainz hopes that if a penalty is handed out to Red Bull, then it is one that takes away the "appetite" for a team to overspend in pursuit of title success.
"I think every team and every driver, we just want clarity, first of all, and second, fairness," said the Ferrari driver.
"And we all know how much one, two, three, four – I don't know what's the number – million can make to car development and car speed in Formula 1. That's why years ago everyone was spending $350 million, or the top three teams were spending 350 million, and now we're spending 150 to keep these things under control.
"I just hope that if there's a penalty, the penalty is relatively important to take the appetite away from overspending two or three million to waste on next year's car, because you think next year's car is worth it more than the other year, and then you take a penalty for ignoring it. I don't know, I just think it needs to be fair play for everyone.
"And if there's a cost cap, it's there to be followed and I just hope that the FIA takes the right decisions to make sure that everyone follows it."
Read more: Red Bull 'raising eyebrows' about ex-Mercedes employee within FIA