Bottas warns Hamilton's rivals after Abu Dhabi injustice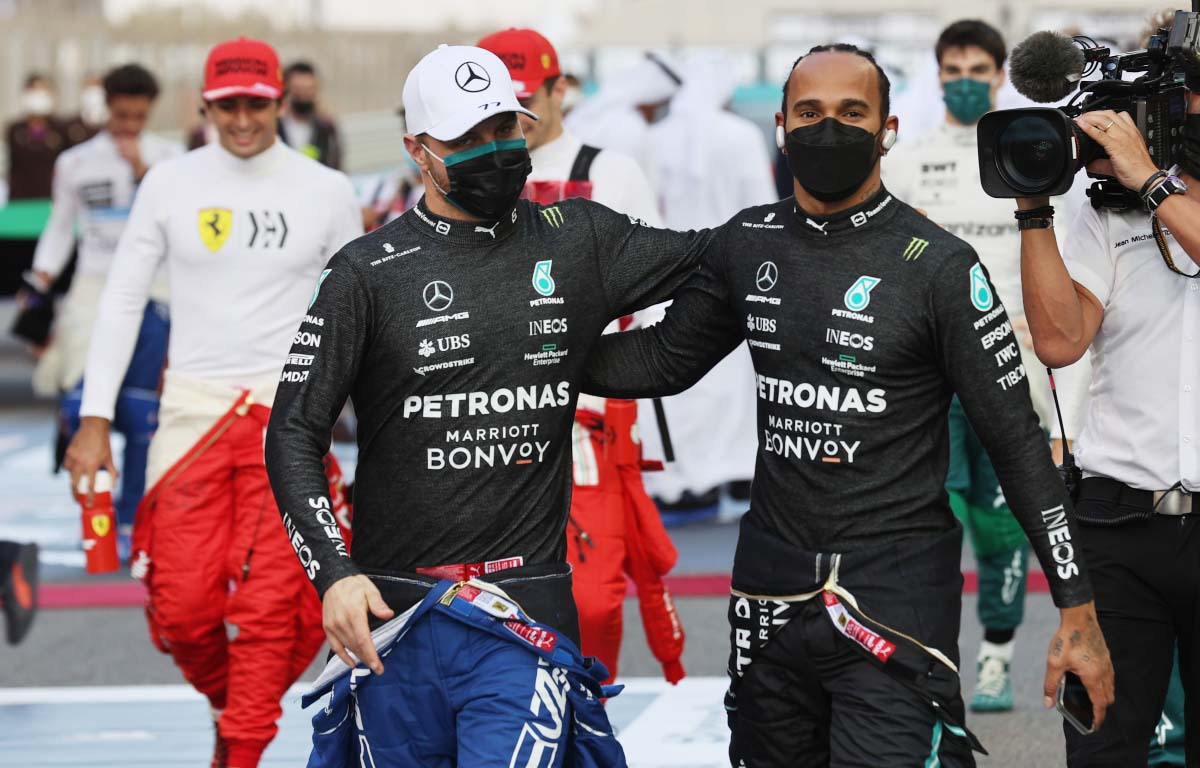 Valtteri Bottas has hailed his former team-mate Lewis Hamilton, calling him a "living legend" – and warned his rivals the Briton will come back stronger after the controversial season finale.
The Briton spent the entire winter break absent from social media and, after much speculation, returned to race in 2022 with Mercedes.
Speaking at the end of last season, the now Alfa Romeo driver confessed to his admiration of Hamilton and admitted the Briton was on another level at times.
"I had a great five years with Lewis as his team-mate and now actually thinking about it, it was an honour," said Bottas, quoted by The Race. "Like, he's a living legend!
"And he's a great guy and great driver – really fast. He definitely made me work hard to try and beat him.
"Sometimes I could, but on a season average I couldn't. So that's how it goes. You always meet, eventually, someone who's better than you and you need to accept it.
"And I'm fine with it. I'm happy that sometimes when I was at my best I could beat him.
"But we came a long way. We achieved so much together, so many 1-2 results. Five Constructors' Championships together.
"I learned from him about life and about racing, and maybe vice versa as well. So it was a really good time with him."
Hamilton lost out on the title at a controversial Abu Dhabi Grand Prix when a late Safety Car allowed Max Verstappen to snatch the race victory and the title on the final lap.
Bottas advised caution for the rest of the grid, saying Hamilton will come back much stronger.
"After everything that happened at the end of last year, you'll see," explained the Finn.
"He will be pretty strong and he will have the fire inside him, so beware!"
Bottas spent a successful five years with Hamilton at Mercedes, bagging 10 race wins and 57 podium finishes, and their partnership helped the team to win all five Constructors' Championships.
The Finn moves on to Alfa Romeo for 2022 and when asked whether he expects success, Bottas said he still feels he has more to deliver.
"I absolutely feel I have still so much to do to get better and so much more to give to this sport," said Bottas.
"As a driver, you never stop learning as long as you want to.
"So, of course I'm always looking at areas I can be better and it truly feels like now I can just be the best version of myself instead of trying to be something else and trying too hard.
"But in the end it will be a team effort. And I don't see me as the only leader of the team, we are in this together. That's the feeling.
"Of course I can guide the way they go if I feel like I have experiences from the past, but in the end we are in this together with Guanyu [Zhou] and the whole team and with Robert [Kubica, reserve/development driver] as well.
"But for now, it's been a nice atmosphere. I'm more than happy to be here and again, I want to thank the team for this opportunity."
Bottas on the responsibility of being Alfa's team leader
Valtteri Bottas feels he has a responsibility to guide at Alfa Romeo.