Van der Garde backs Bottas to keep Mercedes seat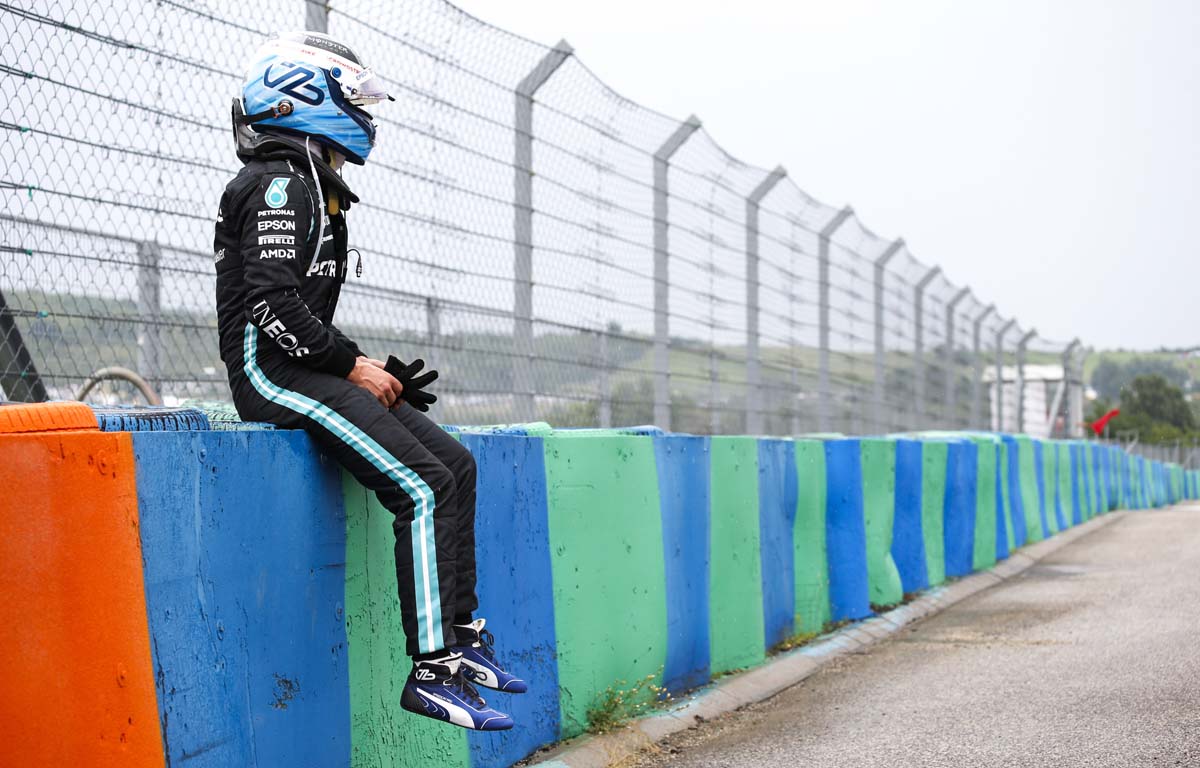 Giedo van der Garde has said Mercedes would not want two 'number one' drivers in their team, so keeping Valtteri Bottas would be their logical choice.
The second Mercedes seat has been widely known to be up for grabs between the Finn and George Russell for 2022, and the team have previously said a decision on 2022 will be made during the summer break.
Bottas currently sits fourth in the Drivers' Championship, 87 points behind Lewis Hamilton but four ahead of Red Bull counterpart Sergio Perez.
With the 31-year-old cast in a support role for the Briton's title charge, former Caterham driver Van der Garde thinks Hamilton would not want the dynamic within Mercedes to change any time soon.
"Yes, I really believe [Bottas] will stay," Van der Garde said, quoted by the Dutch edition of RacingNews365. "The guy is doing well, knows the team.
"Besides, Hamilton, who is in charge, does not want a driver like Russell next to him because then he would have an Englishman next to him and the press would be all over him. Plus if he doesn't perform as he should, everyone will point at Russell.
"I don't see Russell going to Mercedes any time soon. Plus, then you have two English drivers in the team."
George Russell feels that, even if all #F1 cars ran off a level playing field, Lewis Hamilton would still assert himself as "the best driver out there."https://t.co/EOzWCuM2Uz pic.twitter.com/AezVLK5AXZ

— PlanetF1 (@Planet_F1) August 8, 2021
View the latest Valtteri Bottas merchandise via the official Formula 1 store
Mercedes team principal Toto Wolff said several months ago he would not want a Hamilton and Nico Rosberg-style rivalry within the team in the future, which could jeopardise the team's on-track performance.
With that in mind, the Dutchman feels keeping Bottas would not upset the current balance within the team, while adding that Russell would look to stamp his authority within Mercedes and potentially challenge Hamilton on a more regular basis.
Bottas has already been ordered to move aside for the seven-time World Champion this season, and Van der Garde thinks Mercedes would benefit from continuing to have a solid second driver within the team.
"Two number ones in a team will not work," Van der Garde said. "Russell will want to show immediately how fast he is and he really is.
"But the team also needs a second driver. They have that now with Bottas and that has worked out well. Why change that?"
Bottas has been rumoured to be assessing his options if his contract at Mercedes is not renewed, and he has been linked with a possible move back to Williams or to take a seat at Alfa Romeo.