Vasseur accuses some teams as 'narrow-minded'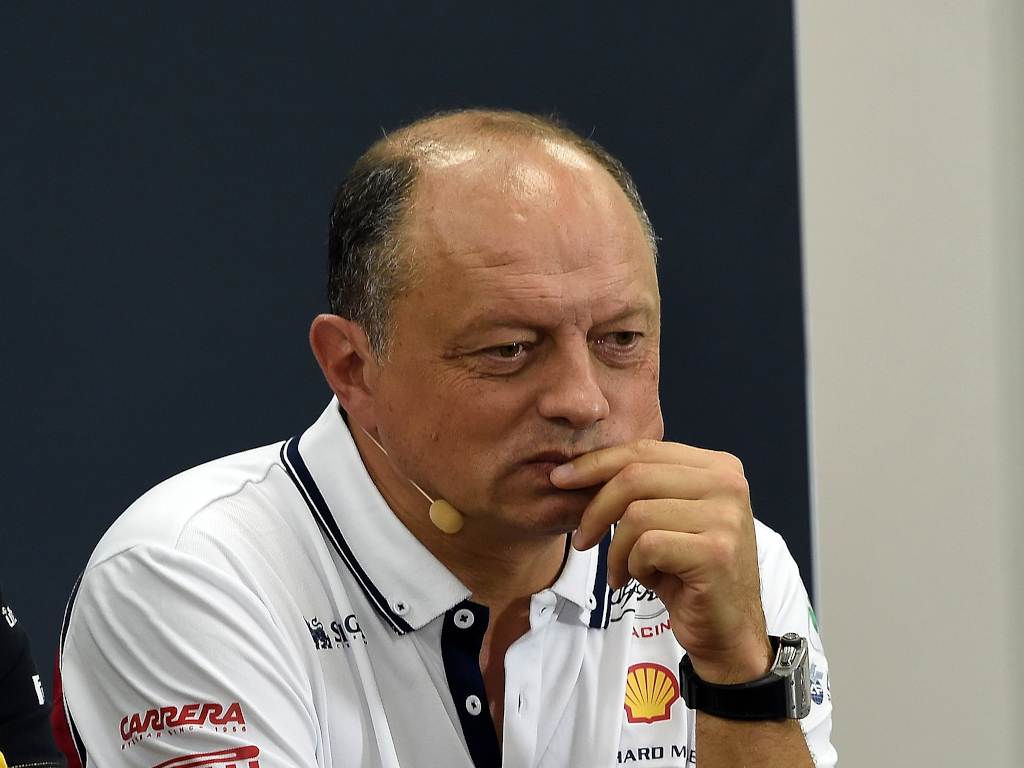 Alfa Romeo boss, Frederic Vasseur, has criticised some "narrow-minded" thinking from some members of other Formula 1 teams during the extended hiatus.
There has been a seven month gap between the 2019 season finale in Abu Dhabi and the eventual 2020 season opener in Austria and, during that time, team bosses, Formula 1 and the FIA have met regularly via conference calls to discuss the way forward.
All teams, with their different levels of resource and budget, have all been forced to absorb the damage caused by the lack of racing and a series of cost-saving measures are being introduced to help the recovery process.
The introduction of a $145m budget cap from 2021 is one of the headline measures, while the proposed technical regulation changes have now been pushed back to 2022 with current cars set to largely stay the same between now and then.
But, when talking about these regular discussions over the last few months, Vasseur, without naming names, has accused some of putting themselves before others in a time of crisis.
"Thanks to Skype I was in touch several times a day with Formula 1, the FIA and the other team bosses," Vasseur told Blick.
"In a time when Formula 1 is all about survival, you get to know the character of your opponents pretty damn well.
"I was surprised at how narrow-minded some gentlemen are and unfortunately do not see the big picture.
"Many must finally understand that the world could live without Formula 1!.We have to keep our feet on the ground. The superstars this year are not the racers but the doctors and nurses."
Vasseur's comments tie in with recent remarks made by Mercedes boss Toto Wolff, who said that he has never known Formula 1 be as political as it has been over the last six months.
The Alfa Romeo chief did also state that the team do have the funds in place not to make any staff redundancies in order to cut costs.
"We will survive the crisis thanks to the authorities and the owners," he added.
"It is thanks to the owners we can keep all 500 employees. This support is unique and very reassuring.  It gives us hope for the future because we still have a long way to go."
Follow us on Twitter @Planet_F1 and like our Facebook page.